The Only Sons Of Anarchy Character To Appear In Every Episode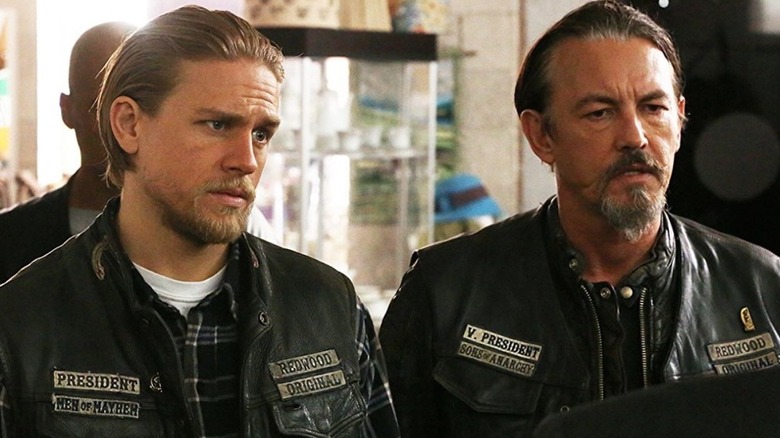 FX
The Shakespearian chaos of "Sons of Anarchy" played out over seven seasons and left a very long trail of bodies in its wake. Of the original and regular cast, only a handful of characters managed to make it to the end of the final episode alive, with many getting killed through memorable — and sometimes ignominious — deaths on their way out the door. 
In light of the ensemble nature of the series and its focus on a team of tightly-knit bikers, you might be surprised to learn that there's only one character who appears in every single episode of the series from its pilot to its series finale. After all, the nature of the show means that Jax has a small crew doing very dirty deeds for him, and that dynamic does not shift or change much over time. Who is that character who appears in every single episode of the show?
This character is No. 1 .. with several bullets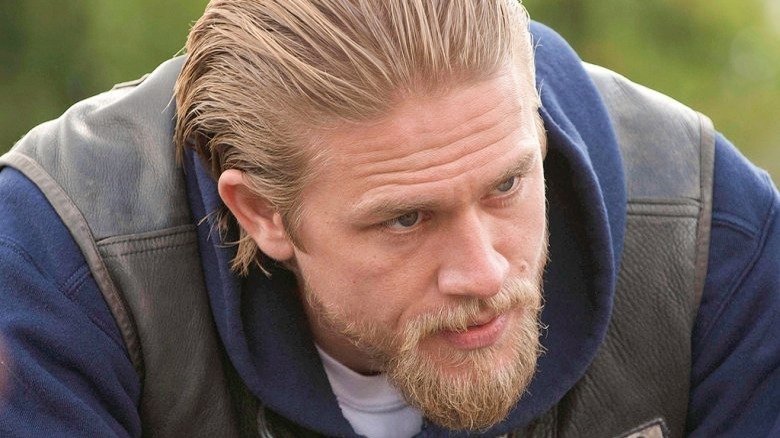 FX
The rest of this article contains spoilers for the general series run of "Sons of Anarchy."
Viewers casually browsing IMDb might believe that there's a five-way tie for this particular title, between Charlie Hunnam's Jax Teller, Katey Sagal's Gemma Teller Morrow, Mark Boone Junior's Bobby Elvis, Kim Coates' Tig Trager, and Tommy Flanagan's Chibbs Telford. However, you may have forgotten one important thing — the Database includes cast listings from flashbacks or "previously on." 
Gemma and Bobby Elvis are dead by the time the series finale rolls around — Jax shoots Gemma to death in "Red Rose," the penultimate episode of the series and its seventh season, and Bobby Elvis dies much earlier, during the final season's ninth episode, "What a Piece of Work Man Is." For the finale, both actors are "credit only." That means they can both be eliminated from the search for the only character who technically appears in every episode. 
While Flanagan and Coates' characters survive through the series finale, Chibbs is absent for four episodes and Trager one during the show's run. That means the only character to appear in all 92 episodes of "Sons of Anarchy" is Jackson "Jax" Teller. It's probably unsurprising to learn that the character we follow from neophyte junior officer to club leader with a death wish is a constant presence on the show. However, Jax's actor is the only one to appear in every single episode of the series. Good job, Mr. Hunnam.