This Rock Star Would Come To The Set Of Friday The 13th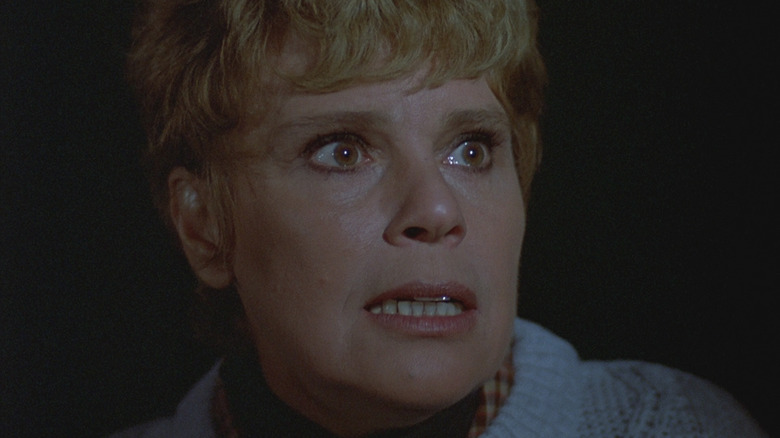 Paramount Pictures
Horror movies and rock 'n' roll go together like peanut butter and jelly, so it's no surprise that one legendary rock star hung out on the set of "Friday the 13th." The 1980 slasher film began as little more than something to turn a profit but wound up becoming one of the most significant, influential franchises in the genre. That influence has expanded to other creative avenues, like music.
Recently, modern rock star MGK paid homage to the film with a summer camp slasher-themed music video for "love race." In the past, horror and rock blended in more ambiguous ways. Classic rock bands like Alice Cooper, Marilyn Manson, and Ozzy Osbourne were inspired by elements of the horror genre, often incorporating these elements in their music videos and live performances. While the rocker on the "Friday the 13th" set was known better for his dark lyricism rather than theatrical stage performances, perhaps he was inspired by his time at Camp Crystal Lake as well.
Camp Crystal Lake or Camp Rock?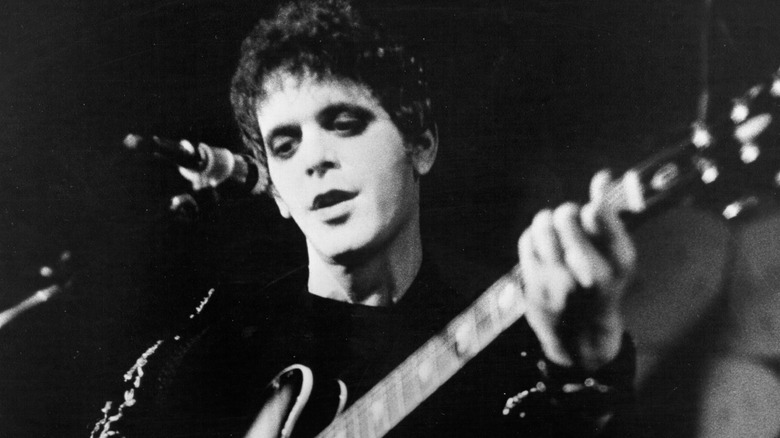 Michael Ochs Archives/Getty Images
Take a walk on the wild side in those New Jersey woods and you'd find rock star Lou Reed, who owned a nearby farm. In an isolated area on a closed set, what are the odds that one of the few people around happens to be a member of The Velvet Underground?
According to soundman Richard Murphy, "We got to watch Lou Reed play for free, right in front of us, while we were making the film ... He just came by the set and we hung around with each other and he was just a really great guy."
The late musician was known for his trademark deadpan vocals, visionary guitar skills, and thought-provoking lyrics. He had a successful solo career in addition to his many years in The Velvet Underground, one of the most influential rock bands of all time. Despite his notoriously abrasive personality, that intimate performance for the crew was a testament to his love of music.