Laurence Fishburne Explains Why He Won't Return In The Matrix 4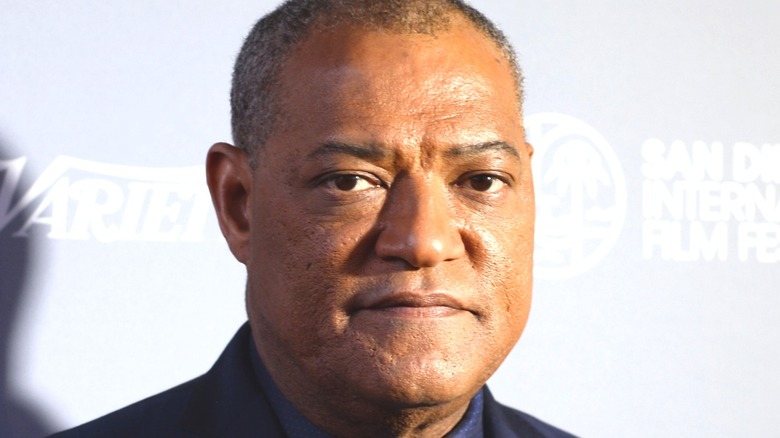 Andrew Toth/Getty Images
Get ready to plug back in ...
"The Matrix 4" has become one of the most hotly anticipated movies of 2021. With less than six months until the sequel comes out, fans can't help but come up with theories about how the film will pick up where "The Matrix Revolutions" left off. It's all the more intriguing considering Neo (Keanu Reeves) and Trinity (Carrie-Anne Moss) died in the last movie, and yet, both of the actors will return. In addition, old and new faces alike will join them as Jada Pinkett Smith will also reprise her role of Niobe. At the same time, reports indicate the cast will include Jessica Henwick, Yahya Abdul-Mateen II, Priyanka Chopra, Christina Ricci, Neil Patrick Harris, and Jonathan Groff. 
Of course, moviegoers may feel a bit despondent, realizing there's no word that Laurence Fishburne will return to bring back Morpheus. The character was an integral component of the original "Matrix" trilogy, but it would seem like this next installment has moved past his influence. Granted, in a world where Luke Skywalker can make a surprise appearance in "The Mandalorian," anything is possible, and Fishburne could merely be playing coy about the true extent of his role. But for now, here's what the legendary actor has to say about his future involvement with "The Matrix" franchise.
Laurence Fishburne insists, 'I'm not involved'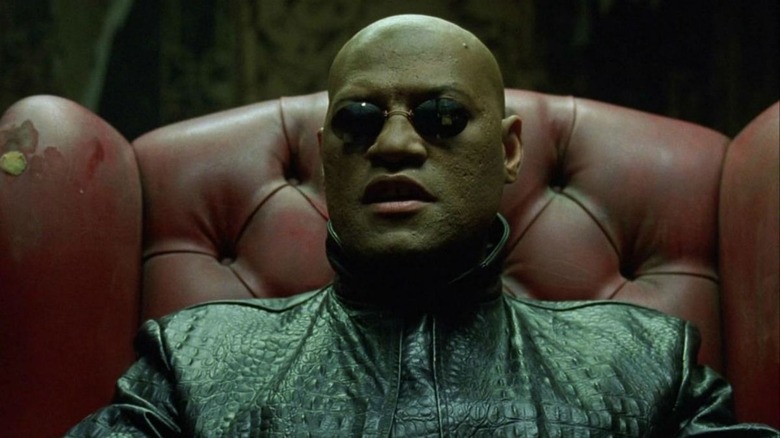 Warner Bros.
Ever since a fourth "Matrix" movie went into production, people have wondered what it will be about and whether Morpheus will come back. Sadly, in August 2020, Fishburne made it clear his time in the cyber world was over ... at least for now. In an interview, he insisted that the reason he wasn't returning to the cyberpunk world was simple: "I have not been invited" (via The Wrap). Reporters obviously want any more information they can get out of the actor, but it's clear Fishburne doesn't have anything else beyond that to say. 
In promoting his upcoming film, "The Ice Road," Fishburne sat down to chat with Jake Hamilton of ReelBlend. Between discussions of which actors he turns to for inspiration as well as what he learned from director John Singleton, Hamilton brings up "The Matrix." It's apparent Fishburne doesn't have much to say, other than, "I'm not involved. You'll have to talk to Lana Wachowski." Wachowski is a co-writer and director for the upcoming science-fiction epic, and it sounds like whatever story she came up with to return to this universe didn't require the presence of Neo's one-time mentor. 
Hamilton's persistent, and toward the end of the interview, he again asks Fishburne for any information about his involvement with any future "Matrix" properties. But, again, Fishburne remains stoically coy: "The only thing I can tell you is that Lana Wachowski can answer those questions for you better than I can." Wachowski has yet to comment on the lack of Morpheus for her next film, but more information will inevitably come to light as the release date approaches. 
Theories have emerged explaining Laurence Fishburne's absence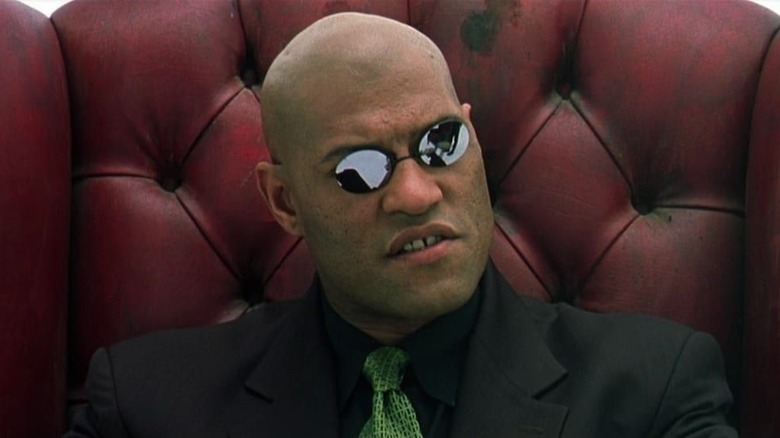 Warner Bros.
Wherever long-awaited sequels exist, fan theories won't be too far behind. There's a ton of information to chew on with the next "Matrix" film; however, anything we could think of for a future installment remains an unlikely possibility. 
Screen Rant reported on an intriguing theory about how "The Matrix 4" could follow Neo and Trinity as they travel to the past to recruit a young Morpheus, played by Yahya Abdul Mateen II. However, Keanu Reeves has gone on the record saying the sequel will take place after the events of "The Matrix Revolutions," claiming, "No going in the past. It's another version, a call to wake up and it has some great action. All will be revealed" (via FandomWire). So it's possible that while Neo and Trinity find a way to come back to life sometime after the last film, Morpheus met his demise and stayed dead. 
Such a plotline would be consistent with what we've seen so far, as an Assassin kills Morpheus in "The Matrix Online" game, which sees the mentor follow clues to attempt to bring Neo back to life (via IGN). So such a storyline could end up receiving a reference in the next movie, making it canon. However, it still wouldn't explain how Neo and Trinity found a way to resurrect themselves, setting up additional possibilities. 
After all, We Got This Covered reports that "The Matrix 4" could tee up a second trilogy within the franchise. So even if Laurence Fishburne isn't back for this movie, nothing says Morpheus couldn't return in a blaze of glory for the next one.