Freddie Highmore Books Lead In House Creator's Medical Drama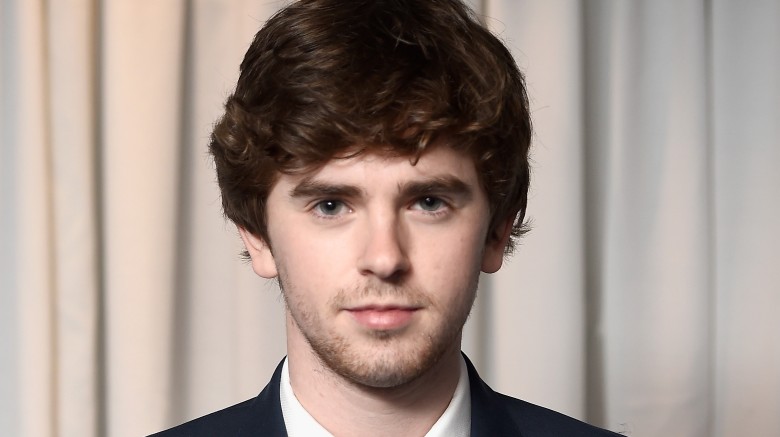 Getty Images
Freddie Highmore knows where he will be staying after checking out of Bates Motel.
Highmore, the former child star who separated himself from youthful roles in films like Charlie and the Chocolate Factory and August Rush by playing a young Norman Bates in A&E's Bates Motel, will star in The Good Doctor, the new ABC medical drama from House creator David Shore, according to The Hollywood Reporter.
Highmore will play Dr. Shaun Murphy, a surgeon with autism and Savant syndrome who lands a job at a prestigious hospital. According to THR, Murphy had to overcome a troubled childhood to become a doctor. Like Shore's most famous character Dr. House, Murphy struggles to emotionally relate to his patients but is brilliant when it comes to medicine. The series will try to answer the question, can a person who doesn't have the ability to relate to people actually save their lives?
Shore will write and executive produce the pilot, which is based on the South Korean format. The show is also produced by Daniel Dae Kim (Lost), Sebastian Lee (Dramaworld), David Kim, Erin Gunn (Battle Creek), and Lindsay Goffman (Dumbstruck).
Highmore is also known for Finding Neverland and The Spiderwick Chronicles. In addition to starring as a younger version of Norman, the memorable character from Alfred Hitchcock's Psycho, Highmore has also penned multiple scripts for Bates Motel. The show began airing its fifth and finale season on Feb. 20.
While we wait to learn more about The Good Doctor, check out the House/Doogie Howser fan theory that may make you see Shore's famous drama a little differently.