Black Lightning's First Live-Action Appearance Isn't What You Think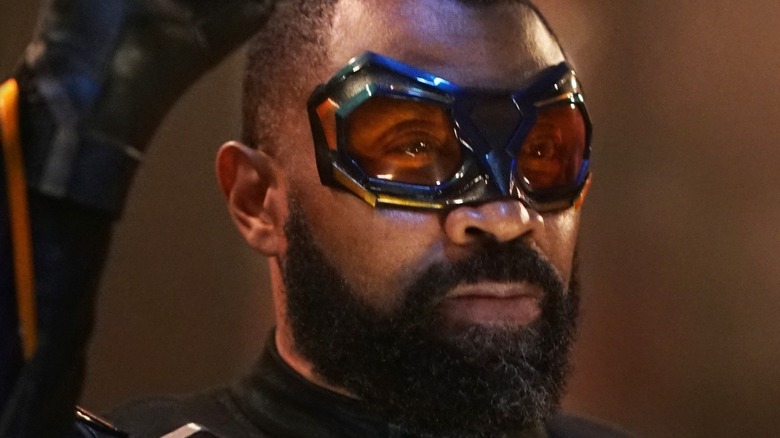 The CW/DC Entertainment
Black Lightning holds an extraordinary distinction within the DC Comics canon. He's the first Black superpowered individual who headlined his own comic book series (via DC). Other Black superheroes had come before, like Vykin and John Stewart of the Green Lantern Corps., but when Black Lightning was front and center for his first comic in 1977, it paved the way for numerous other popular superheroes to come. 
It's safe to say that without the success of Jefferson Pierce, a.k.a. Black Lightning, other heroes like Static Shock and Batwing may not have gotten the opportunities they've received. It's for this reason why it was such a momentous occasion when Jefferson had the live-action treatment on The CW, as played by Cress Williams. The show may have ended after its fourth season, but it brought a host of powerful Black heroes into the Arrowverse and the broader culture. 
Black Lightning is more popular than ever before, but believe it or not, Williams isn't the first actor to portray Jefferson in a live-action setting. It may be a bit of a cheat seeing as how he popped up for about a minute on an old "Saturday Night Live" sketch, but technically, comedian Sinbad holds the honor of being the first live-action Black Lightning. 
Sinbad's Black Lightning appears in the "Schneider" Cut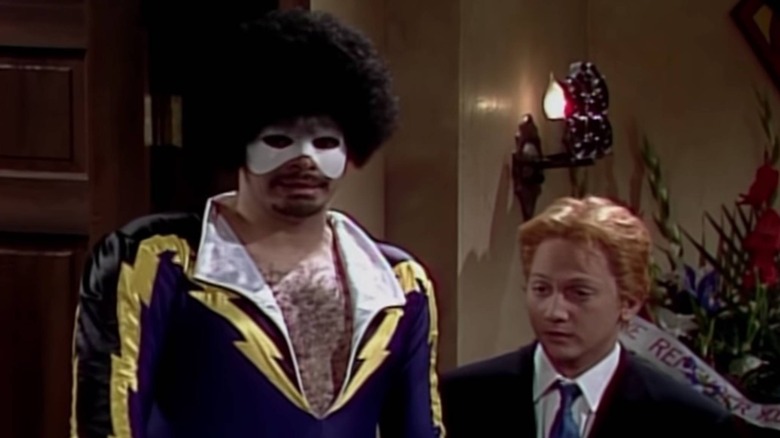 NBC
1992 will live on in infamy as the year where the Man of Steel — Superman — died at the hands of Doomsday. Of course, he didn't stay dead for long, but for the time being, pop culture had some fun with the idea of the unkillable hero finally meeting his end. That includes the folks over on "Saturday Night Live." On a Season 18 episode that aired on November 21, 1992, the variety show aired a sketch titled "Superman's Funeral."
The bit poked fun at the news event and featured an array of heroes and villains coming to pay their respects at Superman's funeral. Over seven-and-a-half minutes, there are plenty of great jokes from Aquaman (David Spade) offering shrimps to the guests to Lois Lane (Julia Sweeney) unable to figure out why Clark Kent hasn't shown up.
Black Lightning (Sinbad) appears at one point in the sketch, but no one knows who he is. He mentions how he and Superman used to hang out all the time and namedrops his comic book series from the 1970s, but everyone's at a loss, forcing Jimmy Olsen (Rob Schneider) to turn him away. However, he pops back in for the sketch's button to take some of Aquaman's shrimp. 
Black Lightning is a household name at this point with his own show as well as prominent appearances in "Young Justice" and "Batman: The Brave and the Bold." Sadly, you couldn't say the same in the early 1990s. The character finally has the respect he deserves, but at least we have this fun time capsule of a different era.