The Forgotten Tom Hanks Comedy You Can Find On Netflix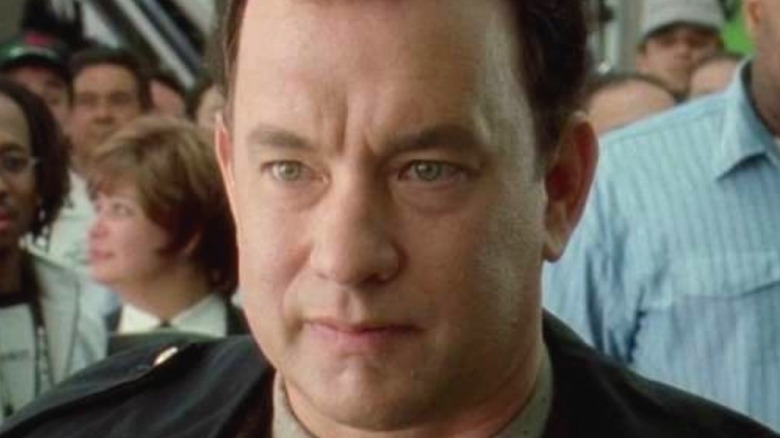 DreamWorks
There are very few collaborations between an actor and a producer that create lightning in a bottle like Tom Hanks and Steven Spielberg. When the two minds come together, there's nearly always the promise of something magical. The relationship between the two began with the award-winning HBO miniseries "Band of Brothers," which they co-produced together, and led to Hanks being cast in Spielberg's war epic, "Saving Private Ryan." Spielberg tapped Hanks once again in 2002 to play FBI agent Carl Hanratty in "Catch Me If You Can" and accomplished the near-impossible — creating a truly likable antagonist.  
The 2004 feel-good dramedy "The Terminal" is yet another collaboration between Hanks and Spielberg, yet somehow it seems to have been left by the wayside in the minds of movie fans. While it's true that the film didn't receive as much praise as previous works (Rotten Tomatoes lists it with a Tomatometer score of 61% but an audience score of 74%), "The Terminal" is a hidden gem which proves that Spielberg and Hanks are a real dream team. Now that Netflix is streaming the movie, it's the perfect time to revisit this treasure of a film.
The Terminal is an underrated treasure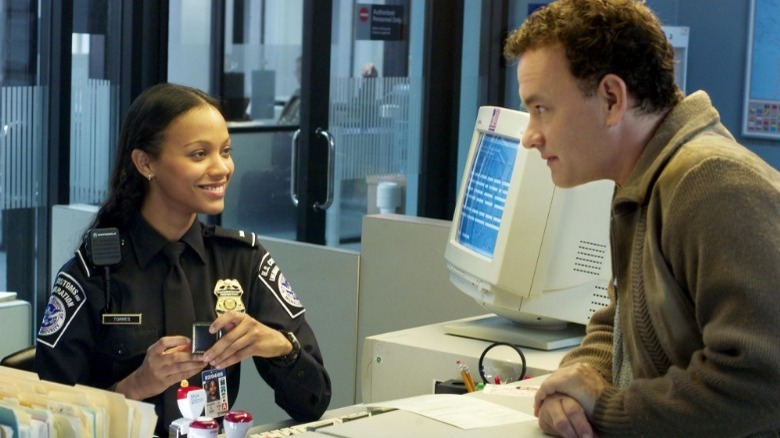 DreamWorks
"The Terminal," directed by Steven Spielberg and starring Tom Hanks, tells the heartwarming tale of a man without a country. Viktor Navorski (Hanks) flies into the JFK Airport in New York, only to discover that his passport is invalid due to his home country suddenly being under a military coup. As a result, Viktor cannot return home, nor can he legally enter the United States. Having no other choice, Viktor sets up shop and makes the airport terminal his home.
With no money and very little knowledge of the English language, Viktor finds some creative ways to make the best of his situation, including renovating an unused terminal and turning it into an adequate living space. Although he makes friends among the airport's staff, Viktor finds an enemy in the acting field commissioner, Frank Dixon (Stanley Tucci). Dixon sees Viktor as a nuisance and does everything in his power to get him extracted from the airport. Viktor also befriends a lovely flight attendant named Amelia (Catherine Zeta-Jones), who has no idea about his situation and mistakes him for a traveling businessman.
There are many humorous moments in "The Terminal" as Viktor adapts and uses clever solutions to aid in his predicament, but there are some truly heart-wrenching scenes as well. The mystery behind the Planters peanuts can that Viktor carries everywhere with him will bring a tear to your eye once revealed, and audiences can't help but be moved by the movie's message of hope and the generosity of the human spirit. Fans of Hanks and Spielberg can check out this inspiring comedy right now on Netflix.