This Is The Original Inspiration For Lucifer's Character In The Show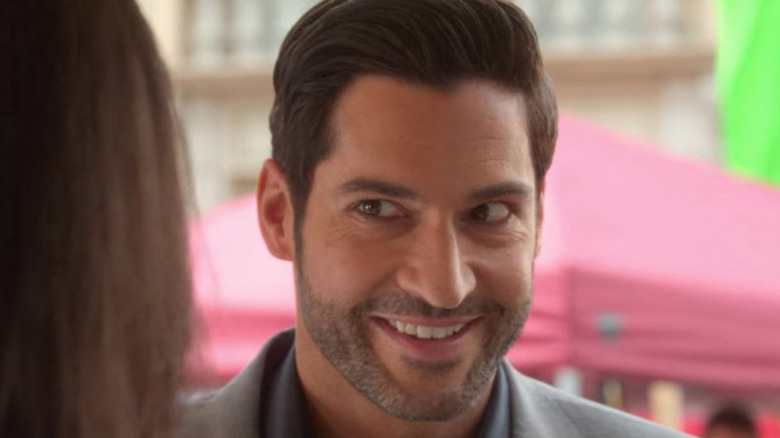 Netflix
"Lucifer," the show cancelled by Fox and given new life by Netflix, is based on comic books, but you wouldn't know it on first watch. A police procedural with heavy biblical allusions? Feels more like a "Se7en" spin-off than something that shared the same publisher as Superman.
The powerful (and eponymous) character in "Lucifer" is based on the DC Comics version of the devil. Lucifer Morningstar had obviously already existed in the Western art canon, but the specific devil-may-care devil we know from TV was created by Neil Gaiman. In Vol. 2, #4 of "The Sandman," we are introduced to the somewhat apathetic Lord of Hell. Later, in the "Seasons of Mists" arc, Lucifer abandons Hell to go have fun on Earth. He eventually winds up running a piano bar called Lux with his lieutenant Mazikeen. Sound familiar?
Gaiman had a particular face in mind for Lucifer when he was writing "Sandman," and this guy looked nothing like actor Tom Ellis.
Gaiman insisted Lucifer look like David Bowie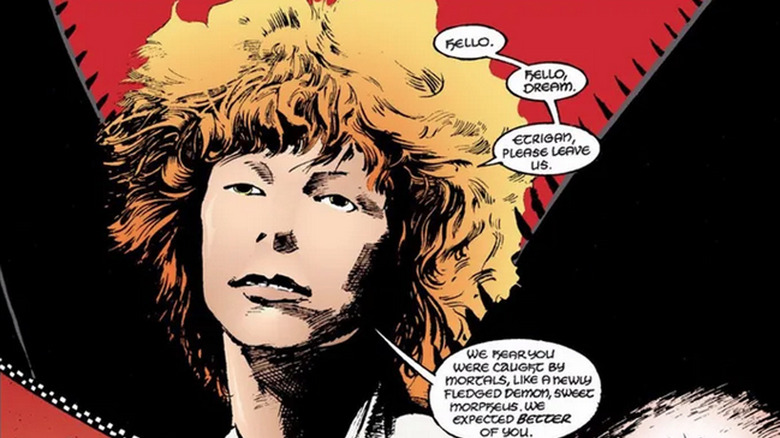 DC Comics
Neil Gaiman took inspiration from many of his favorite musical artists when designing characters in "The Sandman." Desire was based on Annie Lennox, Delirium on Tori Amos, and Dream himself was based in part on Peter Murphy from Bauhaum (according to Gaimain himself). Lucifer, as artist Kelley Jones remembers, was based on David Bowie.
"Neil was adamant that the Devil was David Bowie," Jones is quoted as saying by Vulture. "He just said, 'He is. You must draw David Bowie. Find David Bowie, or I'll send you David Bowie. Because if it isn't David Bowie, you're going to have to redo it until it is David Bowie.' So I said, 'Okay, it's David Bowie.'"
The first look at Lucifer is clearly based on early, pre-Ziggy Stardust Bowie, very much the look he had on the single cover for "Memory of a Free Festival." As a nightclub impresario, Lucifer is more in the Thin White Duke vein. And although Tom Ellis doesn't look like Bowie, he pays homage to his character's inspiration by playing Bowie covers at Lux.