The Martin Freeman Horror Flick You Can Catch On Hulu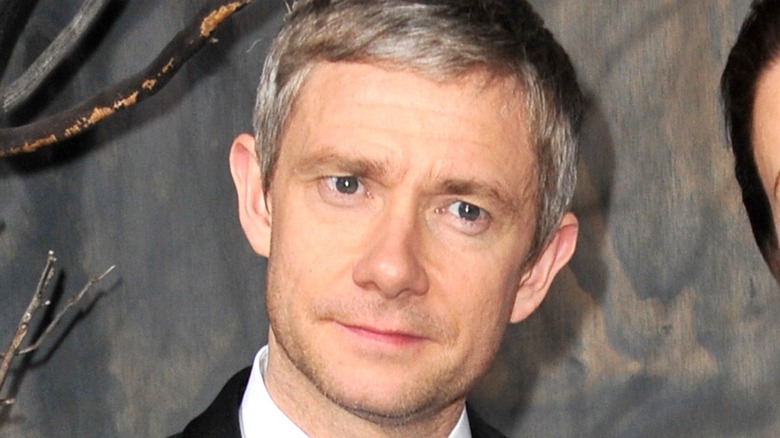 Shutterstock
Martin Freeman is the sort of actor whose filmography lacks any sort of single unifying factor. Rather than sticking to a particular type of project or generally acting under the guidance of a usual stable of directors, Freeman is something of a chameleon with regards to the works in which he appears in a noteworthy capacity.
In the "Hobbit" film trilogy, for example, Freeman portrayed series lead Bilbo Baggins across all three entries. Crossing both genre and medium entirely, he also played Tim Canterbury in the original British incarnation of "The Office," which would ultimately inspire John Krasinski's Jim Halpert in the show's American remake.
Furthermore, Freeman is known for roles as diverse as CIA agent Everett Ross in the Marvel Cinematic Universe, a starring role in the first season of the "Fargo" TV series, and comprising a part of the ensemble cast of landmark romantic comedy "Love Actually."
In 2017, Freeman added yet another genre of film to his ever-growing list of credits, appearing in the British horror movie "Ghost Stories."
Ghost Stories is a film adaptation of a hit stage play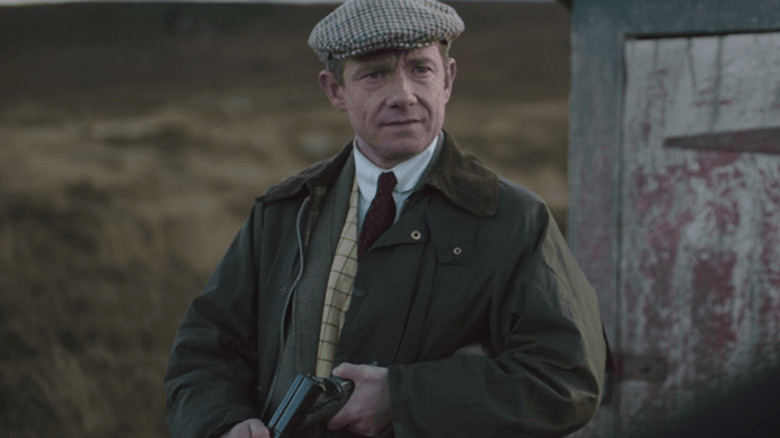 Lionsgate
"Ghost Stories" was originally a stage play, co-created by Jeremy Dyson and Andy Nyman. The play was such a hit that not only was it ultimately adapted into a film, but it remains a staple of the stage, traveling to Australia as recently as March 2021 (via Broadway World). Nyman reprises his stage role in the film adaptation of "Ghost Stories" as Phillip Goodman, whose career is predicated upon debunking supposed paranormal phenomenon.
After Goodman is introduced in the beginning of the film, he meets Charles Cameron (Leonard Byrne), a childhood hero of his who likewise worked as a paranormal investigator in decades prior. Cameron, however, reveals that he now believes the supernatural to be reality and enlists Goodman to help investigate three separate cases of paranormal activity.
Martin Freeman appears in the third case as an expecting father haunted by a poltergeist. In a three-out-of-four star review for RogerEbert.com, Brian Tallerico wrote that "Martin Freeman pops up in the final act to inject [the film] with a new, unexpected energy." Tallerico also described "Ghost Stories" as "a pretty wonderful little genre treat" that "finds just the right balance between being a fun dissection of belief in the supernatural with honest-to-goodness scares." The film was generally a hit with critics at large, too — it currently holds an 85% critical score on Rotten Tomatoes.
"Ghost Stories" is available to stream on Hulu.