Ben Affleck Welcomes New Batman Director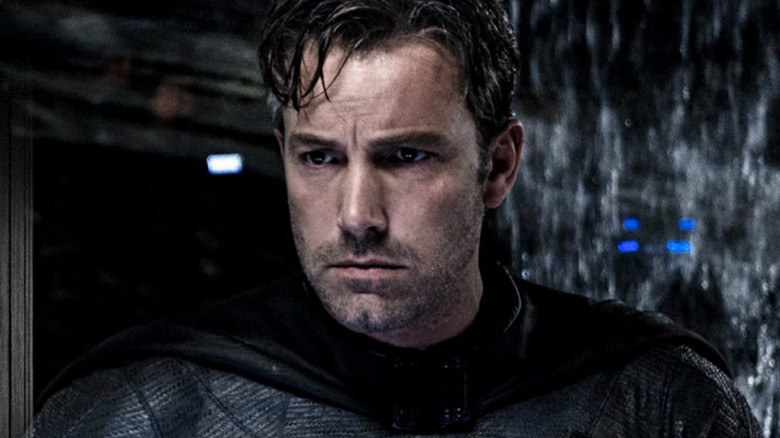 Despite all the recent drama, Ben Affleck seems to be sticking with The Batman.
After Affleck stepped down as director of the upcoming standalone flick, Dawn of the Planet of the Apes director Matt Reeves was announced as his replacement. The press release suspiciously made no mention of Affleck, fueling speculation that he might walk away from the movie entirely. But that's apparently not the case–for now, at least.
Affleck tweeted a welcome to Reeves, along with a photo that's either from Batman v Superman: Dawn of Justice or the upcoming Justice League.While this might seem like a small detail, Affleck is keenly aware of how much attention any mention of The Batman brings, and he must've known this would serve as informal confirmation that he's remaining with the movie.
Meanwhile, Reeves said that he's honored to be a part of the flick. "I have loved the Batman story since I was a child," he said. "He is such an iconic and compelling character, and one that resonates with me deeply. I am incredibly honored and excited to be working with Warner Bros. to bring an epic and emotional new take on the Caped Crusader to the big screen."
Toby Emmerich, president and chief content officer for Warner Bros. Pictures Group expressed the utmost confidence in Reeves. "We are thrilled to have Matt Reeves taking the helm of Batman, the crown jewel of our DC slate," he said. "Matt's deep roots in genre films and his evolution into an emotional world-building director make him the perfect filmmaker to guide the Dark Knight through this next journey."
There's no firm timetable for the release of The Batman, but we'll keep you posted. While we wait with fingers crossed, check out why the movie might be doomed.