Life Lessons With Uramichi-Oniisan - What We Know So Far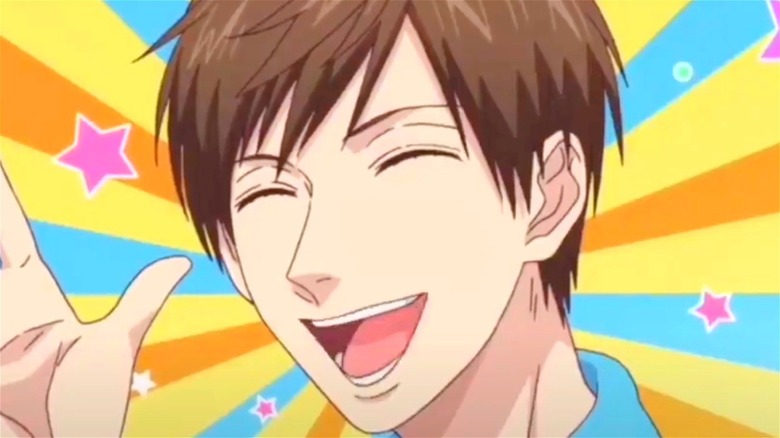 Studio Blanc
As comic books have become some of the most important source material for movies and TV series on the planet, American pop culture has started to more closely mirror Japan. While the eastern country doesn't typically adapt American comic books, they do have their own pipeline for transforming manga series into anime, and those anime series can quickly become incredibly popular. 
The consistent fandom of anime has led to a regular pipeline for new adaptations, and "Life Lessons with Uramichi-Oniisan" is one of the latest manga to get that treatment. The anime adaptation was first announced in 2019, and will adapt the darkly comic manga of the same name. "Life Lessons" follows Uramichi Oniisan, a fairly young man who hosts a TV show aimed at children. This isn't your average kids' TV show, however, because Uramichi often goes on dark, strange tangents that reflect his own cynicism and emotional angst. The manga has a twisted sense of humor, and the anime series may very well follow suit. Let's take a look at how the characters, story, and release date are shaping up for "Life Lessons with Uramichi-Oniisan."
When's the release date for Life Lessons with Uramichi Oniisan?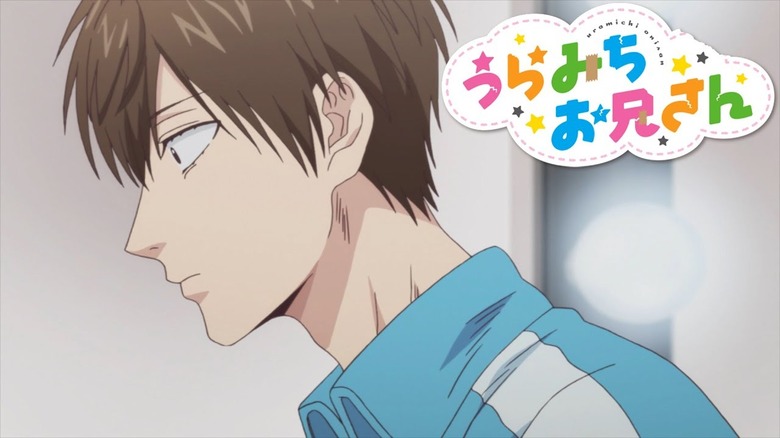 Studio Blanc
"Life Lessons" has yet to debut, but it's set to premiere in Japan on July 5. The series will air on TV Tokyo as well as other networks, although it's not clear when the series may debut in the US. 
Given the fact that the series has not aired yet, it's unclear what the response to "Life Lessons" will be either from fans or from critics. The manga has proven to be enough of a success to warrant a TV adaptation, but that doesn't mean that the anime will necessarily live up to the expectations set by fans of the manga. 
Regardless, fans of the series will have their answer soon, at least in Japan. There's been no announcement of an English-language dub, so those looking for a legal means to watch the series in the US or other countries may have to exercise some patience. If anything, we may get a subtitled broadcast before an English dub.
Who are the characters in Life Lessons with Uramichi Oniisan?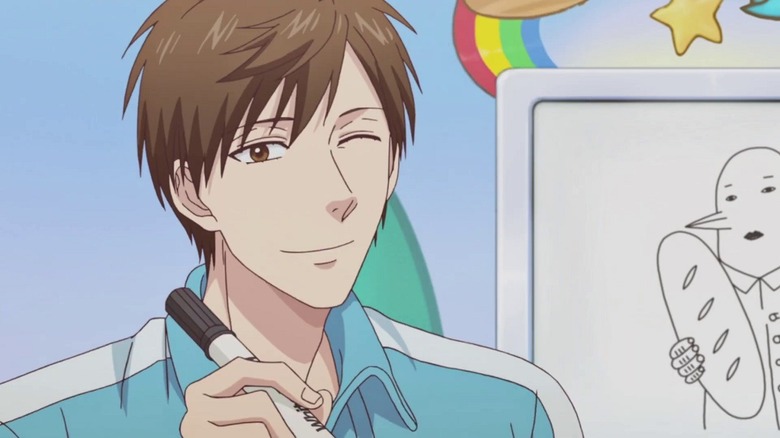 Studio Blanc
Uramichi is the show's main character. He's a young man who's perfectly capable of putting on a happy face for the cameras when he's leading exercises on "Together with Maman," but he is actually an emotionally unstable person who finds his work life miserable. 
Uramichi is joined by his co-star, Iketeru Daga, one of the show's song instructors who loves dirty jokes and initially seems to be something of a low-life. Utano Tadano is another song instructor on the program, and she isn't nearly as happy as she pretends to be on camera. Instead, she's depressed in part because she wants to get married. 
The show also features two younger characters, Tobikichi Usahara and Mitsuo Kumatani, who play mascots on the show and are both afraid to look Uramichi in the eyes. He comes across as intimidating to them both, and his world-weariness certainly doesn't help with that image. 
What's the plot of Life Lessons with Uramichi Oniisan?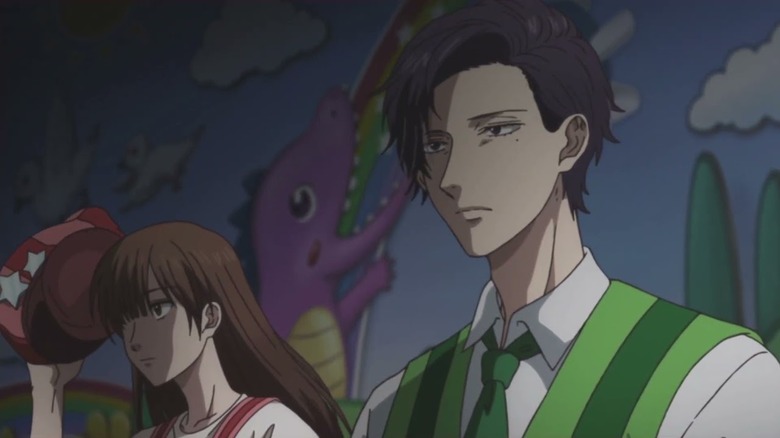 Studio Blanc
It's unclear how closely the anime series will stick to the manga that it's adapted from, but the series is very likely to start by introducing Uramichi and his cynical worldview. While he and his friends may seem capable of turning things on for the cameras, their lives behind the scenes are far less cheerful. 
In subsequent issues of the manga, Uramichi comes across other media figures who seem to be just as cynical and negative as he is. Although the series may be darkly comic, it's also about Uramichi's desire to find someone who really understands how he's feeling. That quest is what propels him through several issues of the manga, and what ultimately makes him such a relatable protagonist. Uramichi is good at a job that he hates, and eager to make a change that will bring more meaning to his life.