Will There Be A Dracula Untold 2?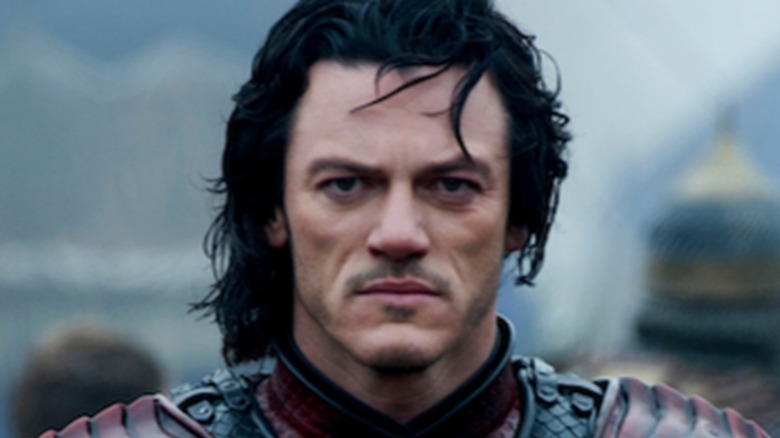 Universal Pictures
Universal Pictures has a long, storied history of pumping out horror classics dating back nearly a century. The biggest feather in its cap is the popularization of what has become known as the Universal Monsters, consisting of Count Dracula, Frankenstein, the Mummy, the Wolfman, and several others. Though not initially intended to be, these characters and their respective films eventually came together to form one interconnected canon, proving that big-screen shared universes could work long before the Marvel Cinematic Universe or the MonsterVerse took over Hollywood.
This chronology was established several decades ago, and concluded not long after it started, leaving Universal without a strong contender in the ongoing fight for shared universe supremacy. Bearing in mind how well it worked the first time, the studio elected to revitalize its long-dormant horror icons for a new generation of audiences. Dubbed the Dark Universe, 2017's "The Mummy" starring Tom Cruise was pitched to be its "Iron Man," but wound up a critical and financial bomb that complicated plans, to say the least. Universal wound up abandoning the initiative altogether. 
However, "The Mummy" wasn't technically the Dark Universe's first chapter, as 2014's "Dracula Untold" served as its true start, courtesy of its reshot cliffhanger ending. After spending the entirety of the story in the 15th century, we fast-forward to the present day to see Dracula (Luke Evans) and the Master Vampire (Charles Dance) alive and well, seemingly setting up a larger monster-occupied world. It also most directly teased a sequel to "Dracula Untold," which is currently in a rough spot.
Universal is prioritizing other horror projects over Dracula Untold 2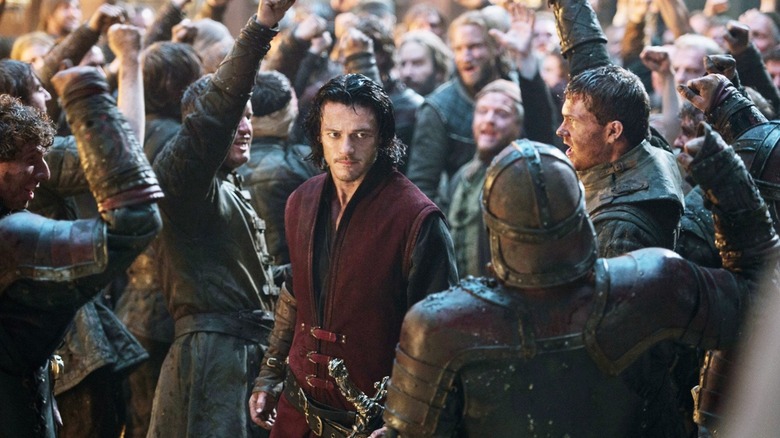 Universal Pictures
Despite its lukewarm box office performance — earning $217.1 million on a $70 million budget — and failure to dazzle critics, "Dracula Untold" has its fair share of devoted fans. It's this group of supporters that have kept hope alive that "Dracula Untold 2" could one day become a reality, but the truth is that such a project is highly unlikely to come to fruition in the immediate future. Talks of a continuation have greatly quieted down since the flat premiere of the first film, and Universal has its sights set on other productions that will occupy the release slate for the next few years.
Aside from the likes of "Bride of Frankenstein" and a Ryan Gosling-led "Wolfman" reboot, Dracula is being taken in several different directions. According to CinemaBlend, first and foremost is Karyn Kusama's take on Bram Stoker's 1897 novel that she plans to keep as faithful to the source material as possible. Also, recent Oscar winner and "Eternals" director Chloé Zhao will dive into the world of fangs and capes with a Dracula flick of her own, promising an "original, futuristic, sci-fi Western." Additionally, the Count's henchman, Renfield, is primed to star in his own cinematic tale down the line.
With this many vampire-centric projects on the docket, it's safe to assume that if a "Dracula Untold 2" is ever to arrive on the silver screen, it won't do so for a very long time.