The Helen Hunt Psychological Thriller You Can Find On Amazon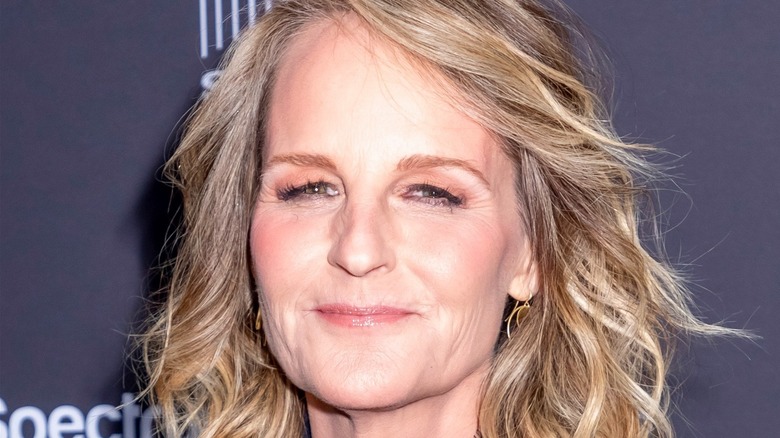 Shutterstock
While some horror franchises like "Saw" and "The Conjuring" often hog the spotlight (for good reason), they sometimes tend to overshadow some really great works developed by independent studios. For instance, low-budget movies such as the terrifying slasher "The Texas Chainsaw Massacre," which was made with a budget of only $140,000, can become staples of the genre. More recently, the A24-produced supernatural thriller "Hereditary" was able to make the jump to mainstream horror after wowing audiences at the 2018 Sundance Film Festival. These indie titles are part of the lucky few, yet true horror fans know that some of the best and most frightening films are the ones that some have never heard of.
Case in point: the 2019 thriller "I See You" probably escaped your notice, and for understandable reasons. The movie's March release date placed it alongside big franchise titles like "Captain Marvel" and Disney's "Dumbo," and later the Stephen King horror reboot, "Pet Sematary." 
"I See You" is nothing to sniff at, though, as proven with a 79% Tomatometer score and a 74% audience score on Rotten Tomatoes. Now that this psychological horror is available to view on Amazon, it's time to give it the attention it deserves.
Hunt plays a terrified mother in "I See You"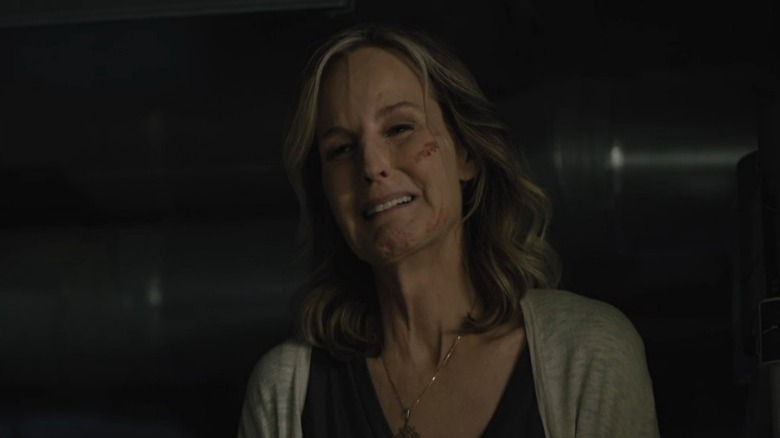 Saban Films
The plot of "I See You" begins with the disappearance of a 10 year old boy, and detective Greg Harper (Jon Tenney) is put on the case. Evidence from the scene suggests that the boy is another victim of a series of abductions, and none of the boys have yet been found. Meanwhile, Greg's home life is filled with tension due to the fact that his wife, Jackie (Helen Hunt), has recently had an affair. Their teenage son, Connor (Owen Teague), resents his mother for her infidelity, and closes himself off from his parents.
Things for the Harpers get even worse when strange occurrences begin happening around the house. It seems that someone — or something — is in the house with them. The story builds to terrifying heights, as dark secrets are revealed, and the movie's ending presents a shocking twist that no one could have seen coming.
Helen Hunt gives a standout performance in "I See You" as Jackie, taking on a role that is a very big change from her previous works. Hunt may be best known for her rom-coms, such as "What Women Want" and "As Good as it Gets," along with the underrated NBC series "Mad About You," but in this crime thriller she proves that she has some dramatic acting chops as well. 
You can check out Hunt in her element by watching "I See You" on Amazon Prime.