What Is The Song In The Allstate 'Parking Garage' Commercial?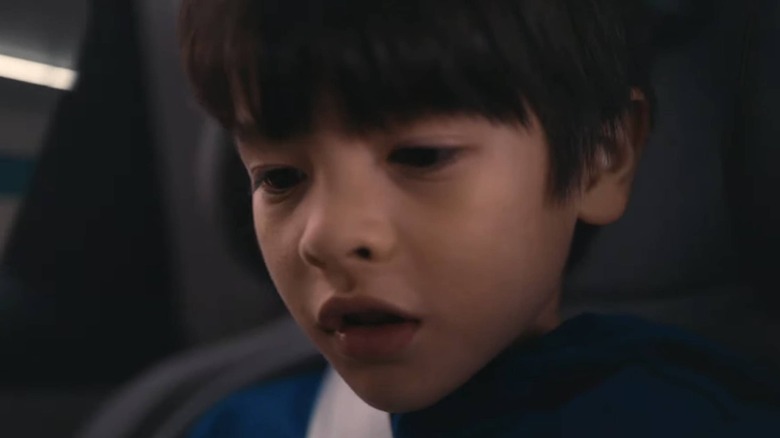 Allstate
Insurance gets complicated quickly. That's why many insurance commercials tend to resort to gimmicks, like when Geico did an ad with Tag Team singing a parody of their hit song, "Whoomp! (There It Is)." Ultimately, no matter which company's ad you watch, the message boils down to, "If you sign up with us, you can save money." That's the overarching theme of the latest ad spot from Allstate, and it's able to deliver that message clear as day. 
Everything's going down in the commercial as a vehicle drives downward through a parking garage. In the process, one of the driver's kids sees all the balls in his wooden marble maze game go down into all of the holes. The visual receives a verbal accompaniment that anyone who switches to Allstate can save a bunch of money, which means your premiums can go "down," too.
Of course, the themes don't just end there. You may have noticed the song makes prominent use of the word "Down" as well, and in case you wondered what exactly the bop was, it's "Down" by Marian Hill.
"Down" is a commercial mainstay at this point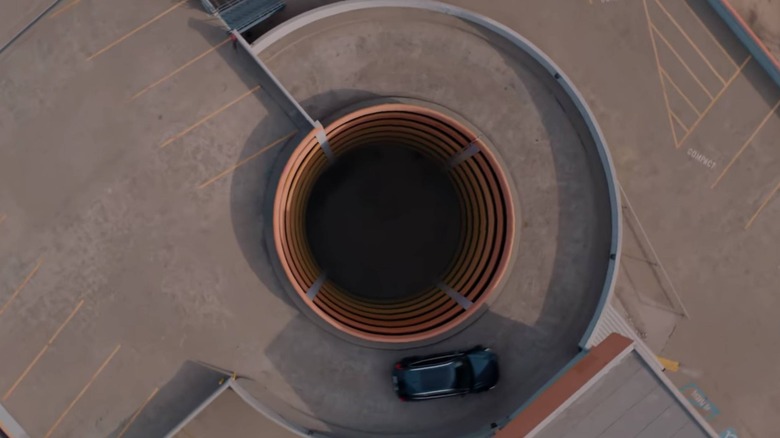 Allstate
Marian Hill is actually the name of a music duo as opposed to a single person. The group consists of vocalist Samantha Gongol and production artist Jeremy Lloyd (via Rolling Stone), who released their debut EP in 2013. A second EP soon followed, but it wasn't until the duo came out with their biggest hit to date — "Down" — that the world really began to take notice. 
The song's popularity skyrocketed after it appeared in a commercial for Apple AirPods back in 2016. Billboard ran an article on the song's meteoric rise, touching on how it was briefly the most tagged song on Shazam. It rose to prominent positions across U.S. Billboard charts when it came to the Hot 100 and Alternative Airplay. Eventually, the Recording Industry Association of America certified the single platinum, meaning it received at least 1,000,000 sales. 
However, the band isn't resting on its laurels just yet. Marian Hill continues putting out new music, including the 2020 EP "Was It Not." No other single has quite reached the same heights as "Down," but it's clear there's still a ton of goodwill toward the track, as evidenced by its inclusion in the most recent Allstate commercial. Going down a parking garage is very much within the spirit of the song, especially seeing as how the official "Down" music video shows the performers taking an elevator ... you guessed it — all the way down.