The Amy Adams Sci-Fi Hidden Gem You Can Stream On Hulu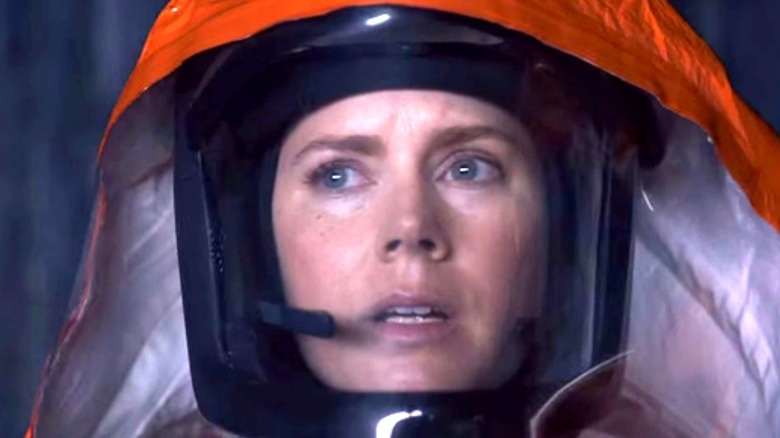 Paramount Pictures
Amy Adams is one of the best working actors out there today. To any moviegoer who has seen her act, it'll likely come as no surprise that she has six Oscar nominations to her name. One film she didn't receive an Oscar nod for, however, is 2016's "Arrival" in what was considered the biggest — and most surprising — snub of that year. If you missed "Arrival" upon its release, it's now available to stream on Hulu, so you can decide for yourself just how much Adams' performance was snubbed by the Academy.
Written by Eric Heisserer (based on a short story by Ted Chiang) and directed by Denis Villeneuve ("Blade Runner 2049"), "Arrival" follows Louise Banks (Adams), a linguistics professor who is recruited to lead a team of scientists and investigators following the strange arrival of huge spaceships at 12 locations around the world. Facing an unprecedented scenario, Louise and her team work to find a way to communicate with the extraterrestrial visitors.
Here's why "Arrival" is worth streaming ASAP.
Arrival is a unique, intricate sci-fi film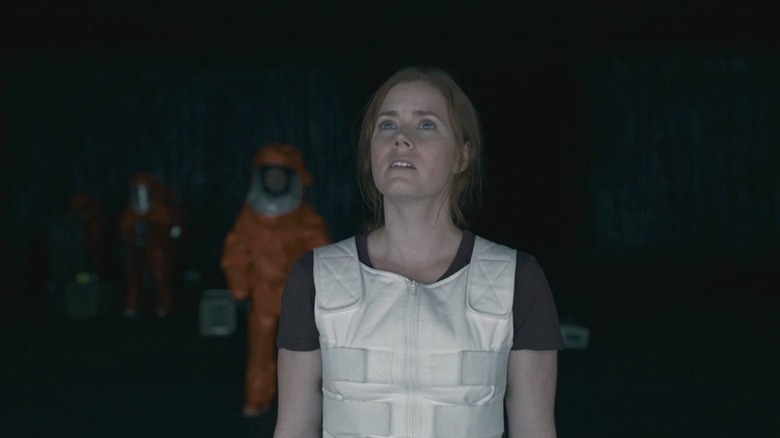 Paramount Pictures
Across the board, critics agree that "Arrival" is a stunning standout of its genre — we've even called it the best sci-fi movie of all time. In agreement with Looper, SmashCut writes, "Smart, impeccably made, with a phenomenal performance by Amy Adams, 'Arrival' proves to be a high point in the science fiction genre." Film Comment Magazine calls it "quintessential science-fiction."
In addition to the stellar writing and the fantastic performances — which, alongside Adams, includes Jeremy Renner, Forest Whitaker and Michael Stuhlbarg — there is the visual component of the film. One of the Oscar nods the film did receive was for Best Cinematography, a recognition well deserved for Bradford Young. The Ringer noted this in their review, writing, "I think of Arrival in terms of color: the milky grays of the clouds rolling over the Montana plain; the bright blue of computer screens bouncing off the gray tents on the makeshift army compound."
If all of this high praise isn't enough to convince you to sit down and experience "Arrival," it also has one of the greatest movie plot twists of all time.