Coyote Season 2 Release Date, Cast And Plot - What We Know So Far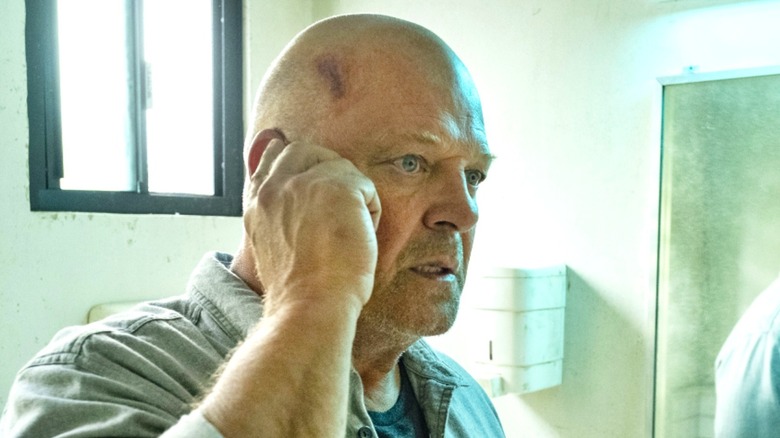 CBS All Access
Immigration has been a fiercely debated political issue in the United States for decades, and it's still as controversial in 2021 as it ever was. And perhaps no TV show better captures the complexities of the subject better than "Coyote," CBS' riveting crime drama on Paramount+.
"Coyote" stars cop show veteran Michael Chiklis as Ben Clemens, a Border Patrol agent who retired after 32 years on the job and has found himself working with a Mexican drug cartel as a coyote, or someone who smuggles people across the border. Season 1 saw Ben doing things he once would have found unthinkable. But even though he had essentially switched sides by working for a drug cartel, his new allies never fully trusted them — and for good reason, as it turned out.
"Coyote" aired all six of its first season's episodes on January 7, 2021, so it's been about six months since fans last followed Ben and his exploits. Here's everything we know about a potential Season 2 of "Coyote."
What is the release date for Coyote Season 2?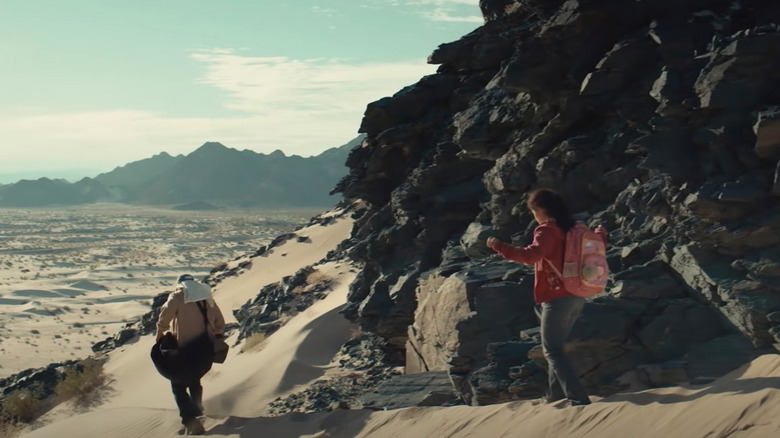 CBS All Access
As of June 14, 2021, CBS hasn't announced whether "Coyote" will be renewed for a second season. That's more than six months since the first season debuted on January 7. Since the premiere of Season 1, star Michael Chiklis posted a tweet on March 13 saying he "Can't wait to get back to work" on "Coyote." That doesn't indicate whether "Coyote" is coming back, but it also doesn't mean it's canceled, either. 
"Coyote" would seem to have a better shot at a renewal than the average TV show, however. It was one of the flagship shows on the rebranded Paramount+ network. "Coyote" was originally planned for the Paramount Network, but in November 2020 CBS moved the series to CBS All Access, its subscription-based streaming platform (via The Wrap). CBS All Access was then rebranded as Paramount+ on March 4, 2020. 
Moving a series with a proven TV star in Michael Chiklis ("The Shield," "No Ordinary Family") would seem to signal that CBS intended for "Coyote" to be an anchor series on Paramount+. CBS doesn't release viewership ratings for its streaming platform, but unless "Coyote" absolutely tanked, it would be a surprise for the network to abandon its plan for the show after just one season.
Who is in the cast of Coyote Season 2?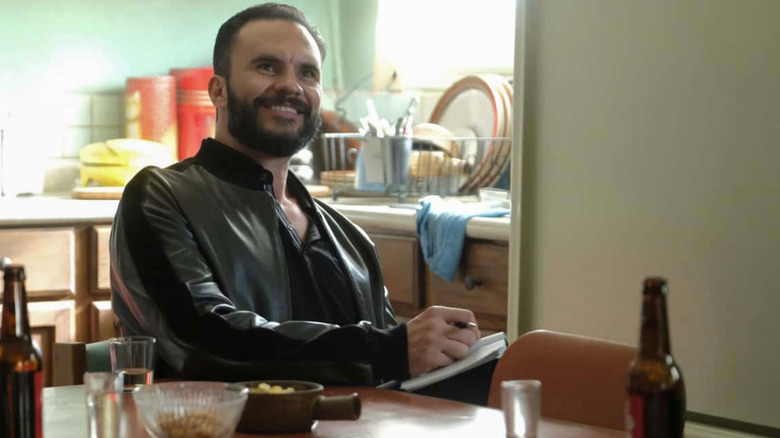 CBS All Access
Since CBS hasn't even announced whether "Coyote" is renewed for a second season, it's much too early for specific information about Season 2 to come out. If there were to be a second season, most likely "Coyote" would add at least one new character to the show, like most TV dramas do. But at this point, who that character might be or who would play them is a mystery.
Right now, all we can say is that the cast of Coyote Season 2 would be a lot like the cast of Coyote Season 1. Michael Chiklis will presumably be back as former border patrol agent Ben Clemens. The show doesn't really exist without him. Juan Pablo Raba will most likely be back as the main villain, the cartel leader Juan Diego "El Catrin" Zamora. Kristyan Ferrer and Octavio Pisano will probably return as cartel members Dante and Sultan. Finally, Adriana Paz will most likely return as Silvia the local taqueria owner, as will Cynthia McWilliams as Homeland Security agent Holly Vincent.
What is the plot of Coyote Season 2?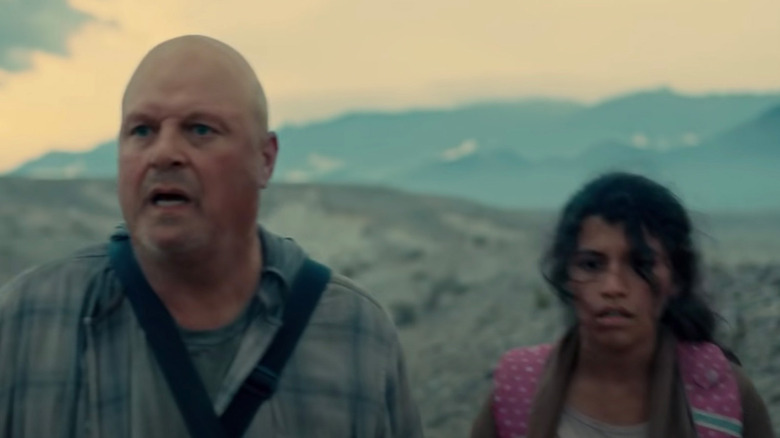 CBS All Access
Just like with casting, it's still much too early for details about the plot of "Coyote" Season 2 to be available, which usually come from either casting announcements or the show's promotional campaign. At this point, all we have to go on is "Coyote" Season 1 itself, which ended on a cliffhanger.
At the end of Season 1, Ben's work with the Zamora cartel had attracted the attention of the CIA, and in the finale he pitched himself as a confidential informant for the spy agency. Most likely, that's where Season 2 would pick up, with Ben caught between the cartel, his former colleagues at US Customs and Border Protection, and the CIA. But Ben has already shown a willingness to violate his own sense of justice by helping smuggle the pregnant María across the border. If Ben does become a CIA mole, it would more likely have to do with self-preservation. And if "Coyote" does return for a season 2, surviving will be more challenging than ever.