The Kevin Costner Western Hidden Gem That You Can Find On Amazon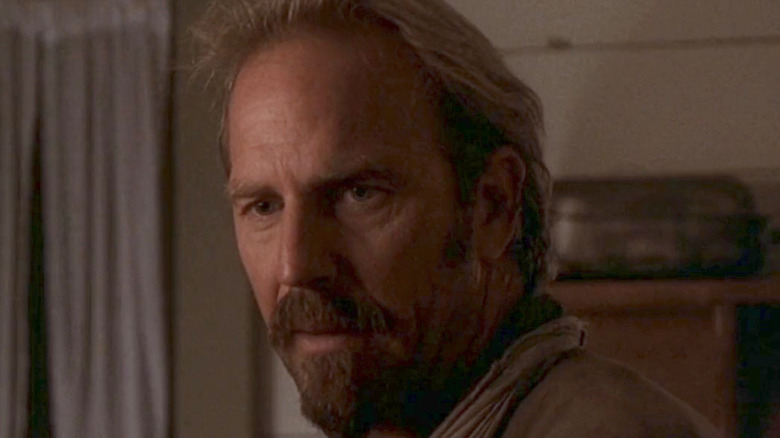 Buena Vista Pictures
We may receive a commission on purchases made from links.
There are few actors who pulled off the kind of classic film streak that Kevin Costner did in the late '80s and early '90s. From 1985 until 1991, Costner achieved a rarely matched string of hits with "Silverado," "The Untouchables," "No Way Out," "Bull Durham," "Field of Dreams," "Dances with Wolves," and "JFK." Since then Costner has maintained a solid career appearing in films like "Tin Cup," "Man Of Steel" and "Hidden Figures." But there's one film Costner both directed and starred in that deserves more attention than it has received over the last 20 years, the 2003 hit "Open Range." On a 2003 episode of "Ebert & Roeper," Chicago Sun-Times film critic Richard Roeper said, "there are two genres in which Kevin Costner really excels: baseball movies and Westerns." Two of Costner's most memorable films, "Bull Durham" and "Field of Dreams" fit the former category, but in films like "Silverado" and "Dances With Wolves," the actor shines.
"Open Range," which can now be streamed on Amazon, centers around Charley Waite (Kevin Costner), a rancher and Civil War veteran with a violent past. Waite works for Boss Spearman (Robert Duvall) and the two of them peacefully herd cattle on the open range until the evil Denton Baxter (Michael Gambon) comes along and hurts another of one of Boss' hired hands. Then the fighting begins.
In his review of the film, Roeper called the movie "one of the finest Westerns since 'Unforgiven.'" And many critics since then haven't disagreed.
Critics and audiences loved Kevin Costner as a former gunslinger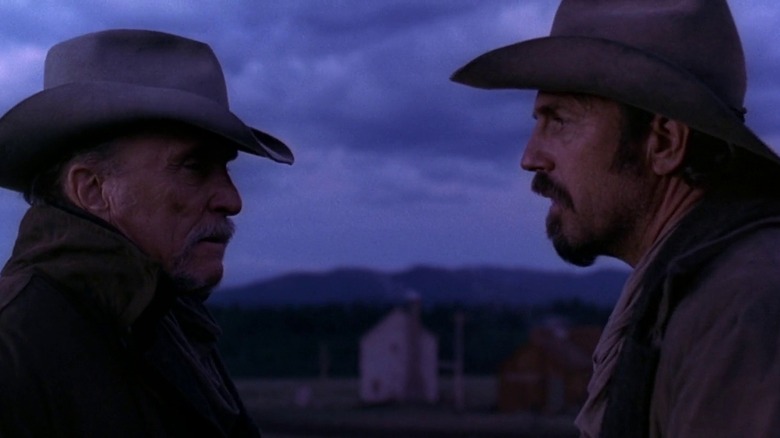 Buena Vista Pictures
Though "Open Range" may be one of Costner's lesser discussed movies, it doesn't mean it's not one of his most beloved films. The Western is currently Certified Fresh on Rotten Tomatoes, now sitting on a 79% critic's rating and 84% audience score. Reviewer Antonia Quirke of the London Evening Standard praised Costner's performance, writing "Here is Costner, calm and careful, his skin these days only a little older with its new indentations and fine markings. And when he is like this on screen, he is perfect." Alan Morrison of Empire lauded the film's pacing and authentic Western feel, writing: "Driven by character and moving along at a steadily precise pace, Open Range is proof that Costner, for one, is content to make 'em like they used to. A return to Western in its pure, cinematic form."
And when ranking all of Costner's best films in 2020, Vulture put "Open Range" as No. 6, writing that "Open Range is not well remembered, but that deserves to change — and it has a barn burner of a gunfight as a closer."  Even in the comments for the trailer for the film on YouTube you can find fans, more than 17 years after its release, writing on how much they still love the movie. YouTube user Elpobretonto wrote the movie is "one of my favorites western movies, Robert Duvall acting is the best, Kevin Costner did great too !! I don't mind watching over and over!!"
Open Range was the last film Costner directed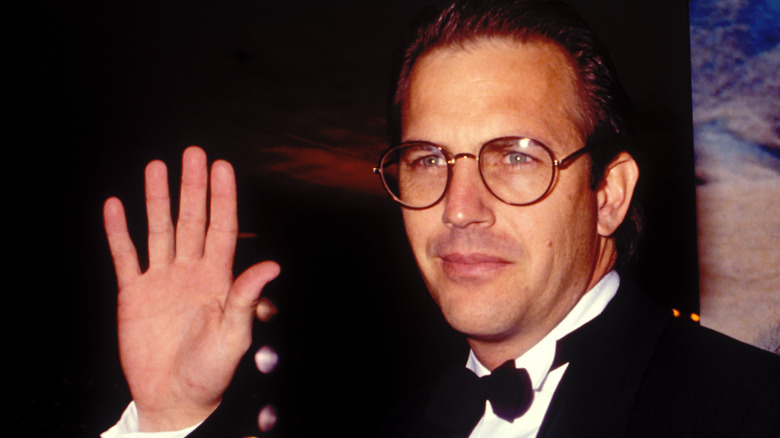 Shutterstock
It's strange to think that any director who, on his first attempt at directing a feature film, won both the Best Director and Best Picture Oscars right off-the-bat would only go on to direct two more films. After striking gold with the 1990 Oscar-winner "Dances With Wolves," Costner only returned to the director's chair for two more films, "The Postman," which was awarded the exact opposite of an Oscar (it won five Razzie Awards) and finally for "Open Range." Costner told Entertainment Weekly in 2003 that he chose to direct "Open Range" because "Well, I wasn't afraid to direct again." He added he doesn't always like to direct "because it's so hard. I guess it's kind of like sex. I don't watch anybody else make love, so I'm not sure if I'm doing it the right way. I direct my own way, which seems to be 24 hours a day, so it takes a lot out of me."
Costner, who starred on the television series "Yellowstone," has no plans to return to film directing, but hasn't exactly called it quits. He told Indiewire in 2019 "I'm going to play the second half of my career out directing, but it could very well be in television."