The Loki Scene You Didn't Know Was Influenced By Toy Story - Exclusive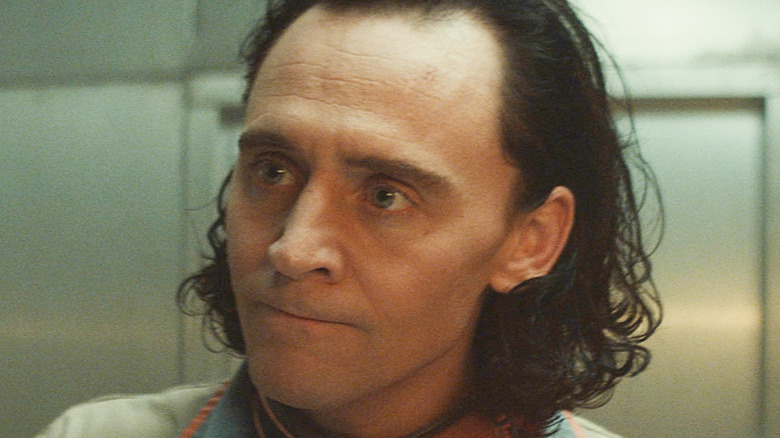 Marvel Studios/Disney+
One of the big challenges in making Disney+ original "Loki" was writing a baser version of the title character, one without any of the post-"Avengers" character development. This version of "Loki" hasn't yet experienced a true redemption arc, and he's presumably still bent on world domination. Looper spoke with "Loki" head writer Michael Waldron, who explained how they managed to rewind the character in the writers' room.
"I think that was a great opportunity for the show," Waldron told us, "because we wanted to tell a new story. We've seen that story and the one that ran through 'Ragnarok' and culminated in 'Infinity War.' We wanted to tread new ground, so we're starting with perhaps a slightly more arch version of Loki who just got his a** handed to him by the Avengers, and he's desperate. And he's a little bit humiliated, and he's really primed to go on a new introspective character journey." 
This journey includes a scene they planned from the start, based on a classic Pixar film.
Buzz Lightyear, but make him Asgardian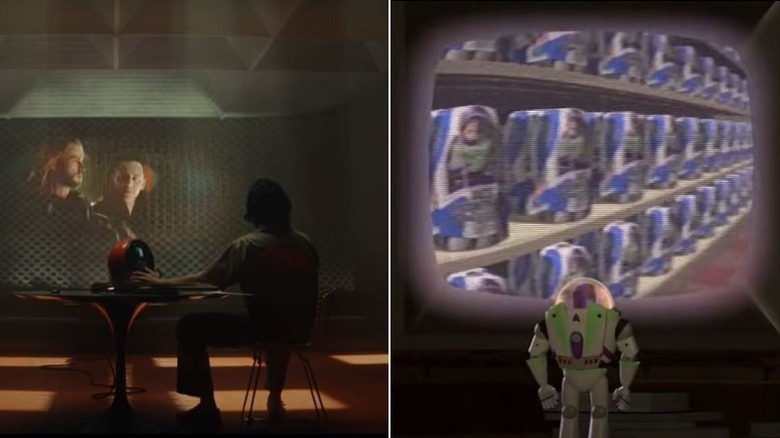 Marvel Studios/Disney+, Pixar/Disney
The first episode of "Loki" includes an emotional scene where the variant Loki gets a look at how his life is supposed to go. He sees his family, his failures, the development of his bond with Thor, and — finally — his death at the hands of Thanos. It's a sobering moment, one that immediately changes his entire perspective. It was planned early, and was apparently inspired by one of the most memorable scenes from one of the most memorable movies of all time.
"That was a scene that we knew we wanted to happen on day one of the writers' room," recalled Waldron. "We cracked that, and we in fact referenced the scene in 'Toy Story' where Buzz Lightyear really realizes he is a toy, and he falls, and his arm breaks. And suddenly everything that he thought he was, all the importance that he felt in his life, comes crumbling down. I was thrilled to get to write that scene. I always knew it would be really dramatic. And the way that Kate shot it and Tom performed it, I think it's really emotional to watch."
"Loki" is now streaming on Disney+. Stay tuned to Looper for more exclusive coverage.