This Is Where Fool's Gold Was Filmed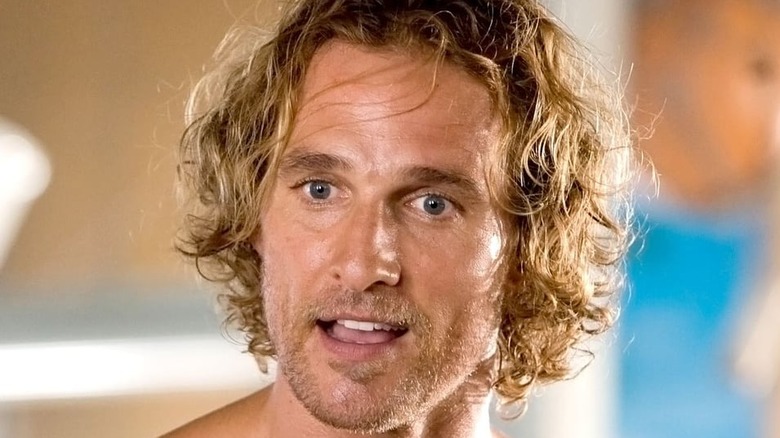 Warner Bros. Pictures
Thanks in large part to the success of Dan Brown's 2003 novel "The Da Vinci Code," the 2000s saw an influx of movies featuring a male protagonist seeking long-lost treasure or ancient secrets, aided by a female love interest, and often a comedic sidekick. We had Nicholas Cage's "National Treasure" in 2004, Matthew McConaughey's "Sahara" in 2005, and the Tom Hanks-led adaptation of "The Da Vinci Code" in 2006, as well as its 2009 follow-up "Angels & Demons."
Like Hanks, McConaughey had two entries in the treasure-hunting genre that defined the decade. After "Sahara," he revisited the theme with 2008's "Fool's Gold," in which he plays Ben "Finn" Finnegan, a treasure hunter searching for a Spanish treasure ship that disappeared in 1715. Kate Hudson stars opposite McConaughey as Tess Finnegan, the protagonist's ex-wife. While the ship at the center of the film is fictional, the movie incorporates the true sinking of a Spanish fleet in a hurricane off the coast of Florida, now known as the Treasure Coast due to the fleet's treasure cargo. Despite the movie's very specific geographic location, actual filming occurred thousands of miles away.
Fool's Gold, hurricanes, and jellyfish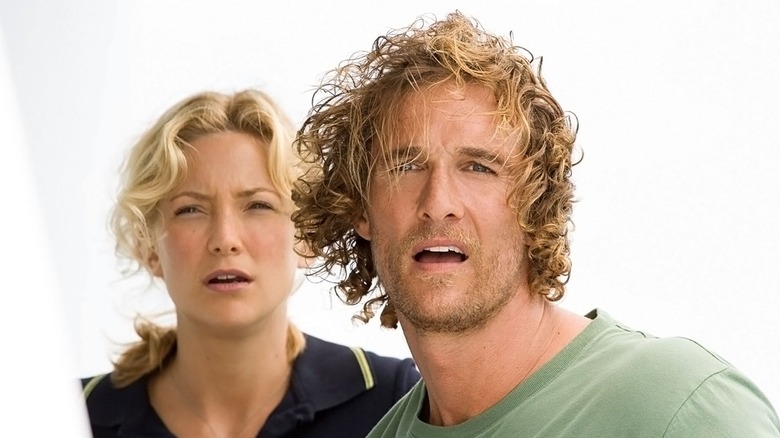 Warner Bros. Pictures
When "Fool's Gold" director Andy Tennant began work on the movie, he originally intended to film it in the Caribbean. The calendar, however, worked against him, with the region's hurricane season heading into full swing when "Fool's Gold" planned to start filming. Fearing weather delays, which would have eaten into the film's budget, Tennant instead opted for Australia.
Much of the film was shot at Village Roadshow Studios' facilities in Queensland. In addition to using the site's multiple sound stages, VRS built what is now called the Main Tank specifically for "Fool's Gold" (via Village Roadshow Studios). The Main Tank holds about 1.5 million gallons of water, making it the largest film tank in Australia (via Village Roadshow Studios). Other Australian locations used for the film include Lizard Island, the Gold Coast, Airlie Beach, Brisbane City, and Whitehaven Beach (via Republic World).
Though Tennant chose Australia to avoid the threat of Caribbean hurricanes, Australia provided its own obstacles. While filming off Lizard Island, the waters quickly became infested with a deadly species of jellyfish. As The Virginian-Pilot reported in 2008, a stunt diver was stung and had to be airlifted off the island for emergency treatment. Ironically, the jellyfish invasion posed such a deadly threat that the scene ended up being shot in the Caribbean – Tennant's original choice.