The Office Episode You Never Knew Jon Favreau Directed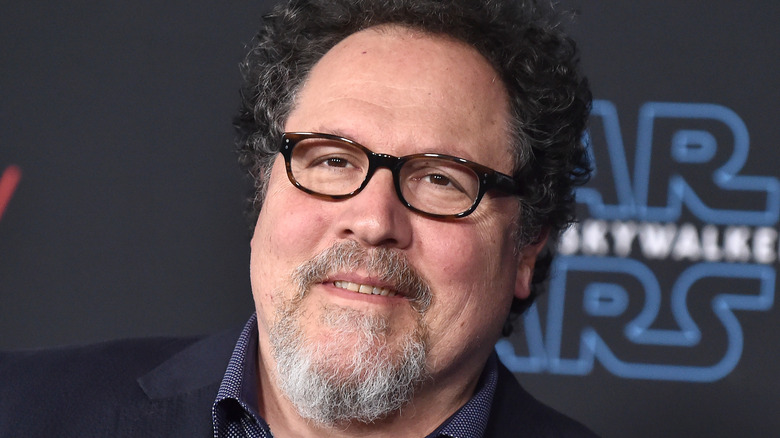 Shutterstock
NBC hit "The Office" ran for nine successful seasons, with around 200 episodes to its name. While the cast in front of the camera was integral to the show's success, those behind it were just as important. From 2005 to 2013, "The Office" had 55 different directors, per IMDb. Among these directors, some helmed multiple episodes, like Paul Feig and Randall Einhorn, who both directed 15 — more than anyone else on "The Office." Some of the cast of the series directed episodes as well, including John Krasinski, Ed Helms, and Mindy Kaling.
A little under half of the directors behind "The Office" episodes only directed one, however. Some of the famous one-off directors on this list include Bryan Cranston, J.J. Abrams, Marc Webb, and Amy Heckerling. Another was "Iron Man" and "Elf" director Jon Favreau. The Hollywood bigwig directed one "Office" episode, which came in Season 9, and you probably missed his name in the credits.
Jon Favreau directed Season 9's Moving On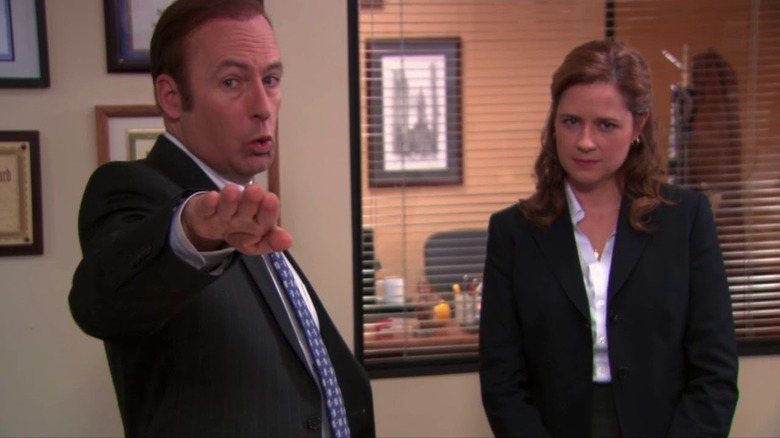 NBC
Season 9, Episode 16 ("Moving On") is one of the last episodes in "The Office." Jon Favreau stepped in to direct, and the episode even has a special guest star. "Moving On" follows several different storylines, one of which sees Pam Halpert (Jenna Fischer) interview for a new job in Philadelphia, where Jim Halpert (John Krasinski) is currently working on the side. Pam's potential new boss, Mark, is played by Bob Odenkirk and has a personality that is almost identical to Michael Scott's (Steve Carell).
In an additional storyline, Angela Martin (Angela Kinsey) and Dwight Schrute (Rainn Wilson) bond when the latter's aunt falls ill. Angela arrives at Schrute Farms to help Dwight take care of his Aunt Shirley, who desperately needs a bath. While Angela is still married to the senator, she and Dwight kiss, but they don't get back together. In one of the episode's more minor subplots, Toby Flenderson (Paul Lieberstein) goes to the prison where the Scranton Strangler is being held and is subsequently attacked by the murderer. An important takeaway from "Moving On" also comes at its end, when a close-up of Oscar Martinez's (Oscar Nunez) computer reveals that the documentary is actually going to air on television.
"Moving On" isn't the last television directing credit for Favreau, despite the major motion pictures on his résumé in the last few years. The director has also helmed episodes of "Young Sheldon," "The Orville," and "The Mandalorian."