Demi Moore Is Joining The Cast Of Empire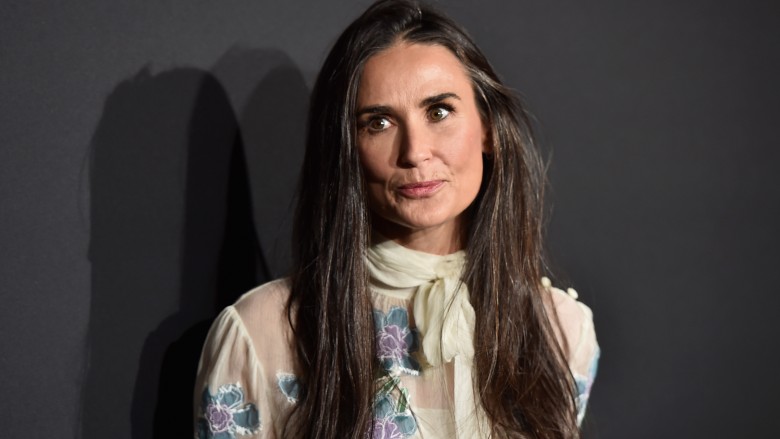 Getty Images
Wanting more of Demi Moore? Well, you're in luck, as the seasoned actress was recently signed on to the hit FOX musical drama series Empire.
Variety reports that Moore will appear in the second half of the show's third season, taking on a recurring role as a "take-charge nurse with a mysterious past who will become ever more treacherously entangled with the Lyon family." But Moore's moxie won't end when season three does; her role is slated to continue into the recently-renewed fourth season, though an official number of episode appearances has not yet been revealed.
This is quite an exciting announcement for Moore, who has found her groove in film over the past few decades and generally stuck to it. Her on-boarding to a television series, especially one as commercially successful and nearly universally popular as Empire, marks the first major role she's had on the small screen since her time on General Hospital back in the 1980s.
Moore joins an already star-studded guest cast that has included the likes of Taye Diggs, Phylicia Rashad, and Nia Long. Another standout role was one Eva Longoria as Charlotte Frost, the hard-headed director who held Lucious' (Terrence Howard) fate (you know, the one where he wants to move the Empire to the City of Sin) in her manicured hands. Additionally, Moore's daughter Rumer Willis will reportedly be popping up in the latter half of Empire's third season as the alluring and explosive singer-songwriter Tory Ash. No explicit confirmation has been given on whether Moore and Willis will appear on screen together.
While fans will likely have to wait until Empire's March 22 return date to see if Demi Moore lives up to the hype, we have a sneaking suspicion her performance will be far better than what could've been had she been cast as Lara Croft in the Tomb Raider video game movie. (We're cringing just thinking about it.)