How Rick And Morty Helped Loki Showrunner Michael Waldron - Exclusive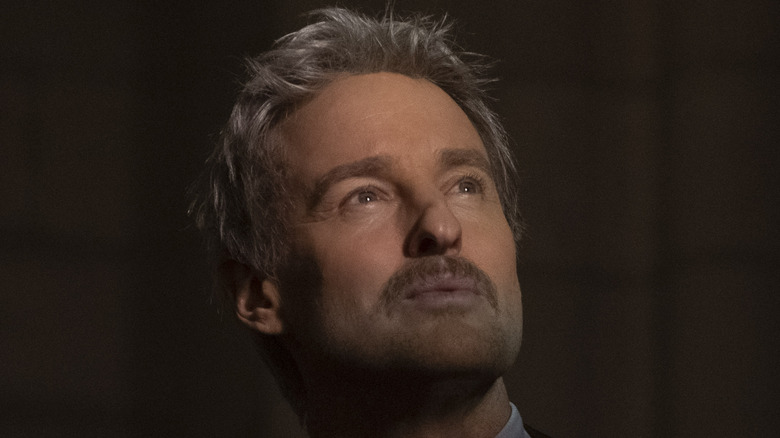 Chuck Zlotnik/Marvel Studios
With the debut of "Loki" on Disney+ and the upcoming fifth season of "Rick and Morty," 2021 will see the release of two pretty similar shows. Strange comparison? "Loki" is about an old man who knows just about everything in the universe, and who shepherds a naïve accomplice across time and space via portals for often misguided reasons. The TVA at the center of the series even works out of ... let's call it a citadel. Even if Mobius (Owen Wilson) isn't as cynical, it's easy to look at him and see a little Rick Sanchez DNA floating around in there.
None of this is a coincidence: "Loki" head writer Michael Waldron is a protégé of Dan Harmon. Waldron started with "Community" in 2014 and joined several other Harmon projects before becoming a writer and producer on "Rick and Morty" Season 4. During an exclusive interview with Waldron, we asked him if his background on "Rick and Morty" helped out with writing a new sci-fi show with a similar underlying plot. His response: "It was a huge help."
Heady sci-fi with an emotional story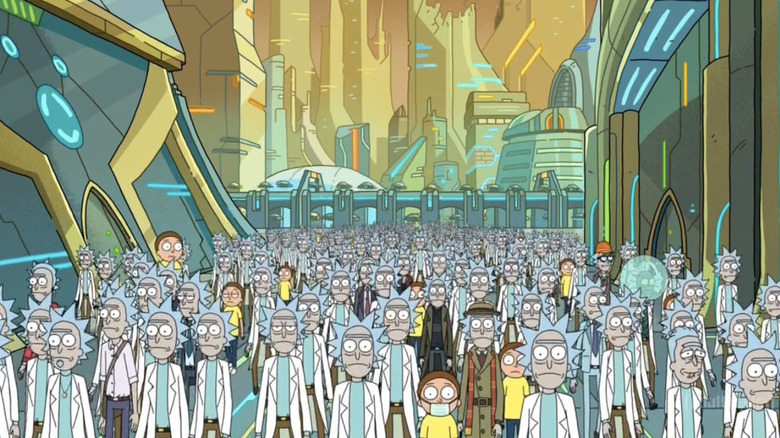 Adult Swim
"Working on 'Rick and Morty,'" Walrdon told us, "you're exposed to dozens of incredible unique sci-fi concepts a day, in that writers' room. And so you just can't help but learn and become a wealth of knowledge about that stuff. And the thing that we did on 'Rick and Morty' was, every episode we tend to introduce a somewhat heady sci-fi concept early on. And you've got to get it out there for the audience and make sure they understand what's happening, and then move it to the background, so they can just get swept up in the emotional story and everything. And that's exactly what we had to do with the time travel in 'Loki.' So in that sense, it was very good."
When the similarity between the Citadel of Ricks and the TVA was brought up, he agreed with the comparison and cited several other examples: "Absolutely. All of that stuff, Citadel of Ricks. Obviously, that Citadel of Ricks, there's inspirations from the Council of Reeds and everything. All of those sci-fi bureaucracies, government type entities are all things we drew inspiration from."
"Loki" is now streaming on Disney+. Stay tuned to Looper for more exclusive coverage.