Who Is The Star In The Nurtec 'Big News' Commercial?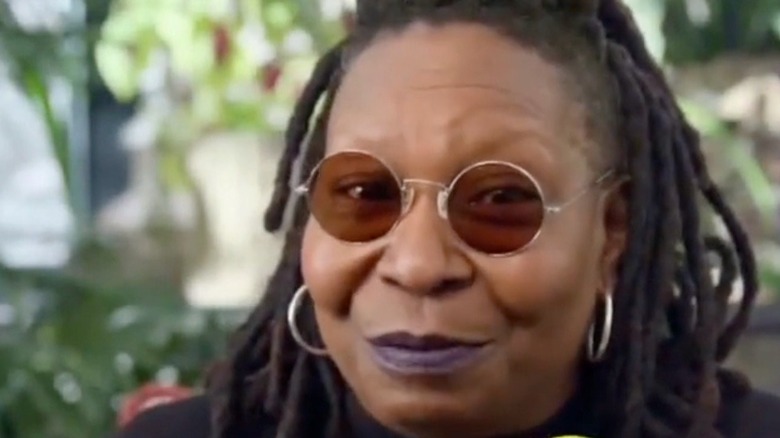 Nurtec
Advertising companies have a long history of using celebrities to pitch their latest products on commercials, with positive results. In recent memory, Cyndi Lauper promoted the anti-psoriasis pill COSENTYX in ads that are still airing at press time. A number of surprising celebrity pitch people have come and gone before her, according to ABC News – that includes everyone from the late Lauren Bacall for the Macular Degeneration fighter Novartis to former U.S. presidential candidate Bob Dole promoting Viagra.
Nurtec ODT is a medication that both treats and prevents migraine headaches.  According to the commercial, which pictures the celebrity in question sitting in a peaceful garden setting, it's the only migraine medication on the market with the ability to do so at the moment. This celebrity pitch person is famous worldwide, with a long list of top-flight acting credits. She got her start as a stand-up comedian but soon garnered an Oscar victory. Now a veteran actress, she currently graces screens worldwide as a morning talk show host.
Who's that familiar face promoting Nurtec ODT in their "Big News" commercial? Keep reading to find out.
You'll say 'Whoopi' when you realize who this celeb pitch person is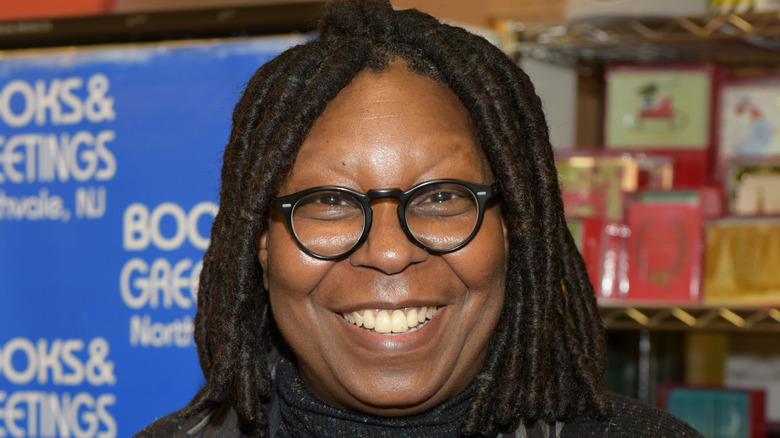 Shutterstock
Yep, that's Oscar-winning actress (for "Ghost" in 1990) Whoopi Goldberg you see in the Nurtec "Big News" ads. Goldberg has a long resume of interesting parts and unusual appearances on stage, as well as on the big and small screens during her 40-plus-year-long career. Among the accolades listed in her resume, she's appeared on Broadway and won a Grammy in 1985 for her one-woman show, appeared as Guinan on "Star Trek: The Next Generation," and won a Tony for co-producing a 2002 revival of "Thoroughly Modern Millie," according to Broadway World. 
Add on a Daytime Emmy received in 2007 for her 14-year-long co-moderating stint on ABC's daytime talk show "The View" (according to IMDb) and Goldberg is one of sixteen entertainers who can claim they have accomplished an EGOT. She even taught comedy acting to Courtney Love, according to a Glamour Magazine interview. Now that's what we call well-rounded.