American Underdog: The Kurt Warner Story Release Date, Cast And Plot - What We Know So Far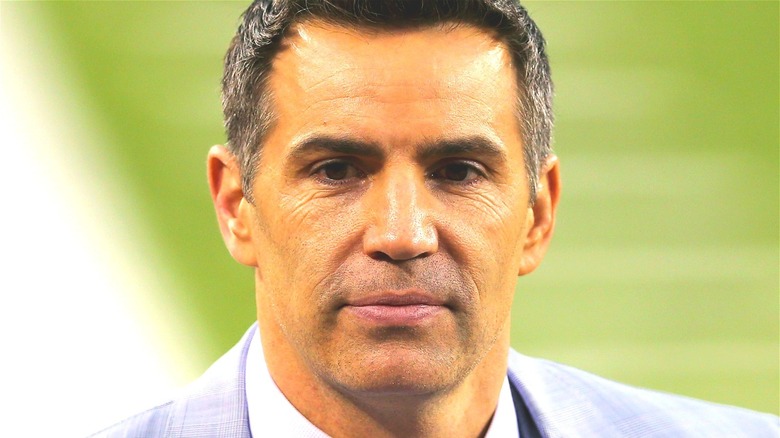 Christian Petersen/Getty Images
When something miraculous happens in the sports world, it's not uncommon for someone, whether it's an athlete, announcer, coach, or fan, to utter words along the lines of "Hollywood couldn't write a script this good." In the case of Hall of Fame Quarterback Kurt Warner, Hollywood took note and decided that yes, they could.
Warner played for 12 seasons in the NFL while winning a Super Bowl and two MVP awards, making several Pro Bowls in the process. He was never supposed to achieve the accolades that are often reserved for first-round draft picks who find success straight out of college. Warner had a more unorthodox path to stardom. The quarterback went undrafted out of college, worked for $5.50 per hour bagging groceries and stocking shelves. He signed with Arena Football and followed that with a stint in NFL Europe, where he thrived and eventually landed a spot in the NFL, starting for the St. Louis Rams. 
Warner chronicled his story in his memoir, "All Things Possible: My Story of Faith, Football, and the First Miracle Season." That memoir is currently being adapted into a major motion picture, of which Warner said, "For the longest time I dreamed of having a story similar to many of my heroes, but as my journey began to stray further and further from that path, I wondered, 'Why me?' As I look back on that journey now, I believe I am finally able to answer that question." 
Here's everything we know about "American Underdog: The Kurt Warner Story."
When is the release date of American Underdog?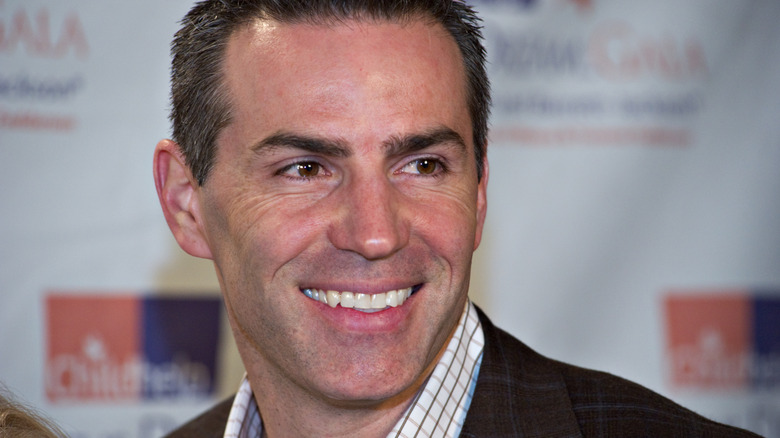 Shutterstock
According to Lionsgate, the studio plans to release "American Underdog" on December 10, 2021. It's unclear if the date was chosen for any specific reason, but it coincides nicely with the tail end of football season and the holidays, a time when there's never a shortage of miracle stories.
The film was announced in February 2020 and, according to Deadline, was "fast-tracked for production." The movie was almost immediately set to be directed by the Erwin brothers, Jon and Andrew, whose Kingdom Story Company acquired the movie rights. Kingdom Story Company often specializes in faith-based films such as "I Still Believe," a biopic of Christian musician Jeremy Camp and "Apostles: Resurrection of Christ." Writer David Aaron Cohen, who penned the screenplay for the film "Friday Night Lights," adapted the screenplay from Warner's memoir. 
Filming officially began for the movie in January 2021, shooting in Atlanta and Oklahoma City.
Who stars in American Underdog?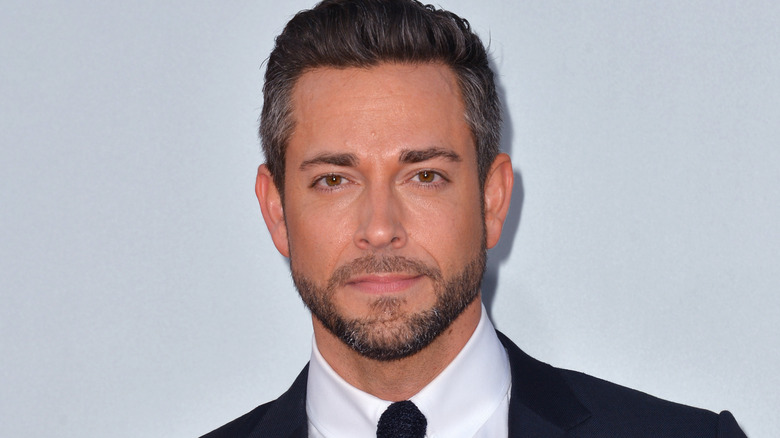 Shutterstock
Portraying such a recognizable sports figure is no easy task for an actor, but the Erwin brothers did not hesitate when they chose "Shazam" star Zachary Levi to play the titular role. Levi had already teamed up with the brothers for "The Unbreakable Boy," another Kingdom Story Company and Lionsgate collaboration about an autistic boy with a rare brittle-bone disease who triumphs despite his disabilities. In an interview with AL.com, Jon Erwin said he and his brother had "gotten to know Zach Levi well." He added, "He's such a great guy, and such a great fit for Kurt Warner. They look so similar, their personalities are so similar."
Oscar winner and "True Blood" star Anna Paquin will star alongside Levi, playing Kurt's wife, Brenda , who met Kurt when she was a recently divorced single mother living on food stamps. The cast is rounded out by well known actors including Dennis Quaid, Virginia Madsen, and Adam Baldwin. Quaid, who previously starred in sports movies like "The Rookie" and "Any Given Sunday," will be playing St. Louis Rams coach Dick Vermeil, and Madsen will play Kurt's mother, Sue Warner.
What is the plot of American Underdog?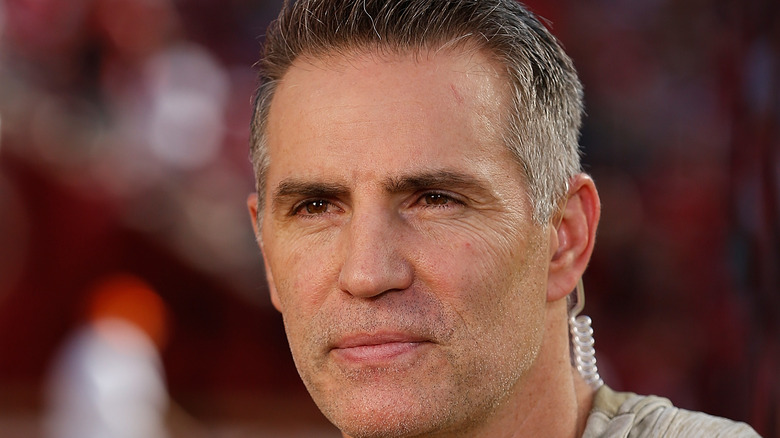 Lachlan Cunningham/Getty Images
The Kurt Warner biopic has yet to release a trailer, but it's pretty clear that Warner's life story will be the central plot of the film. Since Warner's memoir, "All Things Possible: My Story of Faith, Football, and the First Miracle Season" centers on both his personal and professional lives, fans can likely expect to see Warner's accolades both on and off the gridiron, rising from an undrafted player working at a grocery store to becoming a Super Bowl-winning MVP in the NFL.
It is unclear how deeply the movie will delve into Brenda's personal life, but because she also triumphed against the odds — joining the U.S. Marine Corps after high school, raising a son with a traumatic brain injury, and putting herself through nursing school — Brenda also has quite the story to tell. There are only six months until the release of the film, and if Lionsgate is serious about fast-tracking the production of "Underdog," we'll probably see a trailer by the time the next NFL season kicks off.