How Loki's Wunmi Mosaku Built Her Character Hunter B-15 From Scratch - Exclusive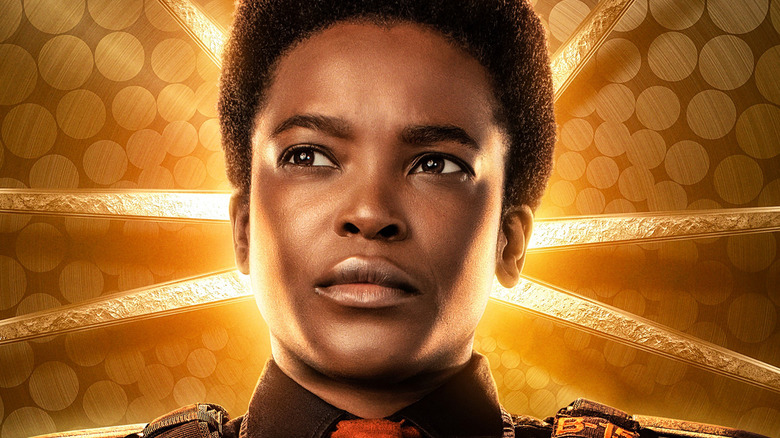 Marvel Studios/Disney+
The June 9 debut of "Loki" on Disney+ sees the introduction of many new concepts to the Marvel Cinematic Universe. Besides meeting up with the 2012 variant Loki (Tom Hiddleston), fans are introduced to the Time Variance Authority and everyone who comes with it: Agent Mobius M. Mobius, played Owen Wilson; Ravonna Renslayer, portrayed by Gugu Mbatha-Raw; and Hunter B-15, brilliantly brought to life by Wunmi Mosaku. That last character in particular should raise the eyebrows of even the most hardcore Marvel fans.
"I feel like B-15 is so different from anyone I've ever played," Mosaku told Looper in an exclusive interview. "She doesn't pull punches. She's very powerful and is completely in tune with her power and doesn't shy away from it. I think it's not an attribute that a lot of people really do. A lot of people play small all the time, and a lot of people try to just play nice to skirt around awkward situations, and B-15's not that. So I think she's very different and very original from most people because she's just authentically her. And doesn't try and shapeshift for anyone."
Indeed, if anyone had to shapeshift, it was Mosaku herself — because she's occupying a space never taken up before.
A rare MCU-original character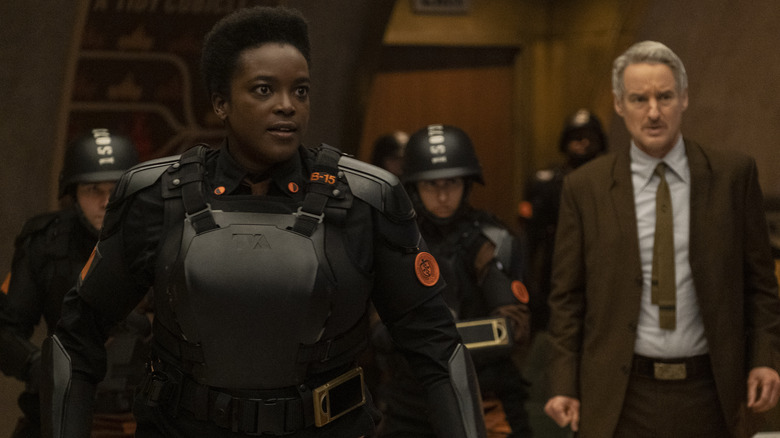 Chuck Zlotnick/Marvel Studios/Disney+
Just about every named MCU character is an adaptation of someone or something from the Marvel comics. Even the most minor characters are likely to have had a story arc in the '80s that someone at Marvel Studios dug out of a crate and used as inspiration when creating a show or movie. But not Hunter B-15 — she has no precedent. She's never had a story arc, and she's not based on or even inspired by any particular character. As such, Looper had to ask Wunmi Mosaku, what's it like playing a rare original character?
"It's fun," she told us with a smile. "You don't feel this pressure of 'I hope the fans like it and agree' and whatever. You get the freedom to just make it come to life how you feel is best. You've got the script, obviously, as your outline and then you do the rest. Yeah. It was really fun."
The first episode of "Loki" is now streaming on Disney+. Stay tuned to Looper for more exclusive coverage.