Why Casey From Loki Looks So Familiar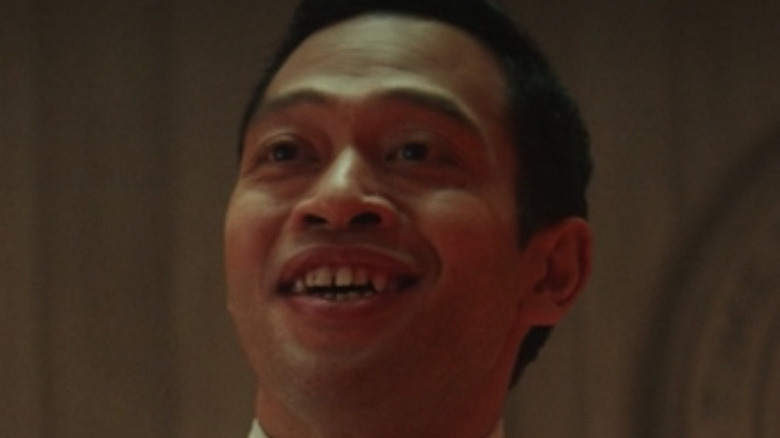 Marvel Studios/Disney+
Contains spoilers for "Loki," Episode 1, "Glorious Purpose"
The Disney+ "Loki" series has finally arrived, and Marvel Cinematic Universe fans can't get enough of the new series. Episode 1 ("Glorious Purpose") takes viewers through the immediate aftermath of Loki's (Tom Hiddleston) theft of the Tesseract in "Avengers: Endgame." The God of Mischief is immediately captured by the TVA (Time Variance Authority) after he transports to Mongolia, and they bring him to their mysterious headquarters.
While at the TVA, Loki meets all sorts of new characters, all employees of the organization. Most of these TVA workers are relatively dry and have no interest in making anything other than necessary conversation with Loki, but one character was looser than the others. When Loki first arrives at the TVA, his handler passes off the Tesseract to a man sitting at a large round desk. Later, we find out this man is named Casey after Loki finds him while seeking out the cube. The two have a fun exchange with one another, and it's at this moment Loki realizes the TVA is the most powerful thing in the universe. 
Casey is right by his side as he takes it all in, and you might be wondering where you've seen this actor before. Surprisingly, it's not the first time the "Loki" star has worked alongside Hiddleston.
Eugene Cordero previously worked with Hiddleston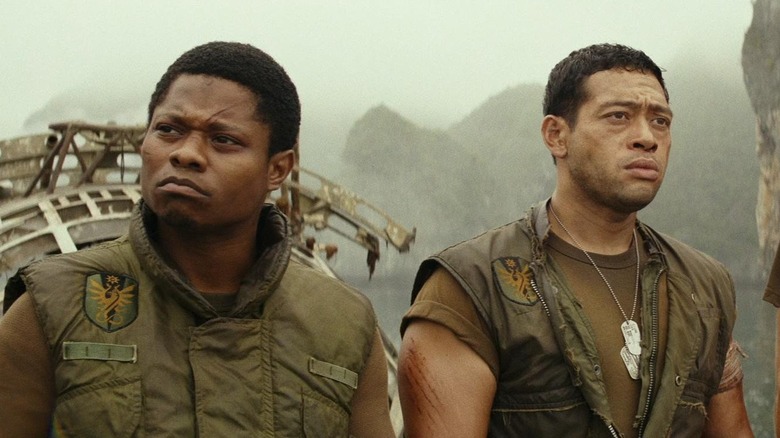 Universal Pictures
Casey is played by Eugene Cordero, an actor with quite a long resume. Most of his credits are one-offs for small television series or work in relatively unknown video shorts. In the last five years, Cordero has started nabbing more prominent roles, which began in 2017's "Kong: Skull Island." He plays Joe Reles, a warrant officer who is a side gunner for Lieutenant Colonel Preston Packard (Samuel L. Jackson). Things don't look good for Reles at the beginning of the film, when Kong knocks his aircraft out of the sky. Fortunately, he survives the crash.
Reles is among the few who make it out of Skull Island alive, and he aids in the stranded group's takedown of a Mother Longlegs, as well as the Skullcrawler in the film's final battle. Reles fights alongside James Conrad (Tom Hiddleston), and eventually Kong himself, and leaves the island relatively unharmed, all things considered. Sharing a battlefield with Kong and the same actor who plays Loki is a big break anyone would love to have, and it opened the door for Cordero.
He took on many other small roles before Casey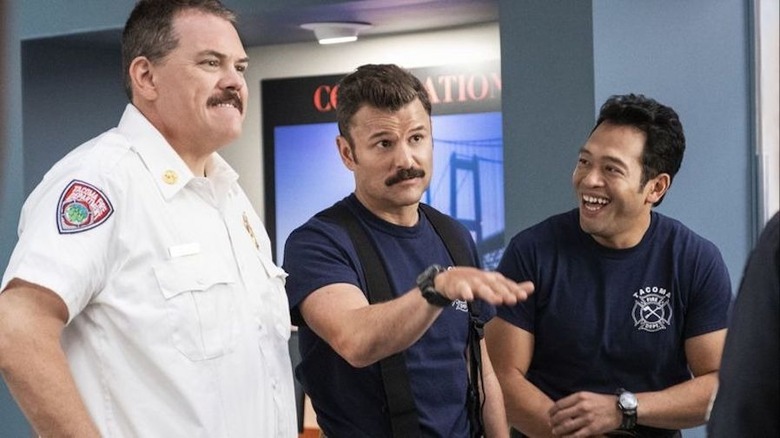 TruTV
Eugene Cordero's biggest role to date is definitely "Kong: Skull Island," but he's popped up in his fair share of popular films and television shows, albeit in more minor roles. The actor was in two episodes of "Veep," "Grace and Frankie," and even had a one-off appearance in Season 1 of "The Mandalorian." Additionally, Cordero found himself working in Clint Eastwood's "The Mule" in 2018. He plays Luis Rocha, a bookkeeper for the cartel and a big wig for the organization. Rocha cooperates with the DEA in exchange for immunity and the hope of getting into witness protection.
Additionally, Cordero had more prominent roles on "Tacoma FD," "Crazy Ex-Girlfriend," and "Loafy." Despite having multi-episode appearances on different series, the shows earned low viewership and didn't reach the masses as hoped. Cordero's role in "Loki" puts him back in the spotlight and hopefully creates an opportunity for a more significant role in the MCU for Casey.