The Umbrella Academy Season 3 Episode Titles Are Quite Revealing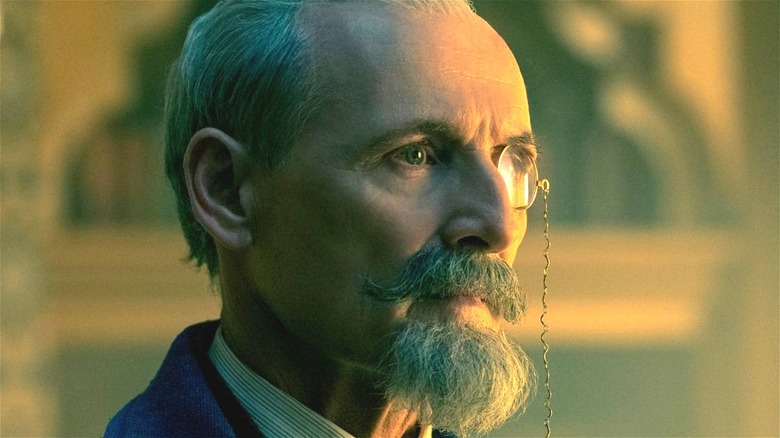 Netflix
For a show that's already seen its characters stop the apocalypse, it might seem like there's nowhere else for the story to go. But if the newly released titles for the third season of "The Umbrella Academy" are any indication, things are just getting started. 
"Umbrella Academy" showrunner Steve Blackman revealed all 10 of Season 3's episode titles during Geeked Week, the weeklong virtual event teasing many of its upcoming series. 
As a refresher, here's where the show currently stands. The story started when seven former classmates at the Umbrella Academy reunited following the suspicious death of their schoolmaster, Sir Reginald Hargreeves. The gang learned about the impending apocalypse during season 1, and after they failed to stop it, they spent most of season 2 traveling through time to correct their mistakes. They did save the world, but this only led to more disturbing revelations about Hargreeves and what he was up to. Season 2 ended with the shocking cliffhanger, in which the gang learned that Hargreeves had created an entirely different superhero school. 
While season 3's episode titles don't give away the entire plot, they do give a glimpse of where everything is headed. 
It looks like Umbrella Academy season 3 will have plenty more sci-fi weirdness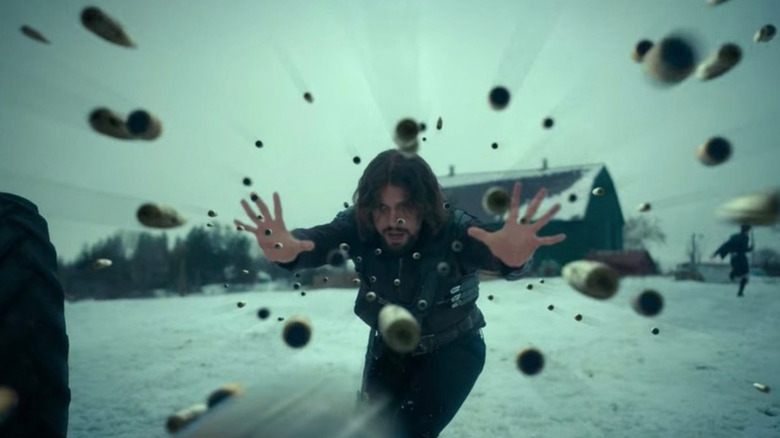 Netflix
Without further ado, here are the 10 titles, as well as everything Blackman was willing to share. 
Episode 1: "Meet the Family." Blackman admitted that the meaning behind this one should be pretty obvious. Season 2 ended with the seven members of the Umbrella Academy inadvertently creating a new timeline that includes The Sparrow Academy, an alternate version of their superhero school. Most likely, "Meet the Family" will be about the Umbrella Academy kids meeting bizarro versions of themselves.
Episode 2: "The World's Biggest Ball of Twine."
Episode 3: "Pocket Full of Lightning."
Episode 4: "Kugelblitz." Blackman noted that "kugelblitz" is a real word but didn't elaborate. It's an astrophysics term for a black hole created by radiation instead of matter. Their existence is only hypothetical at this point, but scientists have proposed them as propulsion system for interstellar travel (via Space.com).
Episode 5: "Kindest Cut."
Episode 6: "Marigold." Blackman indicated that this is a major reference from both the show and the graphic novel. Twitter user @umbrellaacademy said that "marigolds" are the energy orbs that give the children their superpowers.
Episode 7: "Auf Wiedersehen." That's German for "goodbye."
Episode 8: "Wedding at the End of the World."
Episode 9: "Six Bells." Blackman said this title will make more sense within the context of Season 3.
Episode 10: "Oblivion." This may reference the third comic series, "Umbrella Academy: Hotel Oblivion," which is about an off-planet prison where Reginald keeps the Academy's worst enemies.
So, there you have it. While these ten titles do give fans a glimpse of what's to come, there's still a lot left to be answered. "Umbrella Academy" Season 3 doesn't have a release date yet, but it will most likely be early 2022.