Saint's Row 5: When Will We Get A Sequel?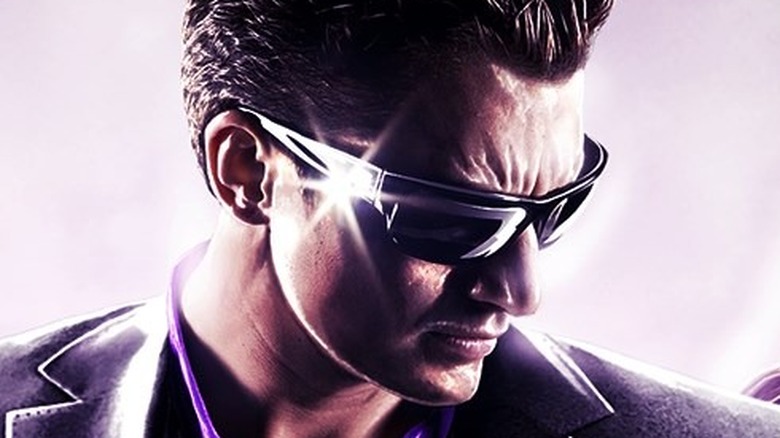 When we last saw a new "Saints Row" entry with "Saints Row 4," which had one of the most ridiculous collector's editions ever made, we witnessed the series at an eclectic peak. Whereas the rest of the series consisted of, more or less, gangster epics, "Saints Row 4" effectively turned on "God Mode," allowing players to fly, run at ludicrous speeds, use powers like telekinesis, and more. Further, it was one big reference to "The Matrix," taking place in a simulation that can be entered or exited at will. 
However, it's been nearly a good eight years since the release of "Saints Row 4." Of course, for those who missed its release in 2013, "Saints Row: The Third Remastered" (a game that should be played while waiting for "Grand Theft Auto 6") is currently available on Nintendo Switch, Xbox One, PS4, Xbox Series X/S, PS5, and PC. However, for those wondering if, and when, "Saints Row 5" will see the light of day, there is some information to go on.
Where is Saints Row 5?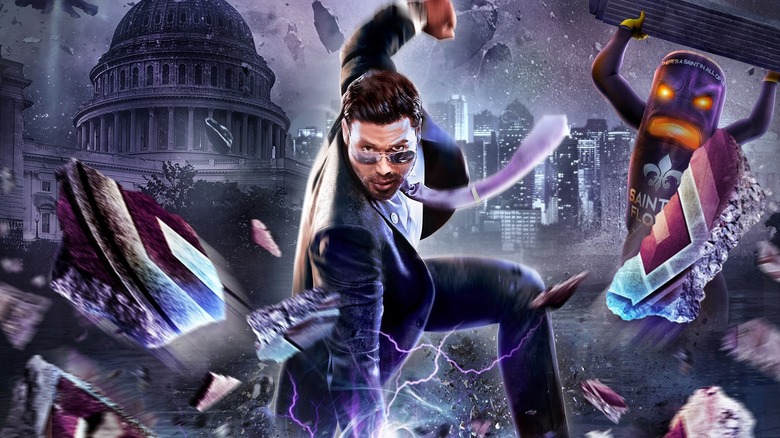 "Saints Row 5" was officially confirmed to be in development back in August 2019, according to Forbes. Specifically, it was confirmed to be "deep in development," per an investor report that was released at the time. Few details were released aside from its confirmation, however.
Simply put, there is no concrete release date for the next "Saints Row" title. Yet, ResetEra user vestan shared some potential leaks in September 2020 regarding the next "Saints Row" game, including a target release window. The user mentions that the game is likely "coming out in late 2021, or even 2022." However, given no confirmation of this by Volition, it would be best to take this with a grain of salt. 
There is a strong probability that we will see the game during this year's Summer Game Fest, which will also be host to other highly anticipated titles like "Starfield." "Saints Row" developer Deep Silver's parent company, Koch Media, is getting its own presentation, after all. As such, it would be reasonable to expect an appearance from "Saints Row 5" during the presentation, even if there's no release date confirmation.