Here's How The Copy Machine From The Office Almost Got A Spin-Off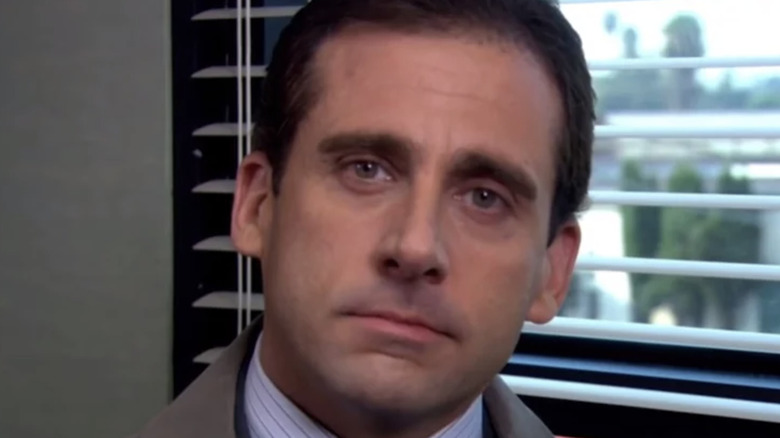 NBC
"The Office" is one of the biggest television comedies of all time. 16 years after its premiere, the show continues to maintain significant cultural relevance and legions of adoring fans, thanks to its continuing presence on TV syndication and the Peacock streaming service. One of the first of the mockumentary genre, "The Office" paved the way for future shows following the format, including "Parks and Recreation." Known to fans as "Parks and Rec," the show premiered on NBC in 2009, four years after "The Office" first hit the airwaves. Both shows were co-created by Greg Daniels, star Rashida Jones, and follow the antics and drama that often occur in a workplace. 
However, the shows are even more connected than that. In fact, "Parks and Rec" was initially envisioned as a spin-off of "The Office," though it ultimately would become its own independent show. As you'd imagine for the creative team behind both shows, the proposed plot for a spin-off was certainly unconventional: "Parks and Rec" would be centered around a copy machine.
A copy machine would travel from Scranton to Pawnee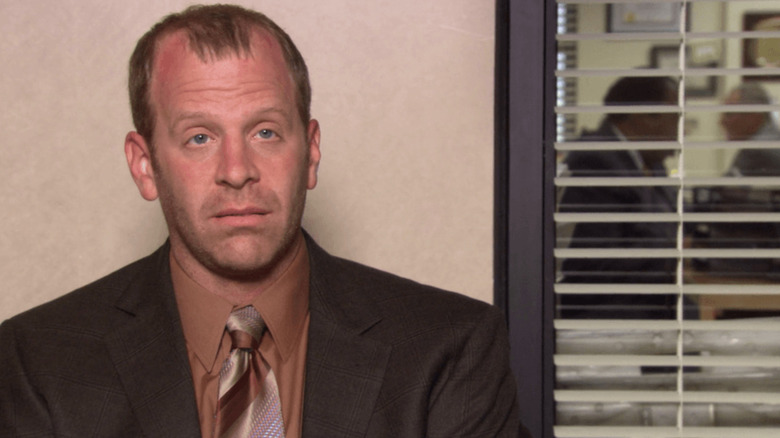 Taking a popular character to a new location is standard fodder for spin-offs — "Frasier" and "Joey are perfect examples of that. However, the team behind "The Office" had a different idea in mind.
Paul Lieberstein, "The Office" writer and the actor behind HR representative Toby Flenderson, had a very clever pitch. As reported by TV Guide, Lieberstein proposed an episode of "The Office" where a copy machine breaks and a repairman tries to fix it. At the end of the episode, the machine is loaded on a truck and refurbished in a warehouse, and from there, it's loaded onto another truck and taken to Pawnee, Indiana, where it's dropped off in the "Parks and Recreation" office.
We love the idea of a quirky, loose connection between the two shows, fleshing out the universe. However, NBC execs ultimately decided for "Parks and Rec" to be its own show with no connection to "The Office." The show certainly stood just fine on its own, airing for seven seasons and creating its own loyal fanbase. We adore both shows and are ultimately happy we get to enjoy two very different, very funny workplace comedies.