The Nicole Kidman Drama Flop Getting A Second Chance On Netflix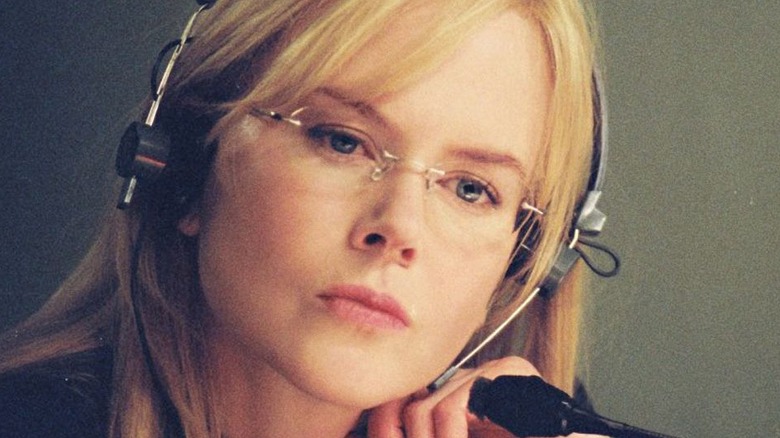 Universal Pictures
"The Interpreter" is a 2005 political thriller that didn't make too much of an impression when it first came out. It performed decently at the box office, garnering over $160 million worldwide. It also received adequate reviews from critics upon release, currently standing at 57% on the Tomatometer, with a similar score coming in from general audiences. It's a shame because a few noteworthy aspects of this film make it worth a revisit.
It's the last feature film directed by Sydney Pollack, who won the Academy Award for Best Director for his work on "Out of Africa," before he died in 2008. Pollack left behind a massive body of work, and he even received a posthumous Oscar nomination for being a producer for "The Reader." "The Interpreter" also holds the distinction for being the first movie to have production inside New York City's United Nations Headquarters. 
All of that combined with a thrilling story and talented cast, and it's easy to see why the film recently broke into Netflix's Top 10 Movies. Keep reading to learn more about why this Nicole Kidman-led drama deserves another chance. 
The Interpreter maintains mature character development throughout its runtime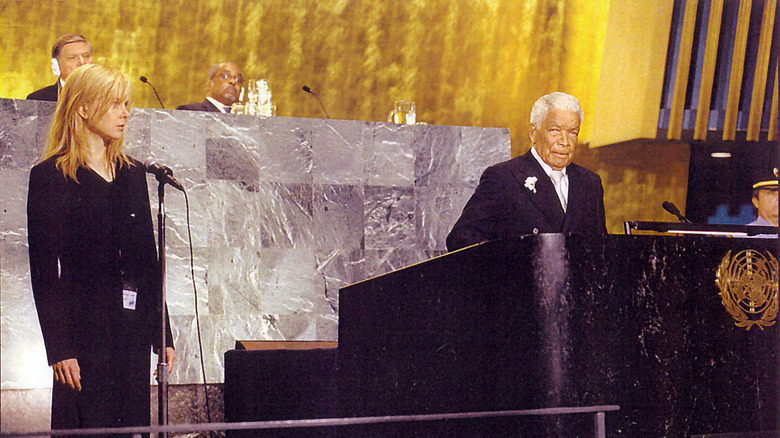 Universal Pictures
The plot for "The Interpreter" kicks off when Silvia Broome (Nicole Kidman) of the United Nations overhears a threat to assassinate the president of Matobo. The threat came in the form of a rare language only a few people understand, and Silvia just so happens to be one of them. In an instant, Silvia's life is turned upside down as she becomes a target for killers who don't want her revealing the plan, and she receives protection from the Secret Service. More specifically, Tobin Keller (Sean Penn) gets the assignment, and he suspects she may have something to do with the assassination plot. Lies, intrigue, and political commentary all come to a head by the film's end.
The movie was divisive among critics when it first came out, but it had plenty of people in its corner willing to recommend it. One of those critics was Moira MacDonald of The Seattle Times: "Ticks along like a freshly wound-up clock, smart and precise, keeping its audience just breathless enough not to notice that more than two hours have passed." Based on reviews, it appears as though many people thought the plot didn't always add up to something sensible, but "The Interpreter" manages to be so engaging, you may not even notice the inconsistencies.
The movie seems in line with Sydney Pollack's directing style, where the performances are most important above everything else. Kidman, along with Catherine Keener, Jesper Christensen, and Yusuf Gatewood, all shine in the film. If you're a fan of the likes of "All the President's Men" and "The Manchurian Candidate," then this film should be next on your watch list.