Guillermo Del Toro Says Hellboy 3 Definitely Won't Happen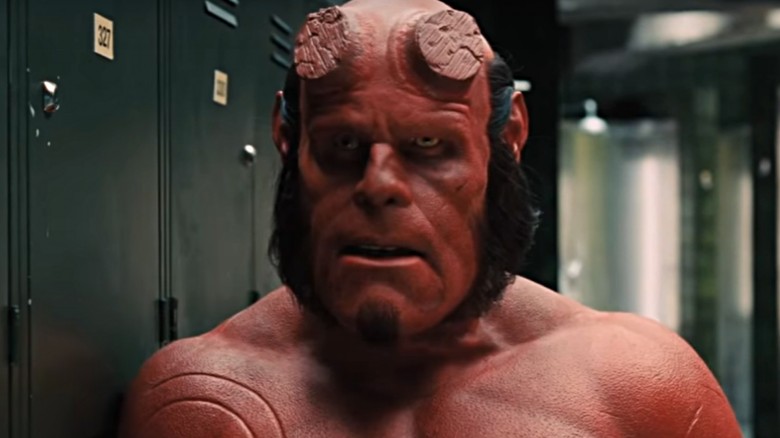 We can officially stop waiting for Hellboy 3.
Just a few weeks after director Guillermo del Toro asked his Twitter followers if they wanted another Hellboy sequel (and they answered with a resounding "yes"), he's announced that there definitely won't be another movie in the series.
Del Toro said he spoke with creator Mike Mignola and star Ron Perlman, but the outcome was not the one that fans were hoping for. (And we should probably stop asking him about it.) It's not exactly clear what prompted the end of the Hellboy franchise. The first two movies, 2004's Hellboy and 2008's Hellboy II: The Golden Army, did well with critics, and although neither was a massive success, they both saw respectable box office returns. Hellboy made $99.3 million worldwide while the sequel, which had a bigger budget, grossed $160.4 million.
Del Toro had said that a third chapter would likely be the most expensive to create, and the fact that the first two were distributed by different studios (Columbia and Universal) probably didn't make things any easier.
But it sounds like the third movie never made it beyond the planning stage, so it's likely that del Toro, Mignola, and Perlman just decided to let the series remain as it is.
Fans of del Toro can next look forward to his smaller budget Fox Searchlight flick The Shape of Water, which he wrote and directed. It features Doug Jones (who played Abe Sapien in the Hellboy movies) as a fish-man created in a secret lab during the Cold War. That movie arrives later this year.
In the meantime, check out how the cast of Hellboy should really look according to the comics.