Where Is Octavia Gahagans From My 600-Lb Life Now?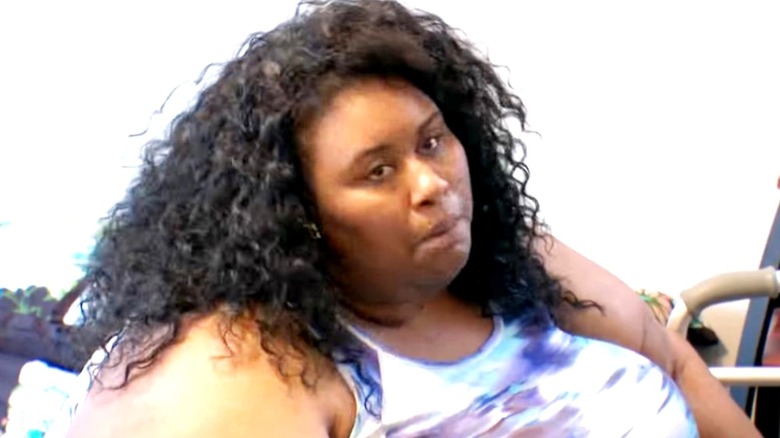 TLC
Octavia Gahagans had one of the most challenging journeys to make it to Dr. Now's office on "My 600-lb Life." At the beginning of her Season 7 episode, she revealed how she had become bedridden due to her weight, which topped out at 692 pounds. Her condition became so severe that she hadn't been inside a car for years, forcing a crew of paramedics to come to load her in the back of a van to take her to Houston, Texas. 
Of course, meeting Dr. Now in person is only the start of people's transformation on the reality series. They still have to follow the doctor's strict guidelines for losing weight, which entails regular exercise and a diet low in carbs. It takes a lot of self-control and support from an outside network for anyone on "My 600-lb Life" to regain control of their health, but luckily, Gahagans stayed faithful to her word and lost a ton of weight throughout filming. 
By the end of her episode, she was down to weighing 456 pounds, a massive accomplishment by any measure. Checking in with where she is today, it's clear she has experienced one of the biggest transformations the series has ever seen. 
Octavia Gahagans lost even more weight and looks incredible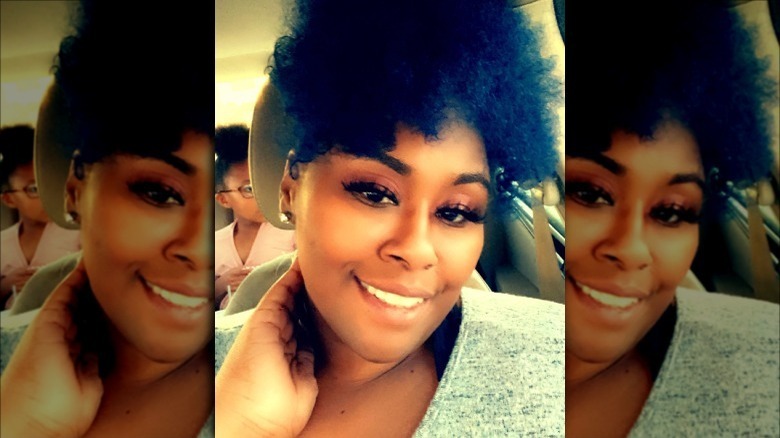 The Life of Octavia/Instagram
Even people who get gastric bypass surgery still need to adhere to Dr. Now's regimen if they plan to keep the weight off. Falling back on old ways is a surefire way to undo every ounce of progress. Looking at Octavia Gahagans's social media presence, she's done a phenomenal job of keeping the weight off and staying healthier. She has her own Facebook group page — "The Life of Octavia" — where she keeps everyone in the loop since her time on the TLC series ended. 
For a while, she stayed in touch with her fans through YouTube, where she would post video updates of her health progress. She hasn't posted in several months, but fortunately, you can follow her on Instagram if you want more regular rundowns. Not only has she continued losing weight, but she also appears to have gotten her professional career in order. She founded an online shop called Crayons & Chains, where she sells bracelets, earrings, and plenty of other items to help customers look glamorous. 
The great thing about how active she is on social media is that she helps inspire other people in similar circumstances. One such comment on her Facebook profile read, "I was touched and blessed by the strength and courage you have. Thanks for the motivation for us to never give up." Not everyone needs to appear on "My 600-lb Life," but people could always use a reminder that they're stronger than they may initially think.