Gears 6: When Will We Get A Sequel?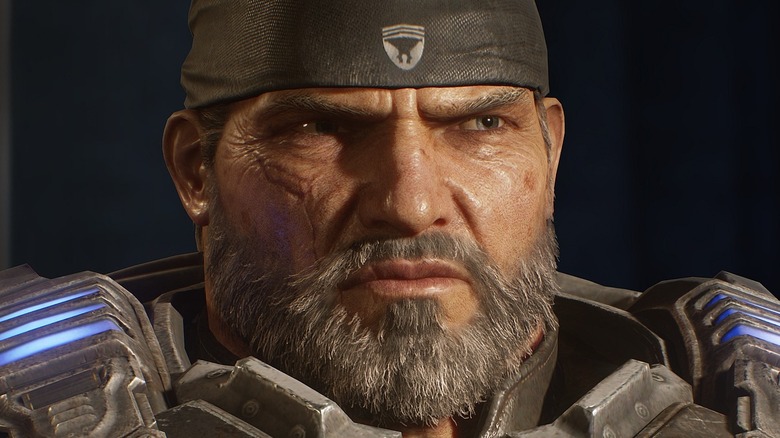 It's been almost two years since Microsoft and the Coalition released "Gears 5," the most ambitious and different game in the series. "Gears 5" moved away from the Fenix family storyline to put Kait Diaz front and center in the middle chapter of the second "Gears of War" trilogy. The Coalition has been hard at work since launch, updating the game with new maps, skins, and modes. Most recently, it released the "Hivebusters" DLC, a standalone campaign. While "Gears 5" set up a sequel with its ending, Microsoft has not announced one yet.
There was a three-year gap between "Gears of War 4" and "Gears 5," the two Coalition-developed titles. While Microsoft has no shortage of studios or games in development, fans of the series are still eagerly awaiting the next entry in the "Gears" series. So the question is, when are we getting a sequel to "Gears 5?"
Unfortunately, Gears 6 probably isn't coming soon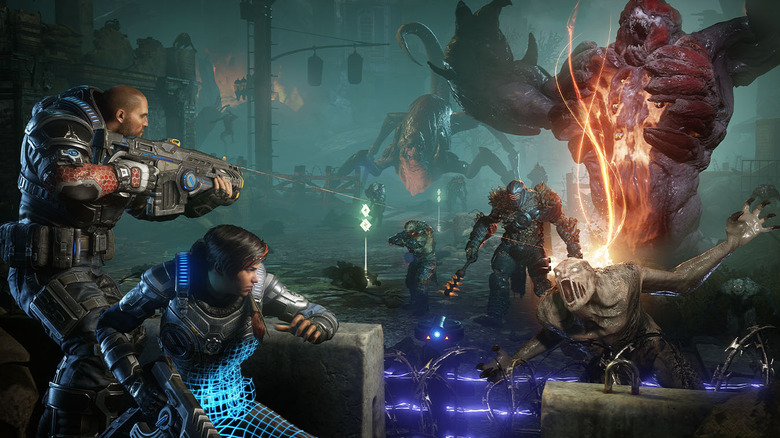 While the Coalition has not announced what it is currently working on, it did recently put up a blog post discussing the future of the studio. In the post, it was revealed that the company would be transitioning to the Unreal Engine 5 for future projects, which might delay some games slightly as the studio transitions. The blog post also mentions that the studio has multiple projects in the works, all of which will utilize the latest version of the Unreal Engine.
GamesBeat reporter Jeff Grubb said in a video that the Coalition has been very busy. According to him, the developer has been assisting 343 Industries with "Halo Infinite" development in addition to working on the next "Gears" game. Grubb also said that the studio has a third project in the works, and he is unsure if that third project will be released before or after the next "Gears" title. Based on the series' previous release schedule, the earliest a new "Gears" title would release is late 2022, but without an announcement from Microsoft or the Coalition, it could be much further out.