The Friends Star Who Didn't Even Have To Audition For Their Part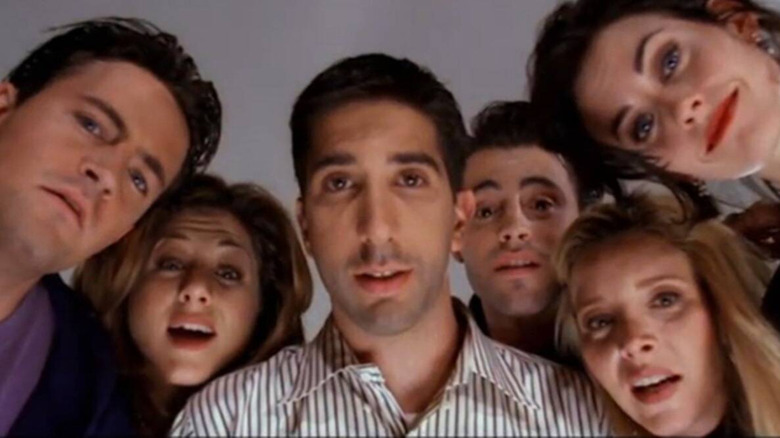 NBC
Shortly after it debuted, "Friends" became an American television institution. The popular sitcom following the everyday lives of the eclectic Central Perk game kept viewers in hysterics through 10 seasons of episodic love, laughter and the lunacy of life in New York City. It's easy to see why: the show's lovable cast members each endeared viewers in their own special way. Monica Geller, played by Courteney Cox, amused us with her Type-A personality quirks and various neuroses. Matt LeBlanc's dim-witted Joey Tribbiani struggles to understand the simplest of concepts and, despite appearing to be a playboy, is actually sweet and innocent. Jennifer Aniston's Rachel Greene is the archetypal girl-next-door who's scatterbrained and a bit ditzy at times. Ross Geller, as played by David Schwimmer, is a lovable nerd who's arguably the most successful member of the group, professionally, but has the least luck in love, racking up three failed marriages throughout the course of the series. Matthew Perry's Chandler Bing is the acerbic funny guy who's always ready with a clever quip and whose wit could be charmingly self-deprecating at times. And, last but not least, Phoebe Buffay, played by Lisa Kudrow, is stunningly unique and unafraid to live life according to her own rules.
With such a well-rounded cast of characters played by a talented group of actors, "Friends" was destined to conquer the world of network sitcoms with ease. But fans may be surprised at just how easy one member of the cast had when it came to landing a role on the show that catapulted all six of them to stardom: they didn't even have to try out in order to join the cast. Here's the "Friends" star who didn't even have to audition for their part.
David Schwimmer never had to audition for the role of Ross Geller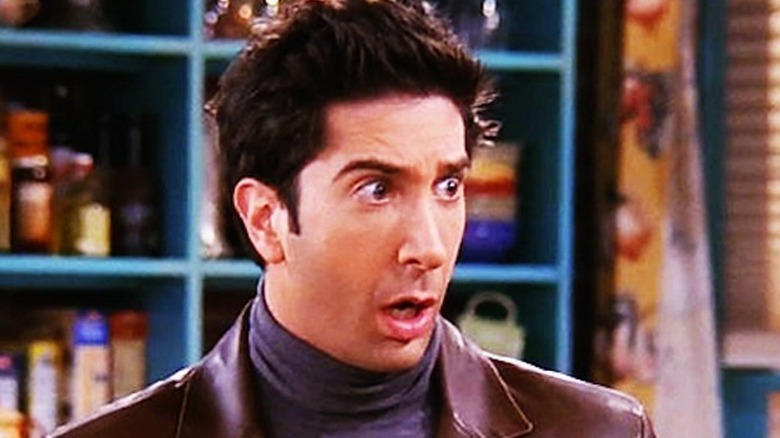 NBC
It seems that David Schwimmer had the inside track when it came to joining the cast of "Friends," because he never had to audition for his part. In fact, the Ross Geller character was created with him in mind. Schwimmer had previously worked with executive producer Kevin Bright of Bright/Kauffman/Crane Productions, which developed the series. Bright revealed in a chat with USA Today how the members of the "Friends" cast ended up in their respective roles, saying some of them came as a result of auditioning around 500 actors. "David Schwimmer we worked with before, and the writers had him in mind for the part of Ross. Lisa and Jennifer and Matthew and Matt we cast from auditions. Courteney we originally wanted to play Rachel, and she insisted she wasn't Rachel but Monica. And she was right."
Schwimmer opened up to NBC News' Katie Couric in a 2004 interview, talking about how it felt to be approached for a "lovable neurotic geek" role, saying "Yeah, I was like, 'That's me.'" "There was definitely part of me that identified with that aspect of the character, the neurotic kind of lovable loser. And if you see pictures of me in high school especially, you know, 12, 13, 14-years-old, I mean, you will completely understand why."