The Tragic Similarity Pauley Perrette Had With Her NCIS Character
Fans of the wildly successful CBS investigative series "NCIS" love how each cast member is dedicated to making their character as realistic as possible. In some cases, art even imitates life a bit, as a few actors and actresses on the show have let some of their real-world experiences influence their character's backstory, personality, or progression.
Take Abigail "Abby" Sciuto, the NCIS team's goth-loving forensic scientist, played by Pauley Perrette. Many of Perrette's personal interests and style quirks are nearly identical to those of her Caf-Paw-obsessed onscreen persona. They both have tattoos, they both prefer jet black hair (Perrette is a natural blond), and they both studied criminal science. In fact, Perrette helped establish a scholarship for female students majoring in criminal justice at her alma mater, Valdosta State University.
However, there's one particular aspect of Perrette's personal life that's a bit darker when it comes to influences on her character, and it partly has to do with the way the actress left the show. Not sure what we're hinting at? Unfortunately, we've got all the details about the tragic similarity Pauley Perrette had with her "NCIS" character
Abby was no stranger to danger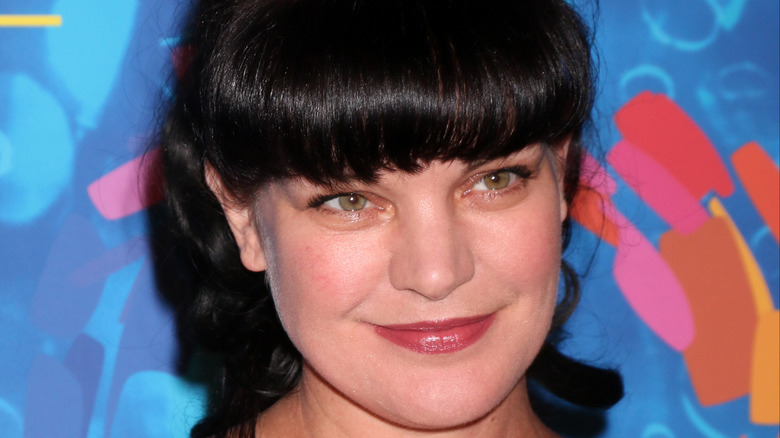 Shutterstock
Fans were devastated when Pauley Perrette revealed she would be leaving the show in 2018. She had a starring role in the series since it debuted via a two-part backdoor pilot on "JAG" in 2003 (per IMDb), and she was a fan favorite for her quirky, though always optimistic personality.
As a core member of the NCIS investigative team, Abby often found herself in dangerous situations, and none was as critical for her as during her two-part episode exit from the show she experienced in the show's 15th season during the episodes "One Step Forward" and "Two Steps Back." Per Express UK, Abby and Clayton Reeves (Duane Henry) were shot in an alley in what was discovered to be a hit on the forensic scientist ordered by Robert King (Peter Jason). While Reeves lost his life, Abby was hospitalized with her wounds before getting King to confess his plan to murder her. After solving the case, Abby told her fellow NCIS coworkers she wouldn't be returning.
However, while Abby's brush with death seemed like the perfect vehicle for her character's exit, the experience of being in danger actually hits quite close to home for the actress.
Both Pauley Perrette and her NCIS character have survived attacks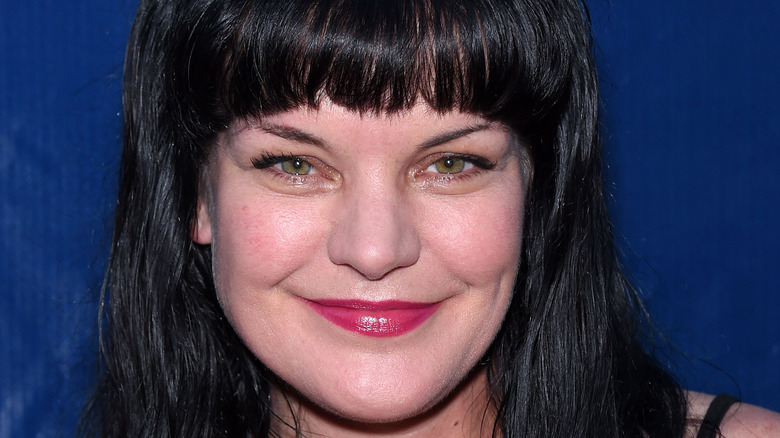 Shutterstock
Pauley Perrette revealed on Twitter that she was physically assaulted by a homeless man outside her home in Hollywood, California, in November of 2015. The actress was again attacked by a homeless man in 2016, per her Twitter account.
Pauley Perrette's only marriage also left its mark on the actress. She divorced her husband, musician Francis 'Coyote' Shivers, in 2004, and both parties have slung accusations of stalking and violence against the other, according to Page Six. And then there are her infamous claims of violence allegedly committed by the person who one might have expected to be her closest co-star: Mark Harmon, who plays the team's tough supervisor, Leroy Jethro Gibbs. She hasn't named him outright as the reason behind her leaving the show, but her tweet citing "multiple physical attacks" at work hints at something scary happening to her while on the job.
We'll always cherish the way Pauley Perrette brought Abby to life onscreen, and her performance is all the more commendable now that we know there's a tragic thread that brings them a little closer together.