Where Is Gunther From Friends Now?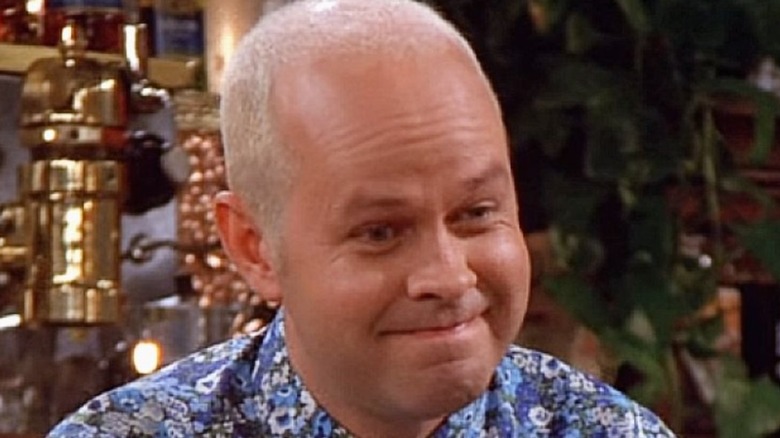 NBC
James Michael Tyler didn't envision becoming a sitcom cult hero when he landed the role of Gunther in "Friends." The actor was only supposed to appear as an extra in one episode in the beginning. However, he went on to become the face of Central Perk for 10 seasons following an audition that impressed the show's creators more than they anticipated. His previous experience as a barista and bold appearance certainly helped, too. As The Mirror notes, the actor let one of his friends dye his hair peroxide blond before he tried out for the part, and he was stuck with the bright style for a decade.
The role of Gunther in "Friends" was so memorable that it's been hard for Tyler to shake off the image since then. It doesn't upset him, though. In an interview with Digital Spy, he revealed that some fans still call him by the name of his "Friends" character when they see him on the street, but he doesn't have a problem with it. At the same time, Tyler has also had a career outside of "Friends" that's been overlooked in the grand scheme of things.
James Michael Tyler is still a working actor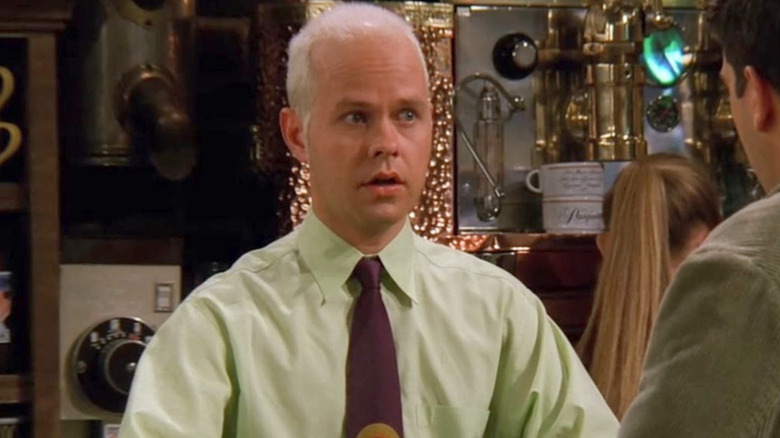 NBC
According to IMDb, James Michael Tyler has worked on several small-scale projects since "Friends" ended in 2004, but his continued acting ventures have been sporadic. After the sitcom went off the air, he cropped up in "Scrubs" as a therapist during the "My Faith In Humanity" episode. He also lent his voice talents to the "Friends: The One With All the Trivia" video game, released in 2005. 
One of the most notable was his one-off appearance in "Episodes," which saw him reunite with his former "Friends" cohorts, Matt LeBlanc and David Crane, back in 2012. After that, he had a recurring role in 2013's "Modern Music" before entering into a seven-year hiatus. Tyler returned to screens in 2020 courtesy of the short films "Processing" and "The Gesture and the Word," both of which feature him in central roles.
Tyler also continues to benefit from his role in the iconic sitcom that made him a star, too. As Marie Clare notes, he receives revenue from "Friends" reruns and pop-up events pertaining to the show. Outside of the acting world, the actor lives in Los Angeles with his wife Jennifer Carno (per HITC), having remarried following his divorce from his previous spouse in 2014. Some fans might not recognize him these days, however, as he has dark hair and a beard, which he showcased during his "Friends: The Reunion" cameo.