How Mad Men, Blade Runner, And More Influenced Marvel's Loki Series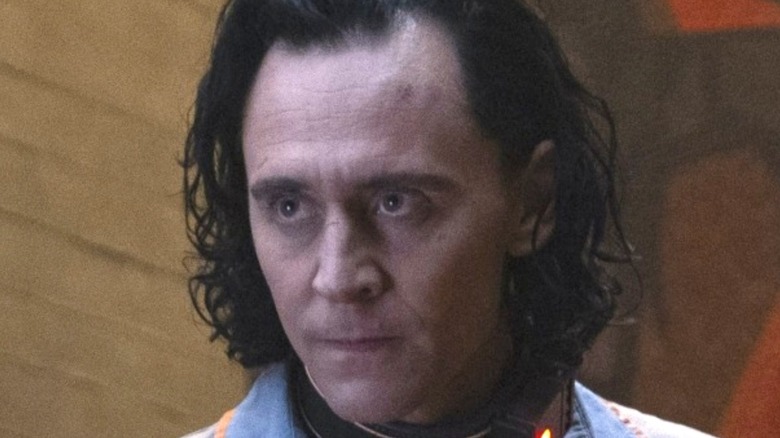 Marvel Studios/Disney+
Ever since Marvel mastermind Kevin Feige and directors Joe and Anthony Russo talked openly about how "Captain America: The Winter Soldier" drew inspiration from 1970s conspiracy films like "Three Days of the Condor," one popular way to look at the Marvel Cinematic Universe's output has been not just in terms of what comic storylines it's adapting but what genres of film and television it's borrowing from. "Ant-Man" was a heist film. "Spider-Man: Homecoming" aspired to the sensibility of a John Hughes teen movie. "WandaVision" sunk itself into the trappings of classic sitcoms. Top these base layers with the suits and superpowers and blend it all together with the Marvel flourish and, voila, another brick in the MCU's wall. 
So it's news when the head writer of "Loki," Michael Waldron, mentions some of the films and television shows that helped inspire Marvel's latest small-screen adventure in an interview with Vanity Fair. Waldron came to the "Loki" gig after working on Cartoon Network's irreverent science-fiction animated series "Rick and Morty," and since his new series involves the irreverent Loki travelling throughout the timeline to fix the breaks he spawned in "Avengers: Endgame," it's safe to say the shows will share a little tonal DNA. But it's the other movies and television shows referenced by Waldron that could make "Loki" a series unlike anything audiences have seen in the MCU thus far.
How Mad Men helped inspire Loki's journey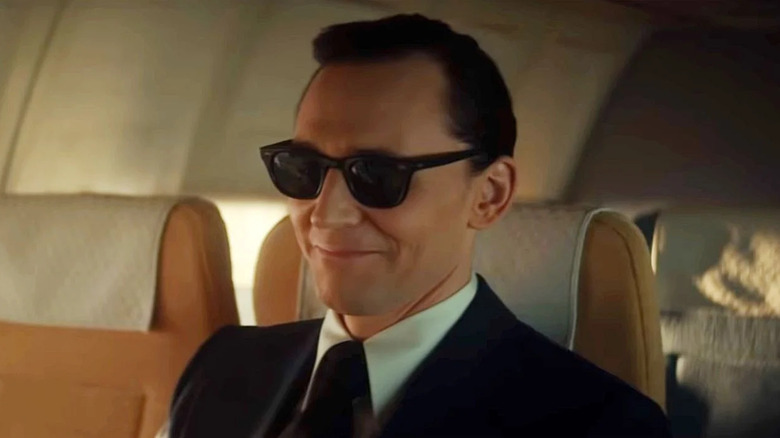 Marvel Studios/Disney+
Michael Waldron cites "Mad Men" as his all-time favorite television show, so it's no surprise that "Loki" is borrowing from it thematically, particularly when it comes to getting to the heart of its protagonist. "'Mad Men' is about characters becoming aware of who they are," Waldron told Vanity Fair. "Don Draper gained an awareness of how he was broken and why." Draper (Jon Hamm), of course, managed to self-actualize without hijacking an airplane and throwing himself out of it, though speculation was rife that the final season's endgame would see the ad man take on the identity of the infamous D.B. Cooper, which Loki appears to in the trailer for his series.
One way "Mad Men" would do this would be by throwing figures from Dick Whitman's –– and the original Don Draper's –– past at the man whose life was split between the two identities. But in "Loki's" story, the incorporation of time travel means the past doesn't have to come to Loki; he can go to it. "You can literally hold up a mirror to your characters," Waldron said. "Perhaps they can encounter other versions of themselves at different points in their lives." Waldron points to the example of "Back to the Future," where Marty McFly gains a deeper understanding of himself and where he came from by meeting and interacting with his parents as teenagers.
What does a classic film romance have to do with Loki?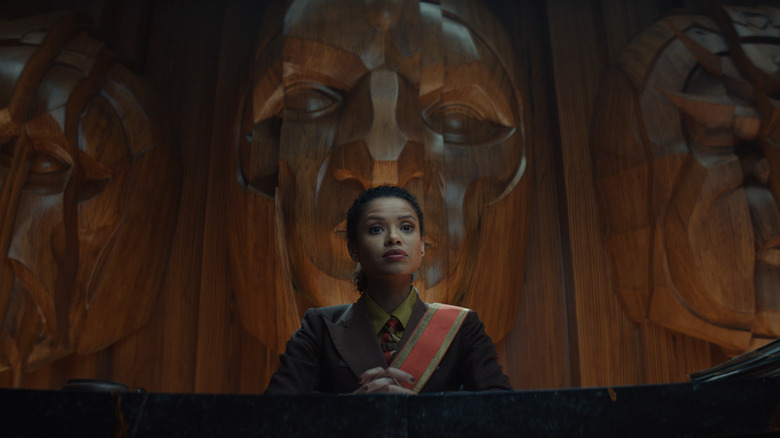 Marvel Studios/Disney+
"Mad Men" is far from the only influence name-dropped by Michael Waldron in the article, though less time is spent explaining the others mentioned. With a little prompting, Waldron references "Catch Me If You Can," Steven Spielberg's 2002 romp starring Leonardo DiCaprio as the charming crook Frank Abagnale Jr. and Tom Hanks as the FBI agent on his trail, as an inspiration for the relationship between Loki and his Time Variance Authority handler, Mobius M. Mobius (Owen Wilson). For all his tricks and schemes to amass power, what is Loki if not a charismatic con artist at heart?
Similarly, with its near-omnipotent central organization trying to keep the status quo in place and the penchant demonstrated in the trailer for neon-tinged foreboding, it's perhaps not surprising to hear "Blade Runner" mentioned as an influence. "Loki" isn't the first superhero property to tap into Ridley Scott's 1982 science fiction classic: "Blade Runner" served as a touchstone for Christopher Nolan when he set out to make "Batman Begins."
The real curiosity in Waldron's brief list is "Before Sunrise," the Richard Linklater romance starring Ethan Hawke and Julie Delpy as strangers who meet on the train and spend one night together exploring Vienna. Waldron said that Loki had never had an onscreen love interest and seemed to hint that this would change in the series.
"Loki" premieres on Disney+ on Wednesday, June 9.