Here's When The Fourth Purge Movie Will Be Released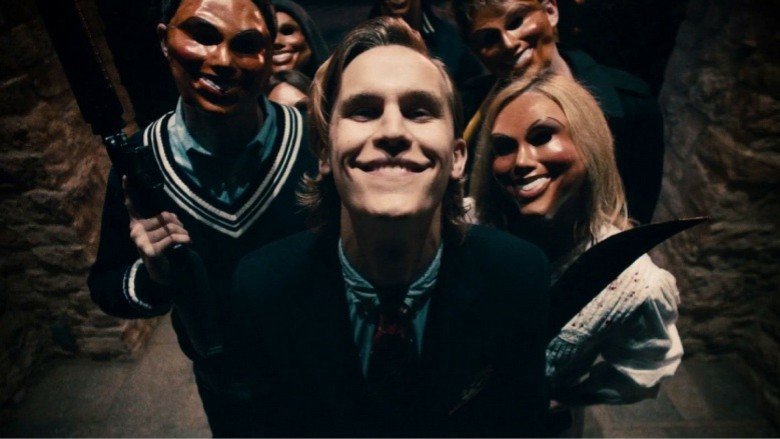 The next Purge will commence over July 4th weekend in 2018.
Universal Pictures and Blumhouse set the release date for the untitled fourth installment in the horror movie franchise Friday, Variety reports. James DeMonaco, who wrote and directed the past three films, will return as writer, although Variety says that he will not direct.
DeMonaco previously told CinemaBlend that the fourth film will be a prequel, fitting with the end of The Purge: Election Year, in which Senator Charlie Roan won the election and proceeded to have the practice canceled.
"I would actually go back and I would try to talk about how it all started," he said. "That seems the natural next chapter in this, is to say, 'Alright, we've done this trilogy. We see how it got to this point of someone trying to end it– this presidential figure. Now let's go back and see how the [sic] all this came about.' How did this country get to a place where we were now accepting this kind of atrocity, this terrible thing, each year? I think there's something interesting in that."
Variety reports that no plot details have officially been released.
DeMonaco is also planning a 10-episode Purge TV series, which he told CinemaBlend would intercut six or seven storylines to show the events of Purge Night from different perspectives. There is no word yet on when the TV series would premiere.
You can read about how DeMonaco came up with the idea of The Purge, and more interesting facts behind the franchise, in the untold truth of The Purge.