Who Played Stella In How I Met Your Mother's Fake Movie?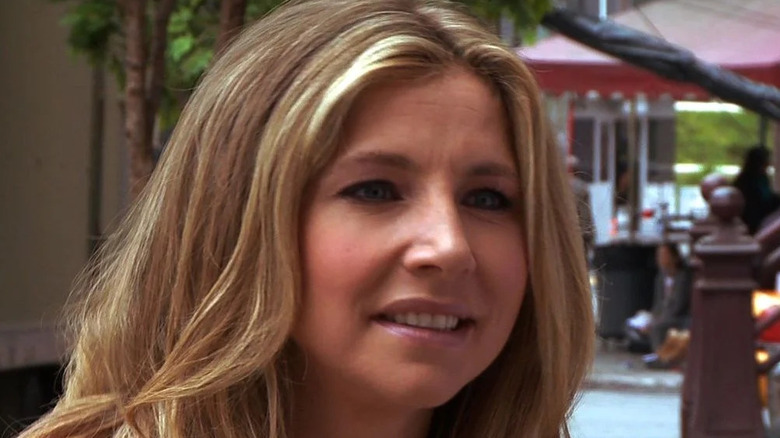 CBS
"The Wedding Bride," the 23rd episode from Season 5 of "How I Met Your Mother," packs a lot of giggles into its short runtime. Ted (Josh Radnor) is forced to confront the baggage he harbors from his aborted wedding to dermatologist Stella (Sarah Chalke) in the worst way possible: He takes a new girl named Royce (Judy Greer) on a date to the movies, only to discover that his disastrous romance with Stella has been turned into a big screen hit called "The Wedding Bride." 
Unfortunately for Ted, the movie version of him (portrayed by Chris Kattan) is cast in a very negative light, and his real-life attempts at sweeping Stella off her feet are twisted, playing out in a creepy way for the sake of the film. The gang urges Ted to tell Royce the truth about his baggage, but a romantic movie theater kiss turns into a no-go romance when Royce reveals that she has also been left at the altar — three times. Oh, and she also has a gambling addiction and sleeps in the same bed as her brother. Yikes.
The romanticized movie version of Stella — who walks away with an equally romanticized version of Tony, the guy who interrupted Ted and Stella's wedding and ended up co-producing the movie — has no such problems. Have trouble recognizing her? You'll just need to brush up on your genres.
Malin Akerman is an Adult Swim and horror veteran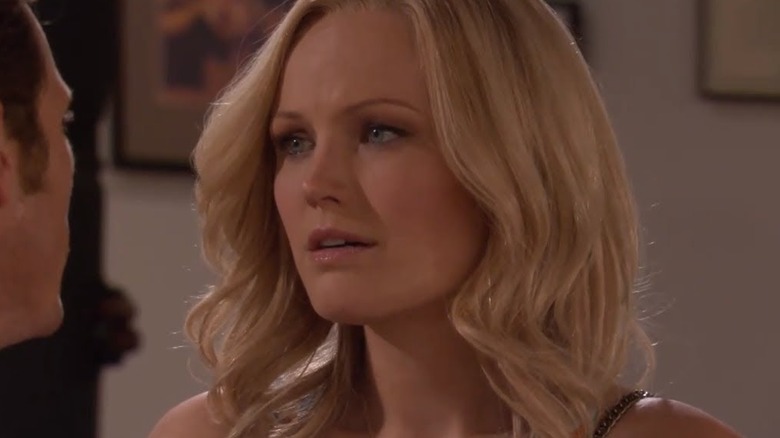 CBS
Actress Malin Akerman is a well-traveled, well-seasoned actress, so it's likely "How I Met Your Mother" fans have seen her in at least one of her previous projects. After appearing in the 2007 remake of "The Heartbreak Kid" and taking on a supporting role in the Katherine Heigl vehicle "27 Dresses," Akerman portrayed Laurie "Silk Spectre" Jupiter in "Watchmen" (2009). She was Gertrude in "The Proposal" and Ronnie in "Couple's Retreat." 
Akerman was also Constance Sack, the love-hungry journalist seeking the scoop on Stacee Jaxx (Tom Cruise) in 2012's "Rock of Ages," and appeared a few times as Juna Millken in the Lisa Kudrow vehicle "The Comeback." Adult Swim fans are likely to recognize Akerman as the oft-put upon Dr. Valerie Flame, the co-lead in their live-action hospital drama parody "Children's Hospital," and cult horror fans remember her as Nancy in "The Final Girls" (2015).
More recently, Akerman portrayed Lara Axelrod for 37 episodes of the Showtime Drama "Billions." According to her IMDB page, she has several projects in the pipeline. Hopefully, none of them involve abandonment at the altar.