Why The Episode Titles In Altered Carbon Mean More Than You Think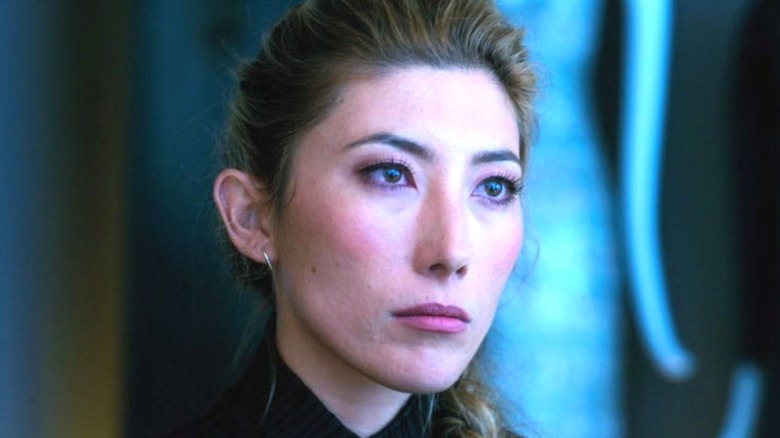 Netflix
There's more to the "Altered Carbon" episode titles than fans may believe.
Based on author Richard K. Morgan's 2002 novel of the same name, Netflix's "Altered Carbon" takes place in a version of the future where a person's consciousness can be digitized, stored, and transferred into a new body. Adapted by Laeta Kalogridis, the sci-fi series featured a diverse and impressive ensemble across its two seasons, with recognizable actors like Joel Kinnaman, Anthony Mackie, James Purefoy, Martha Higareda, Renée Elise Goldsberry, Will Yun Lee, Simone Missick, and Dichen Lachman all bringing their respective talents to it.
While the series ran for just two seasons and produced only a total of 18 episodes before Netflix canceled it, "Altered Carbon" has still managed to amass an intensely passionate and dedicated fan following over the past few years. What fans of the complex, stylish cyberpunk series might not know, though, is that the show's various genre homages and references extend far beyond its actual core narrative.
Altered Carbon's episode titles pay homage to a classic Hollywood film genre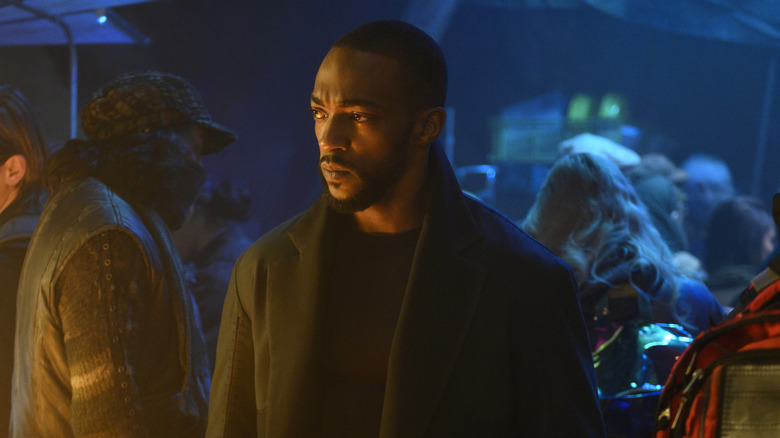 Netflix
Like most cyberpunk films and TV shows, "Altered Carbon" leans fairly heavily into the kind of imagery and storytelling tropes typically associated with the noir genre. With that being said, the Netflix series goes a bit farther than other sci-fi noir TV shows with its genre homages.
As a matter of fact, nearly every episode of "Altered Carbon" is named after a noir film of the 1930s, '40s, or '50s. Its pilot episode is titled "Out of the Past," referring to the classic 1947 film of the same name starring Robert Mitchum, Jane Greer, and Kirk Douglas, while another episode in the first season is named after the Humphrey Bogart-led 1950 classic "In a Lonely Place." The pattern continues in the show's second season as well, with episodes like "Nightmare Alley," "Shadow of a Doubt," and "Bury Me Dead" all getting their titles from classic film noirs.
The only exception to this rule is the show's Season 2 (and series) finale. That episode, titled "Broken Angels," doesn't get its name from a classic film noir, but rather from the 2003 novel of the same name that author Richard K. Morgan wrote as a sequel to "Altered Carbon." However, apart from that installment, every other episode of "Altered Carbon" gets its title from a classic Hollywood film noir.