The Netherfield Girls Netflix - What We Know So Far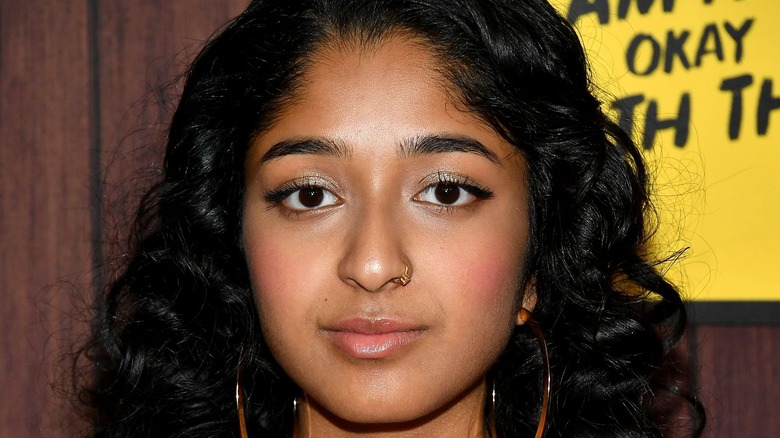 Amy Sussman/Getty Images
There's good news for "Never Have I Ever" fans, following an announcement from Variety that Maitreyi Ramakrishnan will be starring in a new Netflix feature film, "The Netherfield Girls." In "Never Have I Ever," Ramkrishnan stars as Devi Vishwakumar, an Indian-American teen taking on the joys and complications of coming from a family of immigrants. The coming-of-age teen comedy was created by Mindy Kaling, and is based on Kaling's own life. Unsurprisingly considering that pedigree, it became a big hit for the streaming site.
"The Netherfield Girls" will be Ramakrishnan's very first film role, and was written by Becca Gleason, who is also slated to direct. The movie is based on Jane Austen's most famous novel, "Pride and Prejudice," which has seen its share of adaptations, including one that tweaks the Victorian plot a notch to add flesh-eating zombies. Gleason's first feature, a dramedy called "Summer '03," premiered at the 2018 SXSW festival and was picked up and distributed by Blue Fox Entertainment.
So why should fans be excited about "The Netherfield Girls," and what do we know about the film so far? While the finer details may be a bit scarce, here are some of our predictions for what is in store for this new Netflix rom-com.
When is the release date for The Netherfield Girls?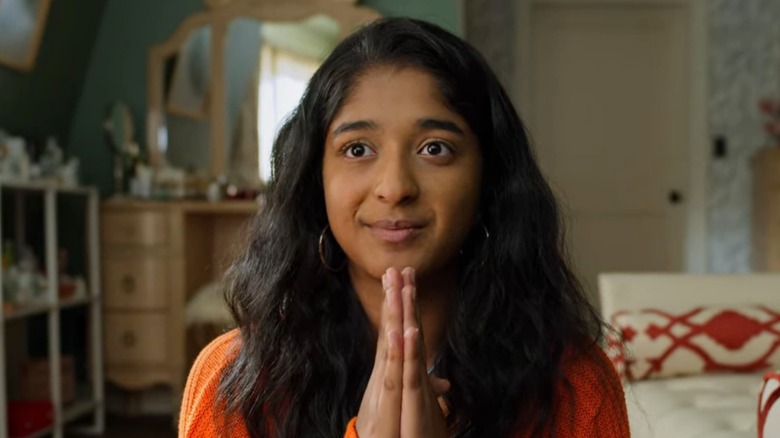 Netflix
Since Variety broke the news of "The Netherfield Girls" early Wednesday morning on June 2, there is no information just yet on an official release date. As for when we might see the movie on Netflix depends on a few factors.
As the star of "Never Have I Ever," Maitreyi Ramakrishnan may need to balance her schedule a bit between shoots. Season 2 of "Never Have I Ever" is slated to release on Netflix in July 2021. So far, production for the series has taken about three to four months. If the show gets picked up for a third season following the Season 2 release, it could be that production will have to wait as Ramakrishnan films her scenes for "The Netherfield Girls." Shooting on a feature film can take anywhere from a few months to a year, depending on the budget. Our best guess is that "The Netherfield Girls" could hit Netflix sometime in late 2022, or possibly early 2023.
Who is in the cast of The Netherfield Girls?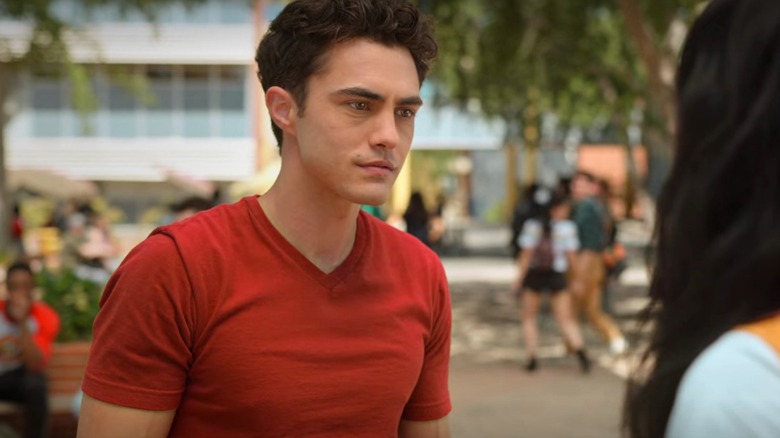 Netflix
"The Netherfield Girls" is sure to have a long cast list, but so far Maitreyi Ramakrishnan is the only actor to be officially announced. While it's hard to predict who else might make the cut, we may have a few ideas about who would be ideal for the film.
Ramakrishnan will play the lead role of Lizzie Bennet in the film, and any Austen fan knows that Lizzie needs her Mr. Darcy. Since it's a Netflix title, "The Netherfield Girls" could tap someone from one of the streaming site's other popular properties. Darren Barnet plays Paxton Hall-Yoshida, Ramakrishnan's sometime love interest in "Never Have I Ever," and with those soulful dark eyes and chiseled cheekbones, he could be perfect for the brooding Darcy character.
Then again, another contender for the role could be Austin Abrams, the star of Netflix's holiday romance "Dash and Lily." Abrams' Dash is a modern-day Scrooge who despises the Christmas season, but soon warms up thanks to the charms of a journal's mystery author. We can see Abrams (with his luscious blond locks) having his icy heart melted by Lizzie if he were to take on the Darcy role. Of course, we don't know for certain if either of these actors would even be considered, but we can always dream.
What is The Netherfield Girls about?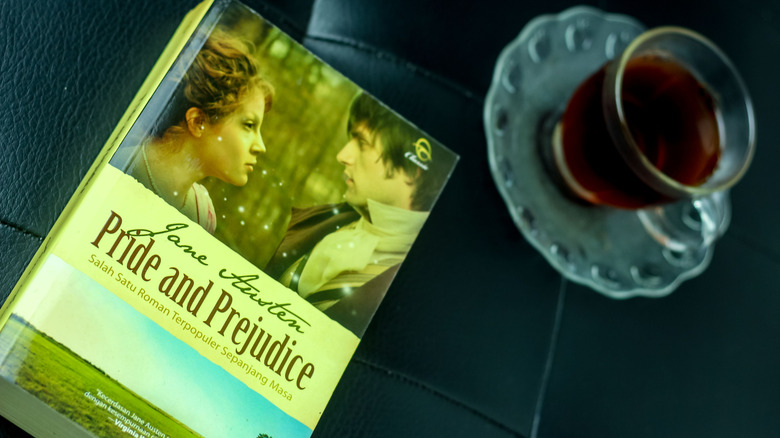 Shutterstock
As reported by Variety, "The Netherfield Girls" is a modern day take on the story of "Pride and Prejudice," a classic piece of literature with themes of poor first impressions and second chances. The original novel is often considered the best work of 19th century author Jane Austen, who was celebrated for her satirical wit and facility with comedic romances. The name Netherfield comes directly from the book, and is the name of the summer home of the handsome and wealthy Mr. Bingley.
Although we don't know how closely "The Netherfield Girls" will mirror its source material, we can at least assume that the movie will keep the story's main plot intact. In the book "Pride and Prejudice," Lizzie is the second daughter of five belonging to the Bennet family. She and her sisters are under pressure from their status-seeking mother to marry well, and things begin to look promising when Lizzie's older sister catches the eye of a young and handsome suitor. When Lizzie meets the friend of her sister's prospective husband, Mr. Darcy, she falls into immediate dislike of the man's cold and snobbish manner. Of course, the two inevitably go from mutual hatred to mutual attraction.
"The Netherfield Girls" will update the novel to the 21st century (via Variety). Fans of modern retellings of familiar favorites surely won't want to miss this one, and we will be sure to keep you in the loop with any new info.