The Forgotten Joe Pesci Crime Comedy You Can Find On HBO Max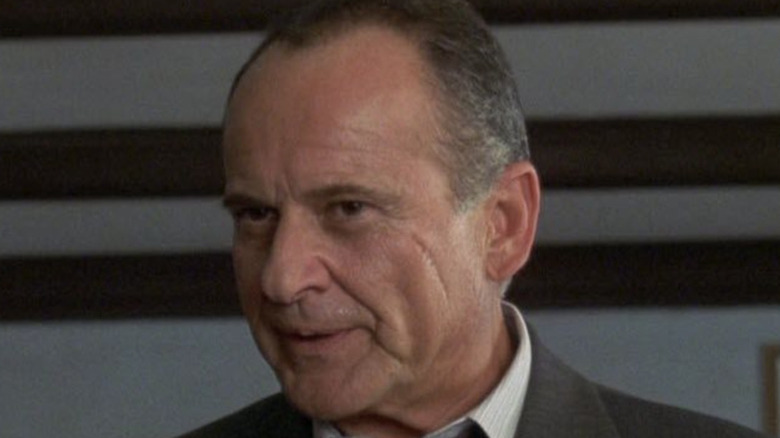 Orion Pictures
When you think of mafia crime movies, you think of Joe Pesci. The famed actor, who began his career in the 1970s, has made a name for himself in the genre, with hits like "My Cousin Vinny," "Goodfellas," "A Bronx Tale," "The Irishman," and of course, the classic Christmas family movie "Home Alone." However, the acclaimed actor has another film under his belt that may not have garnered the same fanfare, but which certainly deserves a watch. 
The film, "8 Heads in a Duffel Bag," was released in 1997, and is a hilarious black comedy. Pesci stars as Tommy Spinelli, a man hired to transport a duffel bag full of severed heads to a crime boss across the country. However, in an unfortunate turn of events, a young man, Charlie (Andy Comeau) traveling to visit his girlfriend and her family accidentally grabs the duffel full of heads at the airport baggage claim. Unsurprisingly, hi-jinks ensue. "Saturday Night Live" alum David Spade stars alongside Pesci in this wacky comedy film.
"8 Heads in a Duffel Bag," despite its amusing premise, was a box office flop, earning just over $3 million domestically, per Box Office Mojo (the film was not released outside the United States). The movie — directed by Tom Schulman, lauded screenwriter for "Dead Poet's Society," in his sole directorial credit — did not fare well with critics, either. Today, it has a Metacritic score of 15 and average audience score of 2.0.
Now that "8 Heads in a Duffel Bag" is available on HBO Max, though, it's getting a long-awaited second chance.
By all accounts, Joe Pesci is the reason to watch 8 Heads in a Duffel Bag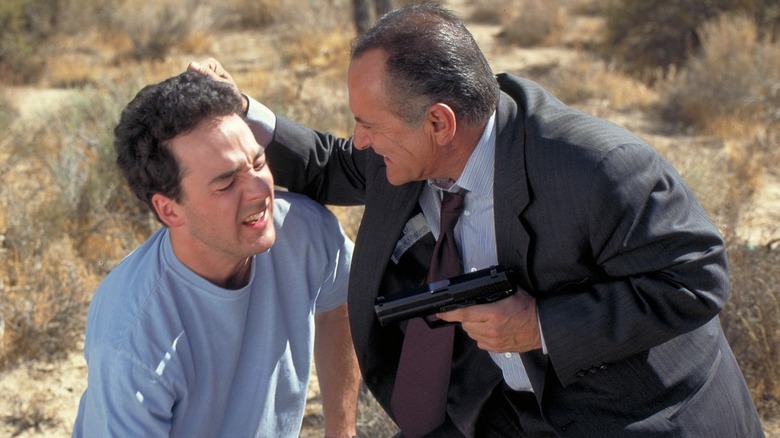 Orion Pictures
While "8 Heads in a Duffel Bag" itself was panned when it came out, Joe Pesci was praised for his performance. Roger Ebert called him "the best thing in the movie," saying, "He's funny every moment he's on the screen...[he] has a lot of scenes that strike just the right note." 
However, in the decades since its release, "8 Heads in a Duffel Bag" has found a new audience, one that we imagine will expand now that it's available on streaming. In 2017, Frank Calvillo of Cinapse shared his own adoration for the forgotten film, saying, "'8 Heads in a Duffel Bag' captures perfectly the spirit of the madcap comedy. The manic energy seen throughout never lets up, even in the film's easier-paced moments." Calvillo elaborates on his praise, saying, "The amount of potential situations filled with black comedy are taken full advantage of in one side-splitting moment after another."
"8 Heads in a Duffel Bag" may not be as universally praised as other films Pesci has starred in. However, if you're looking for a wacky screwball comedy to watch with your friends, you can't go wrong with this one. 
"8 Heads in a Duffel Bag" can be streamed on HBO Max.