Who Voices The Vrbo 'Your Together Awaits' Commercial?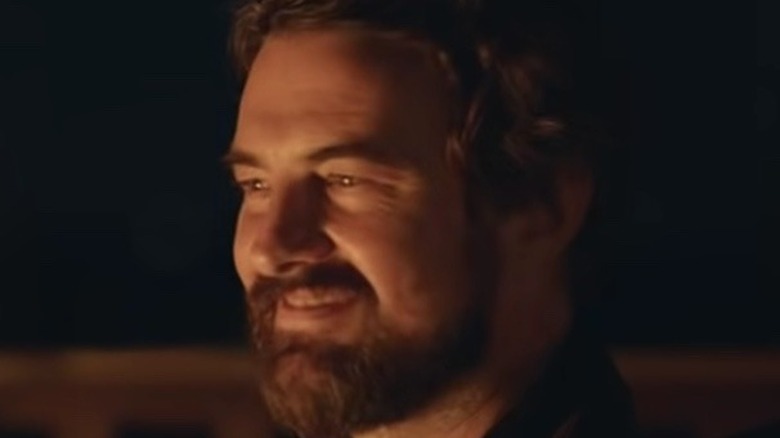 Vrbo
Vrbo is a rental company not unlike AirBNB — it allows users to temporarily rent properties for vacations or extended stays. Promising their users golden memories in quiet and low-key country locales, their advertising is quiet and understated. With pale milky sunlight coating every shot, their ads try to convince consumers that the beautiful, simple accommodations they offer will cause wonderful memories to well forth and lead to vacations with unforgettable moments with relatives, friends, children, and acquaintances. Whether you want a lakehouse cabin or a swanky city apartment to rent, they can offer you what you need.
In their latest commercial, entitled "Your Together Awaits," the company has enlisted a heavyweight talent to promote their services. This multi-genre-hopping artist has hit songs, hit acting roles, and even a little bit of reality show hosting work under his belt. Who is the voice you hear extolling the virtues of Vrbo in their "Your Together Awaits" commercial? Keep reading to find out.
This voice actor has Legendary connections
Arturo Holmes/Getty Images
John Legend has done a whole lot of things in his career. From collecting 11 Grammys and producing and writing several hits such as "Green Light," "All of Me," and "Love Me Now," to acting in NBC's production of "Jesus Christ Superstar," to co-mentoring on the reality show "The Voice," he's done it all. He's the first Black EGOT winner and a famous talent whose career is far-reaching and long-lasting. At the age of 42, he's got a lot of years ahead of him to do some amazing things. It's not surprising, therefore, that he's spread his wings and become a pitchman. That's Legend you can hear telling listeners that you can book homes via Vrbo.
This isn't the only ad that Legend has appeared in; you can see him promoting Walgreens' COVID-19 vaccination program in various commercials still airing at press time. He also appeared with his wife, Chrissy Teigen, in a Genesis ad that aired during Super Bowl LIV in 2020.