This Is Where The Friends Reunion Was Filmed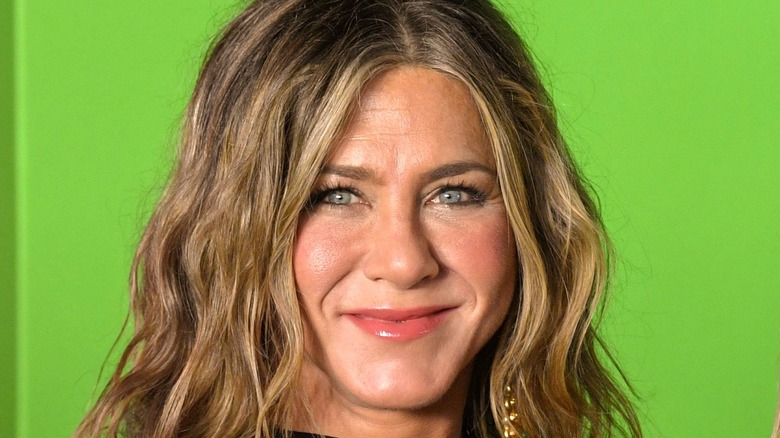 Shutterstock
The "Friends" reunion special, which premiered on May 27 on HBO Max, has already become one of the smash hit television events of the year. After nearly two decades of waiting, fans of the towering NBC sitcom finally got the chance to spend some quality time again with their favorites, as Jennifer Aniston, Courteney Cox, Lisa Kudrow, Matt LeBlanc, Matthew Perry and David Schwimmer reminisced about their "Friends" experiences, reunited with old guest stars, and slipped back into the roles of Rachel, Monica, Phoebe, Joey, Chandler and Ross for reenactments.
One of the most talked-about elements of the special — fittingly titled "The One Where They Get Back Together" — has been the return of some particularly beloved old acquaintances: the props and fixtures of the original show. 
A large portion of "The One Where They Get Back Together" is devoted to the cast's proverbial trip down memory lane, as they re-enter some of the key environments where the 200+ episodes of "Friends" were filmed, including Monica's and Joey's apartments, and the Central Perk coffee house. But where were those segments really shot? In fact, it all went down right back where the magic originally happened.
The Friends reunion special was shot where the original show was: on the Warner Bros. lot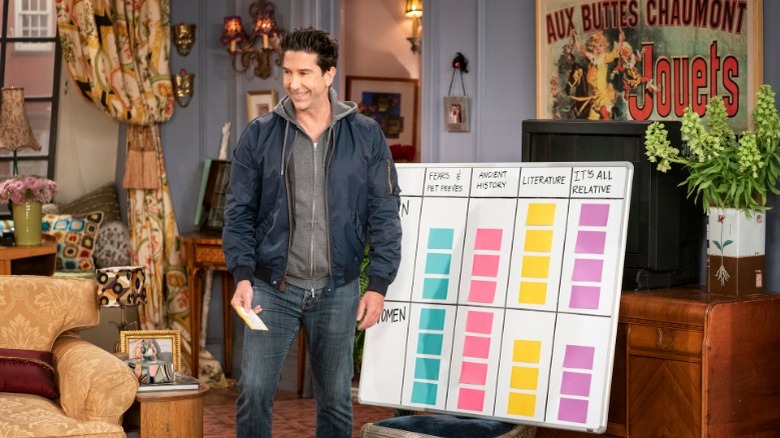 HBO Max
Like most live-audience sitcoms, "Friends" was shot on a soundstage — and in California, despite its notorious New York City setting. The soundstage in question was Stage 24 at Warner Bros. Studios in Burbank. Though the sets were dismantled after the show ended, Stage 24 became officially known as "The 'Friends' Stage" on studio tours (via The Hollywood Reporter).
That meant the sets had to be rebuilt for the "Friends" reunion special. At least in theory, they could have taken up any stage on the Warner Bros. lot, to similar effect. But the makers of "The One Where They Get Back Together" made a point of returning to Stage 24 for the shoot, as reported by BBC.
The reverence for the "Friends" mythos didn't stop there. According to E! Online, production designer John Shaffner was tasked by director Ben Winston with making the rebuilt sets as faithful as humanly possible. In the case of the apartments, Shaffner was able to salvage the original set structure, leaving only the décor to be reconstructed, piece by piece — something the crew was able to accomplish via dogged scavenging and a fair amount of prop re-creation from scratch. Central Perk and the fountain set, meanwhile, had to be completely rebuilt.
The thoroughness of the re-creation work paid off big time. According to Shaffner, the cast's emotional reaction was priceless: "Their eyes were all big," he told E!. "They were like, 'We can't believe this could happen! How did you do this?' They were so taken aback. They were so startled."