Cruella Director Already Has A Wild Idea For A Sequel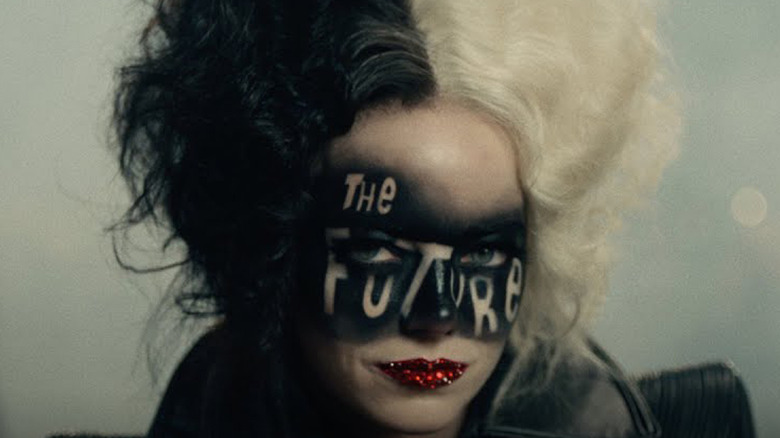 Walt Disney Studios Motion Pictures
Disney's "Cruella" premiered nationwide in America on May 28, 2021. It tells the origin story of one of Disney's most iconic villains — Cruella de Vil of "101 Dalmatians" fame, the fashionista who's determined to make a fur coat out of a bunch of adorable puppies. So far, the critics mostly agree that "Cruella" is the movie they didn't know they needed. Slate's Karen Han called it "the origin story no one asked for," but added that it's "also a lot of fun."
In "Cruella," Emma Stone plays the anti-heroine in her younger days, back when she used to go by Estella — her mother nicknamed her "Cruella" because of her tendency to torment other kids. After the untimely death of her mother, Estella turns to a life of petty crime before winding up at a fashion house run by the Baroness (Emma Thompson). But when Estella discovers that the Baroness has a connection to her mother's death, she embraces her Cruella identity and gets revenge, 1970s punk rock style.
It was already surprising that Disney and director Craig Gillespie managed to spin an entire movie out of Cruella de Vil's backstory. But in an interview with Collider, Gillespie said he thinks Cruella's pre-Dalmatian life is rich enough to warrant at least one more film.
Gillespie's Cruella sequel would take a page from The Devil Wears Prada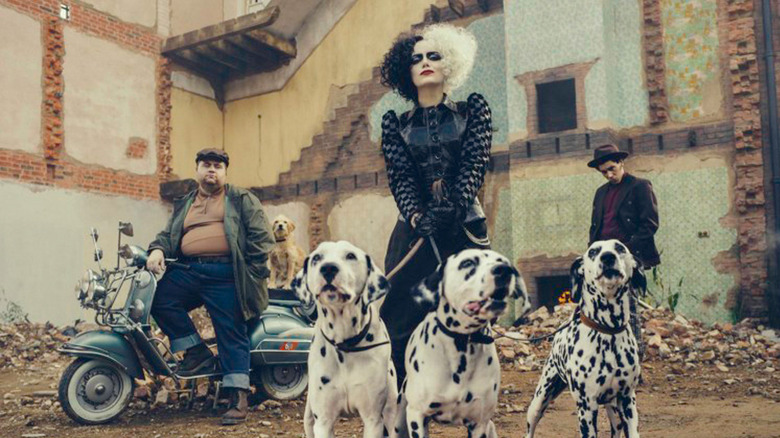 Walt Disney Studios Motion Pictures
In the interview, Gillespie expressed an interest in returning to Disney to work on a "Cruella" sequel. He particularly appreciated how the company created a safe environment for his creativity.
Gillespie is mostly interested in returning to the Cruella-verse because of where his movie ended. At the end of "Cruella," she has established herself as a bona fide fashionista and has begun running her own company. Gillespie would love to explore what happens next. "I'd love to now see the full-blown Cruella, fully loaded," he told Collider. "She's managed to get the support system around her and she can really expand on her brand. I'd love to see where that takes her and how you could almost destroy her from inside out, if she's not careful with all that power."
As anyone who saw the original 1961 animated "101 Dalmatians" or the live-action 1996 remake knows, Cruella eventually does meet her downfall when she squares off against the Radcliffes and their 101 dogs. But if Gillespie gets his wish, Cruella's life may get even more interesting.