The Surprising Inspiration Behind WandaVision's Title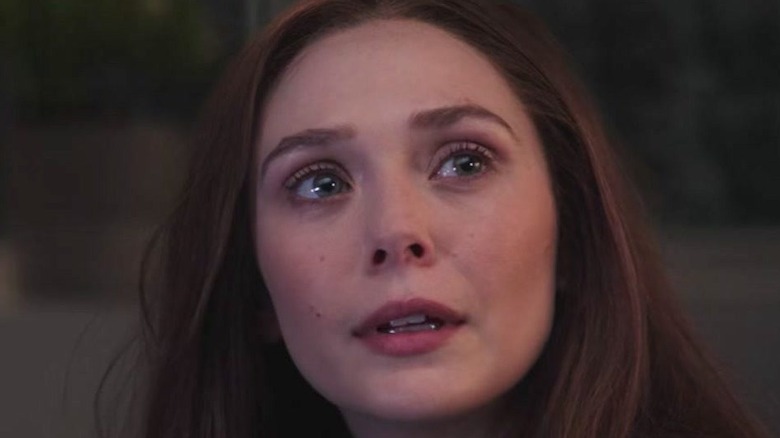 Disney+/Marvel Studios
Marvel's miniseries, "WandaVision," premiered on Disney+ at the beginning of this year to massive critical and audience acclaim — the series currently holds 91% on the Tomatometer and a 81% audience score (via Rotten Tomatoes). While it was airing, it created a huge amount of buzz among the Marvel faithful, and even pulled in some viewers new to the MCU thanks to its thoughtful interrogation of universal themes like grief and mental illness. Months later, the series, created by Jac Schaeffer, is still being watched, talked about, and written about extensively.
If you're one of the few people out there who hasn't yet seen the ultra-popular show, here's the rundown: Taking place a few weeks after the events of "Avengers: Endgame," it centers around Wanda Maximoff aka Scarlet Witch (Elizabeth Olsen) and Vision (Paul Bettany) as they settle into their lives in the cozy suburb of Westview, New Jersey, where they are living in secret as a normal, non-superpowered couple; as you might expect, their idyllic domestic life is not as it seems. Dressed up in television sitcom tropes from various eras, the story moves through the decades, as the pieces of the puzzle slowly come together.
One of the many perfectly crafted details of the show is a subtle one: its title. Here's the surprising inspiration behind "WandaVision."
The WandaVision title is inspired by a recent Spike Lee joint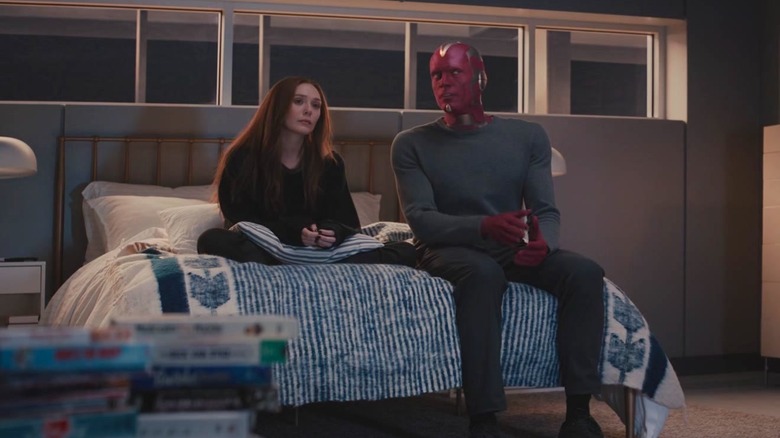 Disney+/Marvel Studios
Rolling Stone recently published an oral history of "WandaVision" that delves into all the fascinating details behind the hit show. For the in-depth piece, several key players weighed in to paint the full behind-the-scenes picture. The wide-ranging interview included both cast members and Marvel Studios president Kevin Feige.
Feige revealed an interesting fact about how he came up with the perfect title, and it may surprise even the most devoted fans. Feige told Rolling Stone, "I didn't want to call the show 'Wanda and Vision' or 'The Scarlet Witch and Vision.' I was at the AFI [American Film Institute] luncheon in 2018 and I remember looking at the board where it listed the top 10 films and seeing 'BlacKkKlansman.' I remember thinking, 'How cool is that? They just mushed those two words together and the audience just accepts that as a title.'"
It's definitely an unexpected influence, but one that Feige is thankful for. He went on, "So I thank Spike Lee for making 'BlacKkKlansman.' I know that's the weirdest connection ever, but that's how it came about."
Most fans would probably agree that the title is the perfect fit for the series — so it looks like we all owe Lee a "thank you," as well.