Mark Strong Reveals What It's Like Playing DC Villains And Mulls Over The MCU - Exclusive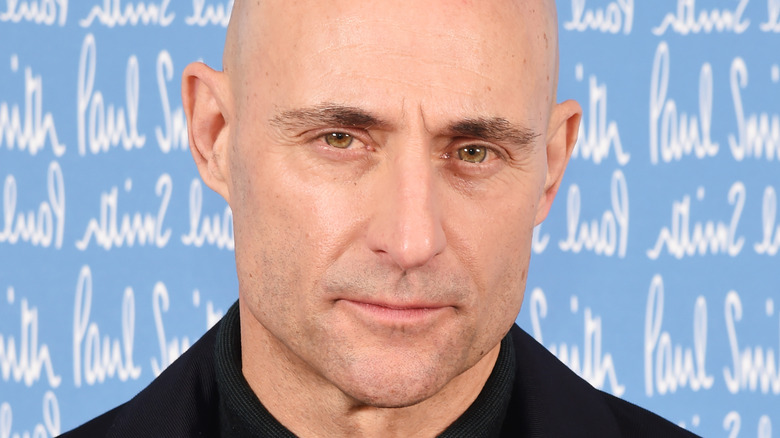 David M. Benett/Getty Images
Over the course of a prolific career, esteemed actor Mark Strong has done it all — especially when it comes to turning in knock-out performances as menacing villains, for directors like Guy Ritchie in "Sherlock Holmes," and Matthew Vaughn in "Kick-Ass." But there are villains, and then there are supervillains, and Strong has played them, too, including legendary DC antagonists Sinestro in "Green Lantern," and Dr. Sivana in "Shazam!"
In an exclusive interview with Looper to talk about his role in "Cruella," new in theaters and streaming on Disney+ with Premier Access, Strong entertained the idea of playing more supervillains in the future. Having already worked in the DC Extended Universe, Strong said he would be up to bringing some villainy to the Marvel Cinematic Universe — but he felt the need to get permission from the DC faithful before pursuing it.
"Would I be allowed to play a Marvel character now that I've played two DC characters? Would the fans allow it? The thing because I remember when I played Sinestro, the most important thing to me was that he would look like he does in the comic books, because otherwise the fans wouldn't stand for it," Strong revealed to Looper. "And the same was true of Sivana. I tried to strike a vibe where if you're a comic book fan, you will realize that I've done my homework and I love playing those parts."
Other DC supervillains are on Strong's wish list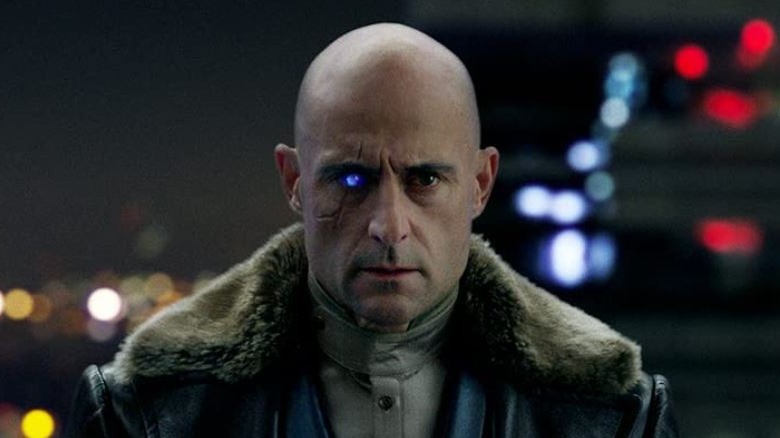 Warner Bros.
While the idea of being an MCU supervillain appears to be off the table — at least, for now — Strong certainly has some ideas of other DC evildoers he would be willing to embody.
"If I were allowed to do it, Lex Luthor is who I'd love to play. Obviously, I've got the hair for it," Strong told Looper, smiling, motioning to his famously bald scalp.
And while Strong admitted that using his striking bald look to play MCU legend Professor Charles Xavier "would be an amazing thing," the idea of playing another legendary clean-domed comic book character recently made it onto his radar. "I remember seeing some fan art recently that somebody had done of me as Mr. Freeze," Strong said. "And I thought that looked good, but I'm not sure if he's Marvel or DC — there's so many rich, varied characters. They're always great fun. They're all great fun to play."
In "Cruella," Strong plays John the Valet, a close confidant of Baroness von Hellman (Emma Thompson); a wicked London fashion icon who finds herself at odds with Cruella de Vil (Emma Stone) as the famed Disney villain begins her rise to the top of the fashion scene. But while John works for an evil villain, his intentions — unlike Cruella's hair — are not so black and white.
Directed by Craig Gillespie, and starring Joel Fry, Paul Walter Hauser, Kirby Howell-Baptiste, and John McCrea, "Cruella" is playing in theaters and streaming on Disney+ with Premier Access.