The Classic Films That Influenced A Quiet Place 2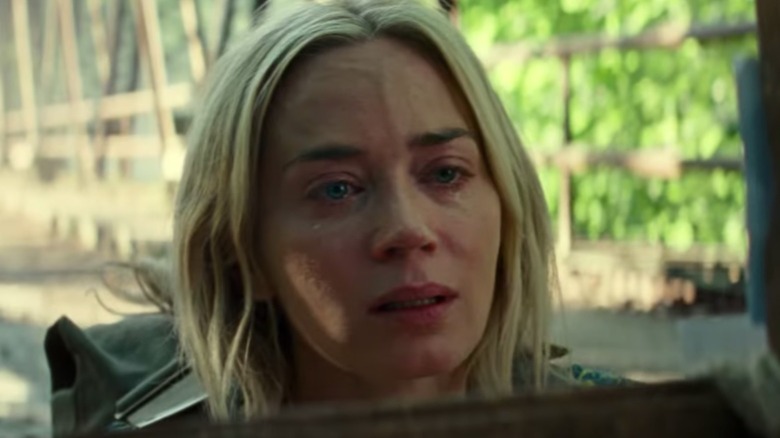 Paramount Pictures
As movies are more commonly releasing exclusively in theaters, some new horror flicks are among the first to welcome audiences back to the movies. First there was the thrilling return to the "Saw" universe with "Spiral," and now fans have gotten another highly anticipated horror sequel with "A Quiet Place Part II," the follow-up to the popular 2018 movie. The folks at Fandango got the chance to sit down with Emily Blunt, Cillian Murphy, Djimon Hounsou, and Millicent Simmonds, all of whom play important characters in the film. There, they answered fun and serious questions about how characters from their previous roles might have fared in the dangerous world of "A Quiet Place," what it's like having John Krasinski as a director, and whether Murphy misses the beard he had to grow for the movie (spoilers: he doesn't).
Perhaps most interestingly, however, they spoke about movies they were asked to watch before going on set, and what influences Krasinski took from these movies for the sequel. Here's what they had to say.
Some of A Quiet Place Part II's biggest influences include No Country for Old Men and JawsSome of A Quiet Place Part II's influences include No Country for Old Men and Jaws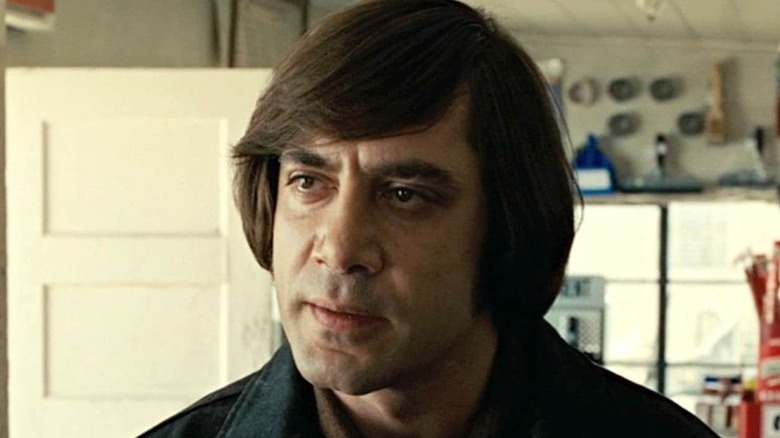 Miramax Films
In the interview, Cillian Murphy told Fandango that John Krasinski — who wrote and directed both "A Quiet Place" and its sequel, as well as playing the character Lee Abbott — told him to watch 2007's "No Country for Old Men." Emily Blunt, Krasinski's wife, confirmed that the movie is one of his favorites. "['No Country for Old Men'] bears no sort of narrative or thematic similarities with this movie, but sort of in the look of the movie, and the sort of atmosphere and the way it was going to be lit and the style of how we wanted to shoot it, and it's a masterpiece of a movie," Murphy said. "I remember re-watching it and just absolutely adoring it."
Blunt also listed the classic 1975 film "Jaws" as a big influence, saying that she watched it again "just because it's a pleasurable experience for me to watch 'Jaws' because I love it so much." Not everyone did the homework, however, with Djimon Hounsou saying that the style of horror from "A Quiet Place" was too different from most other films, while Simmonds, who was just 16 when filming the sequel in 2019, had never even seen "Jaws" at all, much to the teasing ridicule of her castmates.
"A Quiet Place Part II" is now showing in theaters, and will come to streaming platform Paramount+ sometime in mid-July.