The Chris Farley Biopic You'll Never Get To See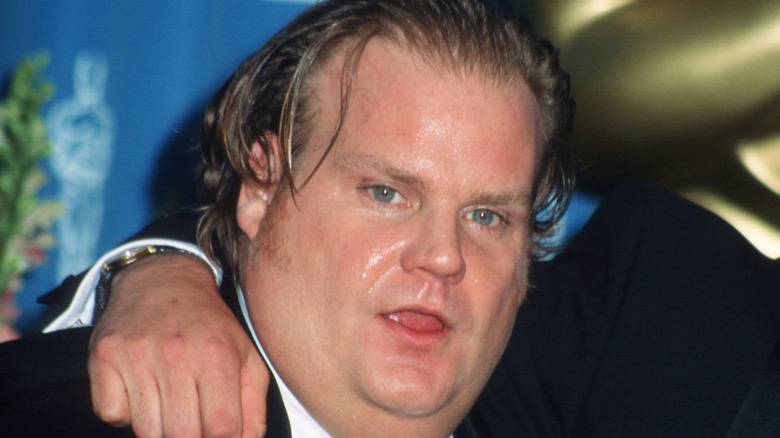 Barry King/Getty Images
"Saturday Night Live" has brought tons of well known comedians into the spotlight — from Tina Fey and Amy Poehler to Seth Meyers and Bill Hader, the list goes on and on. Late actor and comedian Chris Farley starred on the sketch comedy show from 1990 to 1995, and became one of the few to move onto a successful career in feature films — however abbreviated. During his time on the show, he frequently collaborated with Chris Rock, Adam Sandler, Tim Meadows, and David Spade, who — as a group — were often known as "The Bad Boys of SNL" (via The Ringer). Farley is also known for his incredible characters like motivational speaker Matt Foley and Weekend Update correspondent Bennett Brauer.
As a film star, Farley appeared in classics like 1996's "Black Sheep," 1997's "Beverly Hills Ninja," and 1998's "Almost Heroes," released posthumously. Even though he died at 33, Farley definitely left behind a significant legacy as a comedian and actor. His fans would likely jump at the chance to see his life made into a biopic. And, as it turns out, an up-and-coming actor had the same idea — with himself in mind to play the late comedian. Unfortunately for fans, it'll never happen.
Cruella co-star Paul Walter Hauser wanted to play Farley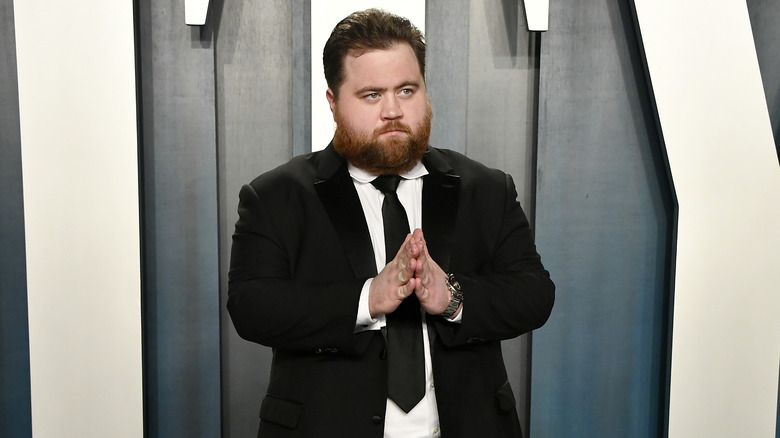 Frazer Harrison/Getty Images
"Cobra Kai" actor Paul Walter Hauser has played supporting roles in films such as 2017's "I, Tonya" and 2018's "BlackKklansman," and has most recently appeared in Disney's "Cruella." While talking to The Hollywood Reporter about his "Cruella" role, the conversation drifted to another project — one that fell through — involving the life and career of Chris Farley.
Hauser told THR, "I wanted to do a Chris Farley movie where he's in rehab for half of the film, and for the other half of the movie, he's doing his SNL stuff and his movies." It's an idea he has had on his mind for quite a while now, even going so far as to speak to the late actor's family about it. Unfortunately, the pieces never came together.
Hauser elaborated on the life and death of his notional Chris Farley project, pointing out that his blossoming career makes the possibility of the project's revival even more remote. He said, "I think I have a really great take on that story, but I'm trying to lose weight and I'm trying to redefine myself as a person of healthy choice-making, and as an actor. So the days of doing Fatty Arbuckle, Chris Farley, or Ignatius J. Reilly in a 'Confederacy of Dunces' movie have a very small time window, and it's getting smaller by the week.
While the Farley biopic may not have worked out, we can't wait to see Hauser in whatever roles he takes on next.