Cruella's John McCrea Reveals His Dream '80s Horror Remake - Exclusive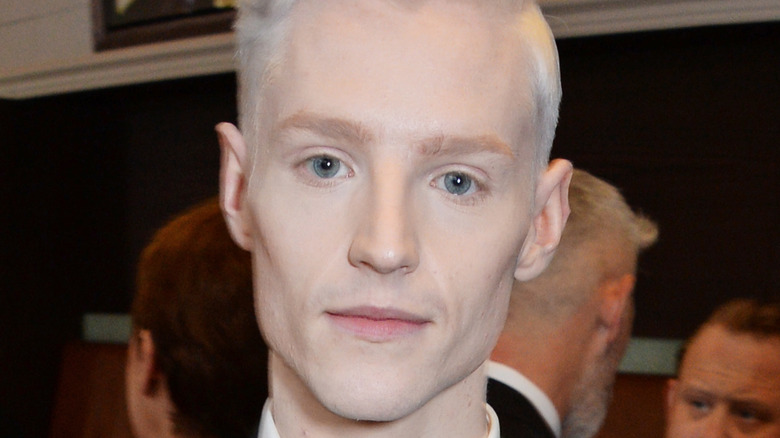 David M. Benett/Getty Images
Playing Artie opposite Emma Stone in the new Disney adventure "Cruella," actor John McCrea said he was excited to be a part of the origin story of famed "One Hundred and One Dalmatians" villain Cruella de Vil. In "Cruella," Artie is an independent clothing store owner who befriends Estella (Stone) after she happens upon his shop. Along with some other unforeseen circumstances, the visit to Artie's shop sparks Estella's transformation into Cruella de Vil as the would-be fashion queen who looks to dethrone Baroness von Hellman (Emma Thompson) as the ruler of the London fashion world.
The scene marks the first occasion in "Cruella" where only McCrea and Stone shared a scene. The enormity of the experience, however, didn't hit the actor until sometime later. "I was so lucky. It was incredible. It is one of those [moments that] when you're in it, you're not thinking about the fact that it's Emma Stone, because she really is so transformative as an actress," McCrea told Looper in an exclusive interview. "But then, a couple of weeks after, you'll just be walking down the street or making a cup of tea and you'll be like, 'Wait a minute. Was that real life? Did I do that?' It's totally surreal."
"Cruella," however, isn't the first time McCrea has had in a project involving an iconic character, as the actor also had a supporting role in the 2020 BBC miniseries telling of "Dracula." Now that "Cruella" has been released, McCrea has his eyes set, long term, on a dream remake of another classic vampire thriller. The odd thing is, McCrea revealed, he is not a fan of horror.
At least Emma Stone's Cruella wasn't terrifying to McCrea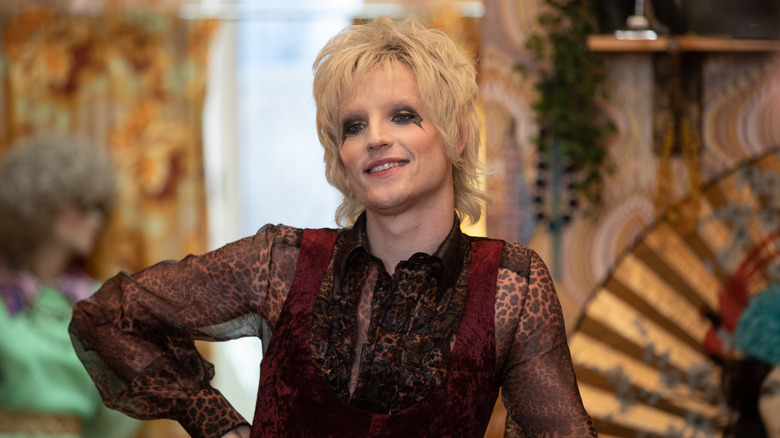 Disney
"I'd love them to make a remake of 'The Lost Boys,' for sure. It's not one of the scariest things in the world, but I'd like to give that a go," John McCrea said. "But as an audience member, no, I'm terrified of everything. So, I tend to stay away from the horror genre. I'm a bit of a coward."
Perhaps McCrea can trace that fear of evil back to when he was a kid, when he saw Glenn Close play Cruella de Vil in the 1995 live-action remake of the classic Disney animated film "One Hundred and One Dalmatians." "I remember the cartoon, but I remember the live-action film a bit more," McCrea recalled for Looper. "[I've] got to be honest, I was a '90s Disney kid. So, for me it was sort of more about 'The Lion King' and the like. But I do remember Glenn Close in the live-action '101 Dalmatians' and just being absolutely terrified of her."
Also starring Joel Fry, Paul Walter Hauser, Kirby Howell-Baptiste and Mark Strong, "Cruella" is playing in theaters and streaming on Disney+ with Premier Access.