What Is The Song In The 2022 Acura MDX Commercial?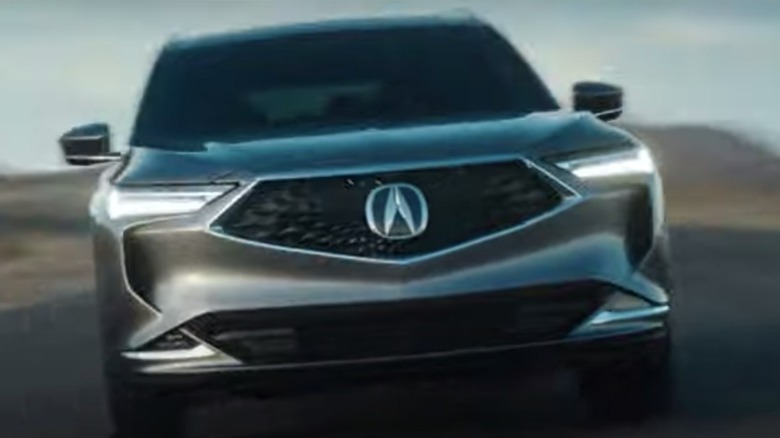 Acura/YouTube
If you've watched TV recently, you've probably seen commercials for the 2022 Acura MDX, the redesigned crossover SUV from the Honda-owned luxury automaker. The ad, which, according to iSpot.tv, was created by the advertising agency MullenLowe, is called "Same DNA." It tells a brand story about how the MDX, which is a comfortable SUV that's well-suited for families, has a lot in common with Acura's high-powered sports cars, by virtue of it being an Acura. In the ad, the MDX is being driven around a track by a driver in a racing helmet, and shots of the SUV in motion are intercut with footage of old sports cars and souped-up race cars from the automaker. The tagline is "Everything you've been makes you what you are."
The commercial is soundtracked by a rousing classic rock track that feels very familiar even though it probably isn't to you. It's not an especially well-known song, though it comes from a very famous band. However, this tune is instantly recognizable as being by that band. It wasn't a hit even though it sounds like it could have been. And it's getting a new lease on life thanks to this ad.
The song in the Acura MDX commercial is Tear It Up by Queen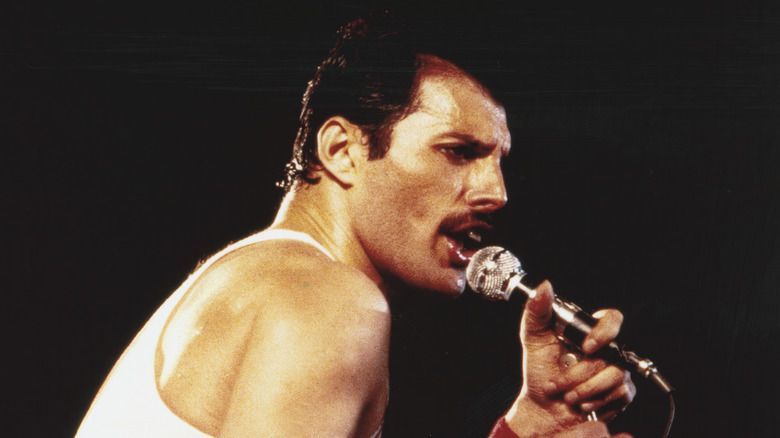 Graham Wiltshire/Getty Images
According to AllMusic, "Tear It Up" is a track from the legendary hard rock band Queen's 1984 release "The Works," which was their 11th studio album. The hits from this album were "Radio Ga Ga" and "I Want to Break Free." "Tear It Up" wasn't a single, so it didn't enter the cultural consciousness in the way Queen's biggest songs like "Bohemian Rhapsody" or "Another One Bites the Dust" did. But it's a classic Queen rocker with a big guitar sound and a stomping beat in the style of "We Will Rock You."
The song was written by lead guitarist Brian May, and the lyrics are about desire, pure and simple. "I wanna be a toy at your birthday party," Freddie Mercury sings. "Wind me up, wind me up, wind me up, let me go!"
"Tear It Up" is a great choice for a car commercial like this, which features a stunt driver tearing up a track. It's an underrated deep cut that makes people want to rock out, and doesn't have the associations that a more famous song would. So Acura gets to have a Queen song that many people will think about in association with their commercial. Kudos to the music supervisor. They did a great job on this one.